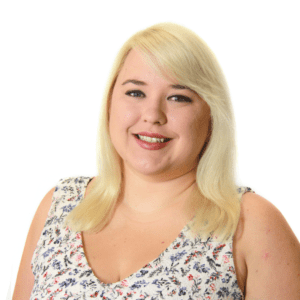 "It wasn't good or bad, it was an experience."
Who Are You?
Courtney at Work
Digital Marketing Director.
Courtney at Play
Creative Writer. Adventure Seeker. Cider Connoisseur. Literature Lover. Committed Student of Life.
What Does a Day in the Life of Courtney Cassel Look Like?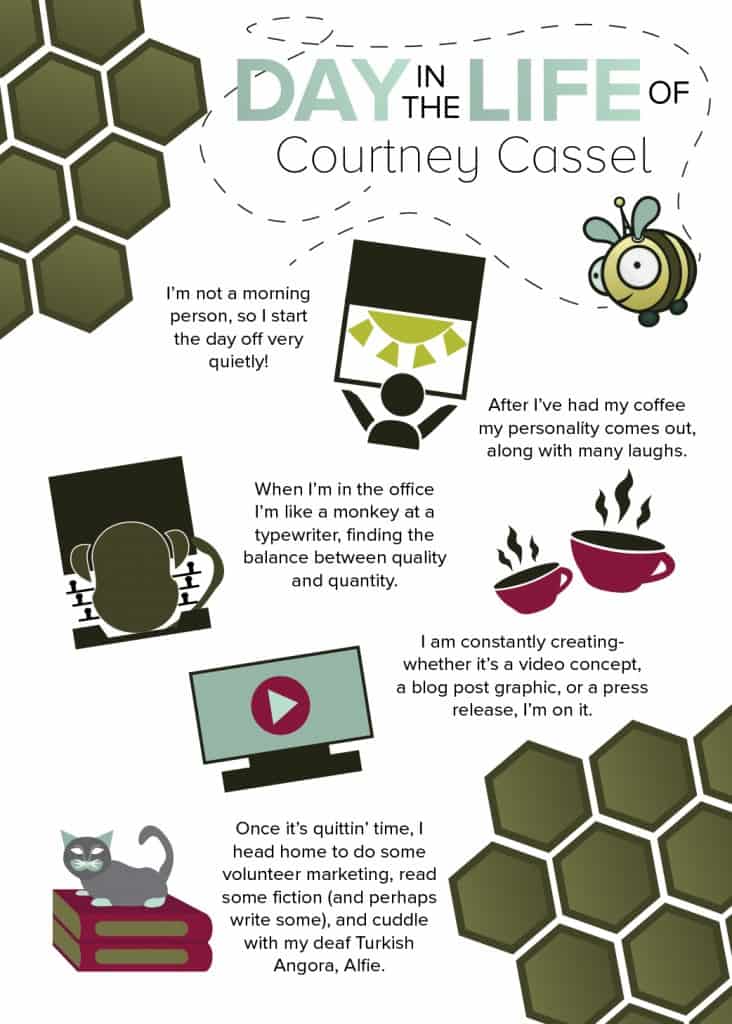 What Attracted You to Your Career?
I think careers in marketing like content development and graphic design are appealing to people looking to add some practicality to their creative skills. I know that was true for me. A few other things that sparked my interest about it were the ever-changing nature of the field, the chance to use a myriad of skills, and being able to create work that spurns concrete deliverables.
Best Thing About Your Job?
Professionally I would say the learning opportunities, and they are abundant! But personally, I get paid to do what I love- write.
Most Challenging Thing About Your Job?
The greatest challenge for me is honestly getting away from screens. I have to physically remind myself to set aside time for just sitting outside or going for a walk, you know, to remember what nature looks like…and not on a screen saver.
One Lesson You've Learned on the Job?
Don't be afraid to be wrong. Trying and failing at something is better than having your hand stayed by fear.
One Item You Can't Live Without?
My writing journal. In our technology driven world, I find something very soothing about putting pen to paper.
What Tool Do You Find Most Useful at Work?
Oh I use so many tools, but the one I use the most is probably Draftin. It lets me share documents with others, accept or decline their edits, and upload directly to platforms like WordPress for blogging and other content creation.
What's One Thing from Your Bucket List That You Have Done, or Want to Do?
Get a tattoo when I turn 50, or when I publish a novel. Whichever comes first.  Or both.