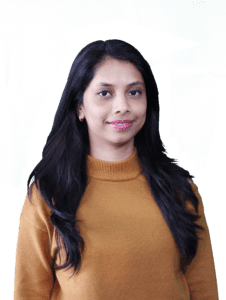 I want to create a life that doesn't require a vacation.
Who Are You?
Sachita at Work
Digital Marketing Specialist
Sachita at Play
Avid TV Watcher, Dancer, Yogee, Chai Tea Lover
What Does a Day in the Life of Sachita Gadekar Look Like?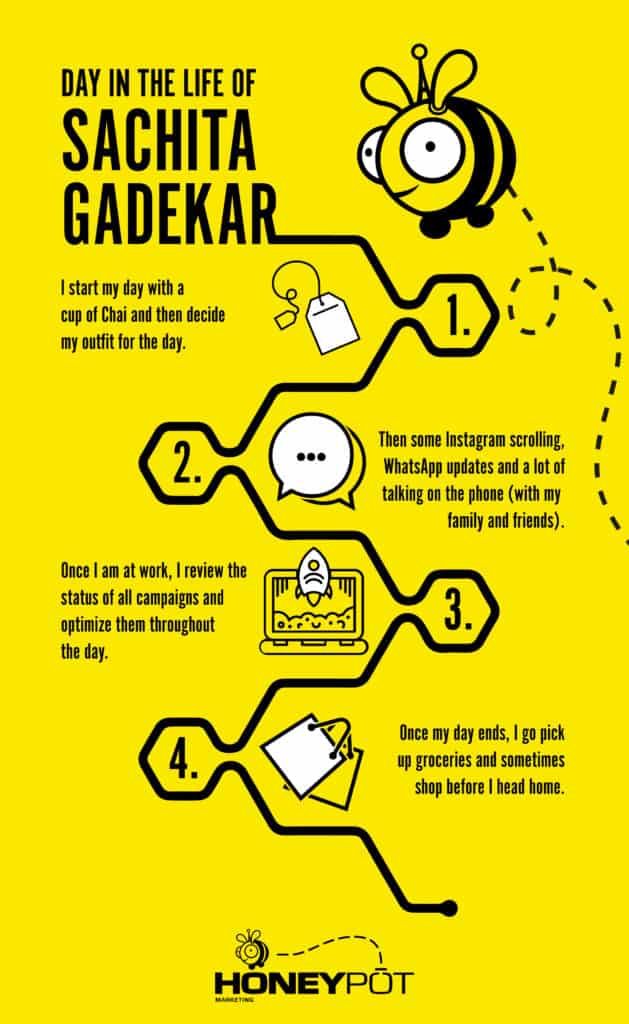 What Attracted You to Your Career?
The whole idea of brands, the brand image, just amazes me. Since I was a child, I was curious about why certain products are associated with only specific brand names.
I completed my MBA in marketing and worked as a market researcher. This gave me the skills and understanding to collect, organize, and analyze data. Then I executed and used this data to propel a company's digital presence, increase brand awareness, generate leads, and create engagement.
I'm enthusiastic, committed, and, most importantly, passionate about using digital media to create and change an image to the world.
Best Thing About Your Job?
I love what I do for a living! Being able to do something you love and not just doing it because it's your job is a wonderful feeling.
Most Challenging Thing About Your Job?
Keeping calm and juggling diverse clients, campaigns, and reports at the same time. Though the good thing about this is that I have become an expert in multitasking.
One Lesson You've Learned on the Job?
Teamwork. How to communicate, organize, and align our work to achieve a common goal.
One Item You Can't Live Without?
One thing I cannot live without is my Mobile Phone.
What Tool Do You Find Most Useful at Work?
Google Drive. It has all the necessary data and references required.
What's One Thing from Your Bucket List That You Have Done, or Want to Do?
One of the things on my list is a tour of Europe with my family.