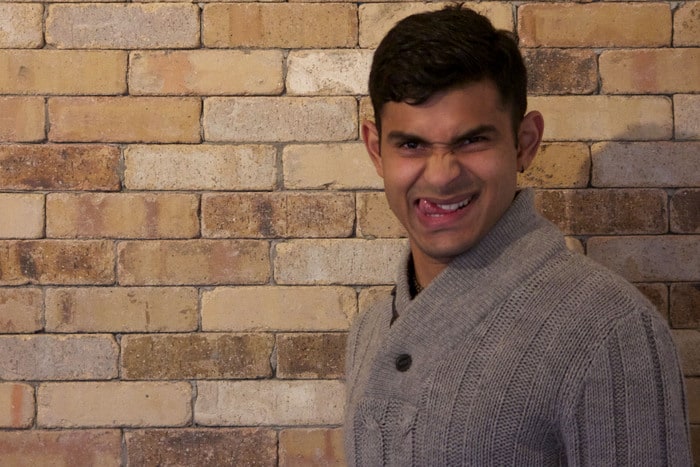 The cure to boredom is curiosity, there is no cure to curiosity
Who Are You?
Yash at Work
Software Developer.
Yash at Play
Hyperactive food fanatic. Music lover and company jukebox. Swimmer. Traveler. Laid-back Yogi.
What Does a Day in the Life of Yash Shah Look Like?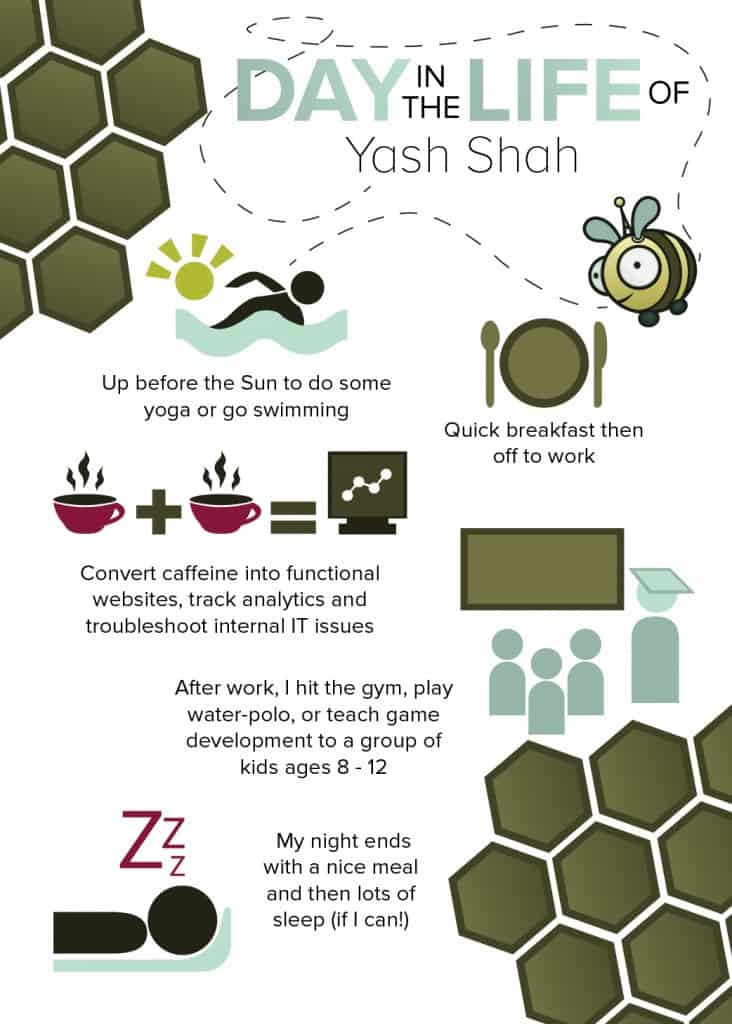 What Attracted You to Your Career?
The chance to work in an industry that changes all the time, doing work that makes a difference and exercises my creativity. I like the flexibility of work too, it's anything but boring…
Best Thing About Your Job?
The atmosphere at work is really chilled out. I love the variety of projects and cool people I get to work with.
Most Challenging Thing About Your Job?
Finding the right balance between creativity and technology is always tough. Figuring out a pattern and order in the chaos and finding answers to questions people don't usually ask.
One Lesson You've Learned on the Job?
1) Do it right the first time! 2) Don't bite off more than you can chew.
One Item You Can't Live Without?
Food, Family, Books, Gym, Swimming pool.  I can't pick only one!
What Tool Do You Find Most Useful at Work?
Google Chrome and Slack.
What's One Thing from Your Bucket List That You Have Done, or Want to Do?
I always wanted to be a pilot (is it too late?!). I'd also love to road trip across Europe some time (preferably in a convertible).
Say hi to Yash on
LinkedIn
. He's a great guy!