We work with the design teams and business divisions of our clients to maximize the profitability of their products and online service offerings through the development and implementation of strategic internet marketing plans including SEO, inbound marketing, online communications and social media.
Below we have listed a sampling of key projects and clients. They have given us express consent to use our projects as a showcase of our skills and experience.
Due to the long standing relationships we build with our clients and partners, the confidentiality of both the business and marketing strategies is of the highest importance, as such we have only listed select clients who have expressly approved their listing below.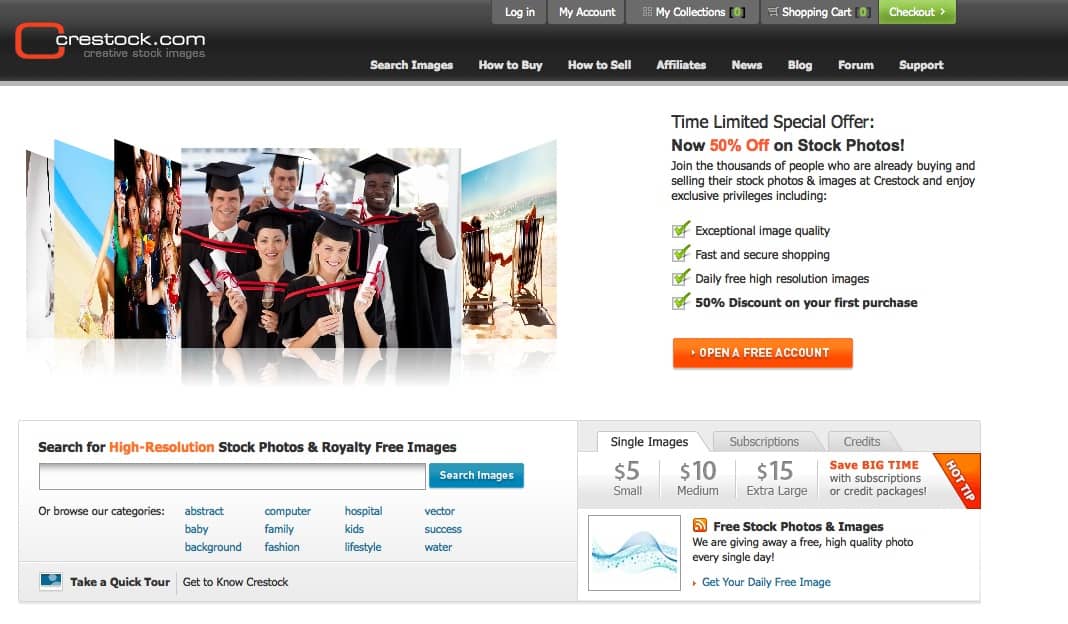 Crestock Stock Photography
Crestock`s aim is to play a leading role in the micropayment stock photo business.
The photography trade is undergoing a revolution as digital cameras and internet distribution lower the prices to a minimum. There are a few successful companies in this particular sector of the photo business. Their goal is to be among the most successful  – as soon as possible. And then move further.
Crestock focuses on:
A high level of image quality – in fact the highest in the business
An inspiring, fast and utterly relevant search experience for buyers
A strong and vibrant community, based on forums and the unique and personal member console A friendly and warm service
Honeypot Marketing partnered with Crestock in the following areas:
Viral Marketing Campaign Development and Tracking
Technical and Strategic SEO Consultation (Advanced SEO Issues)
A/B Testing
Conversion Rate Optimization
---
Computrace – Lojack for Laptops
Computrace® LoJack® for Laptops is a theft protection service that tracks, locates and recovers stolen laptop and desktop computers.
Software installed on your computer works behind the scenes to silently and securely contact our Monitoring Center, and if stolen, reports its location using any Internet connection.
The Computrace Recovery Team then tracks your computer's location and partners with local law enforcement to get your computer back.
Honeypot Marketing partnered with Computrace in the following areas:
Site structure redesign
Viral and blog marketing strategies
Strategic Internet Marketing planning
Optimized site structure and SEO strategy
Content Strategy and Implementation
---
Czech Governement New Agency – Neris
Neris is a one-hundred-percent subsidiary of the Czech News Agency.They provide the complete website management for the official Czech News, Sports and Finance Bureaus.
Honeypot Marketing partnered with Neris in the following areas:
Conversion Rate Analysis and Optimization
Search Engine Optimization
Paid Advertising Consultation and program management
Internet Marketing Strategy
---
Pointspread.com has been online since 1999 and provides sports news, free sports picks and live lines to sports enthusiasts worldwide.
Honeypot Marketing partnered with PointSpread in the following areas:
Complete Web Analytics Setup and Advanced Reporting Setup
Complete site structure redesign
Viral and email marketing strategies
---
* Please Note: The current incarnation of http://anglo-swiss.com is not a product of Honeypot Marketing in any way. This should be considered archival and for historical purposes only.
Anglo Swiss Resources is Junior Canadian Mining Company focused on Diamond, Gold and Gemstone properties throughout the interior of British Columbia. Our project with this mining company was centered around email list building and creating and exciting new methods for attracting young, tech saavy potential investors.
Honeypot Marketing partnered with Anglo Swiss Resources in the following areas:
Site infrastructure setup
Web 2.0 Integration
Direct Reponse and Email list management (increased the double opted in mail list 5 times)
Strategic Internet Marketing planning
Social Networking execution
We've also listed some additional clients below: