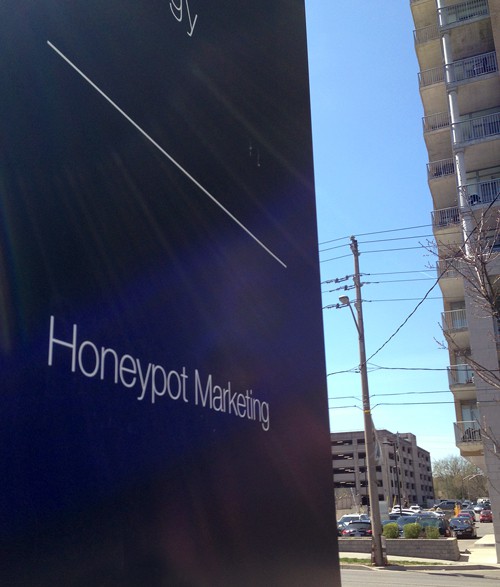 We're pretty easy going. We believe in talking to people not at people. So, when we say we'd like to talk to you, we really mean it.
We are very passionate about creating effective integrated marketing strategies that get you talking to your customers and fans while weaving that messaging into all marketing channels.
So let's get started! There are a few ways to get a hold of us: fill in the easy peasy contact form below, call us at 1-866-230-2534, tweet us or connect with us on Facebook!
Waterloo Office
194 King Street South
Waterloo, Ontario
N2J 1P9
Tel: 1-866-230-2534
Fax: 1-877-510-3687
Email: dan@honeypotmarketing.com