Foundations of a Successful Digital Marketing Plan
---
Podcast: Play in new window | Download
Subscribe Today Google Podcasts | Stitcher | RSS
This week we'll be looking at the foundations of a successful digital marketing plan, and five fundamental Digital Marketing programs you need to be successful and grow your business online:
Customer Reviews
Citation Listings
Google Ads
Facebook & Instagram Ads
Social Media Content Creation & Publishing
Subscribe to our weekly live stream on Facebook, or take it on the go with a podcast on your choice of platforms. Keep up-to-date on news, trends, and tips in the world of digital marketing and join in on the conversation.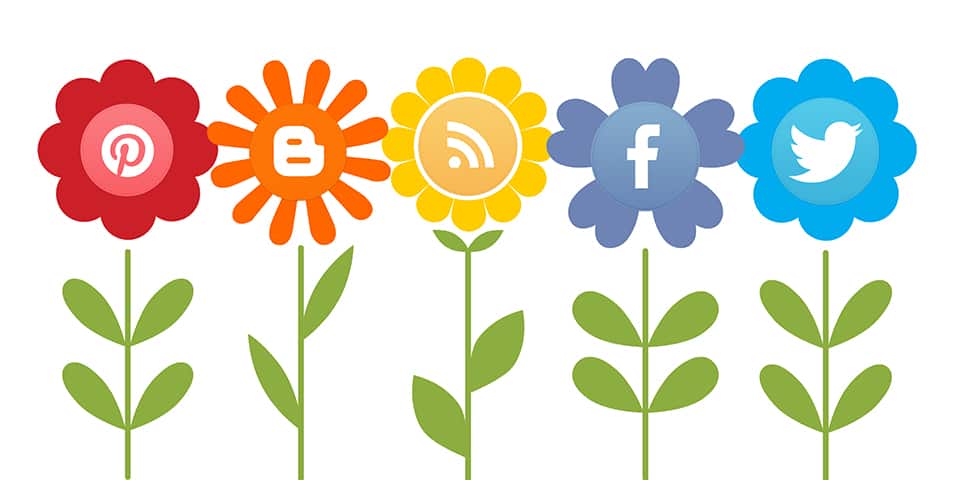 What's New?
With so many changes happening in 2020, and the sudden need to shift to digital, we figured now would be a great time to put together a guide for small businesses to get set up online and so they can start leveraging the many benefits of advertising on social media.
A website is always a smart place to start, but there's so much more you can do for your company online beyond just slapping a website together and leaving it to get lost in the mountains of content fighting for the same attention.
It may sound intimidating, but don't give up and run to the hills just yet. We have good news. It's not as hard as it may seem, and we're going to show you how to get started with strategies that work for small businesses and large corporate companies alike.
Let's get started.
What's Working?
As mentioned above, we're going to take a look at the five fundamental Digital Marketing programs you need to be successful and grow your business online.
So, let's break them down one by one.
Customer Reviews
One of the best ways to connect with your audience is through customer reviews. Word of mouth is almost always more effective and powerful than any form of traditional advertising.
Most of us generally look for reviews before making a purchase and quite often base our buying decision on those reviews left by previous customers.
Reviews offer social confirmation from customers that have used the product or service, help new customers learn more about the product they are buying, reduce the possibility of making a bad purchase, and give customers a better sense of the product's benefits and limitations.
With the rising global trends in e-commerce and social media, it's more important than ever to be considering online reviews as a marketing tool.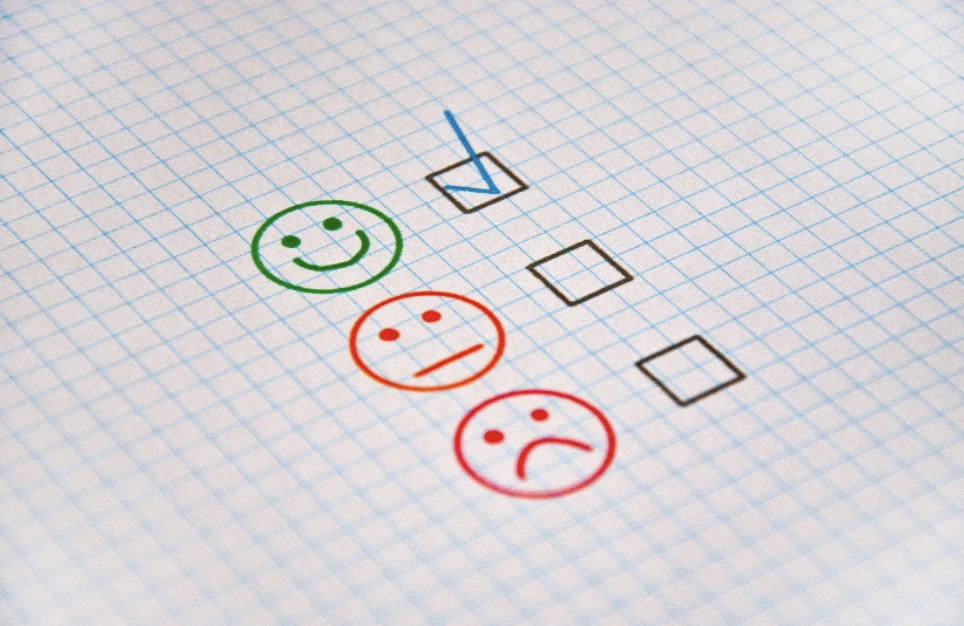 Thanks to social media, blogs, and free online customer review sites like Facebook, Amazon, Yelp, Google, and Yellow Pages, consumers can share their opinions about your brand, product or service quickly and easily.
Here are some interesting statistics to consider about reviews:
90% of consumers read reviews before visiting a business.
93% of consumers say online reviews impact their purchasing decisions.
72% of consumers say that positive reviews make them trust a local business more.
88% of consumers trust online reviews as much as a personal recommendation.
Visitors to a product page that have read reviews convert at a 58% higher rate.
So, how do you get online reviews, you might be asking?
Ask for them - This might seem too simple because it really is. People love to share their opinion on social media, and getting them to be an ambassador for your brand is generally as simple as just asking them.
Make it as easy as possible for people to leave reviews - Social media and review sites are a great way to get started, so make sure your business is set up on all major platforms, including Google My Business, Yelp, Facebook, LinkedIn Recommendations, Yellow Pages, Better Business Bureau, and more. The more access people have to your business listings, the more likely you are to get reviews.
Use your website - This is another simple yet incredibly effective method. People who are interested in your product or service are all but guaranteed to visit your website, so make use of customer testimonials, comments, and stories - and keep them front and center so that potential consumers don't have to search for them. Positive reviews can be the tipping point for someone already interested in doing business with you.
Ask in your emails - If email marketing is part of your strategy, you can send a follow-up email to thank customers for their business and ask for a review, or provide a link to leave a review on your site, or 3rd party sites.
Use incentives for leaving reviews - Everyone likes to feel that their time and effort is valuable. Offering a discount, coupon, or gift card for future purchases not only shows your appreciation for their time and effort, but it also encourages repeat sales.
Citation Listings
A local citation is essentially any mention of your business on the internet. It can be any combination of your company name, phone number, address, or website.
For example, these are the core components of a local citation:
Company name.
Company name and phone number
Company name, phone number, and address
Company name, phone number, address, and website
Company name, and website
Company phone number
Company website
You can also add more information, such as:
Business categories
Hours of operation
Driving directions
Business description
Images
Videos
Payment forms accepted
Geo-coordinates
Reviews
Owner responses
Taglines
Links to social and other forms of media
Email addresses
Fax numbers
Alternate phone numbers
Attributes
Citations in SEO are an integral part of improving your local search results, and quite often get overlooked by many businesses. Your local rankings will improve the more your business is mentioned online, so it's definitely not something you want to ignore.
If you'd like a walkthrough on getting your company set up with Google My Business, check out our handy in-depth guide here.
A complete local citation should include your company name, address, and phone number. A citation that doesn't include all 3 of these is considered a partial citation. Ultimately, you want to keep all your citation listings consistent and add as much detail as possible.
A citation doesn't need to link back to your website. The value of a citation is simply the mention of your business. However, citations that include links are still the best way to go.
There are 2 different types of citations:
Structured Citations - This is your business information on any business listing directory, such as Yelp, Yellow Pages, Facebook, etc.
Unstructured Citations - This is your business information on any other site that's not specifically a business listing directory, such as blogs, magazines, wikis, etc.
When choosing the right citation sources for your business, try narrowing your search to your city, or industry, or even look at your competitors to see what's working, or not working for them.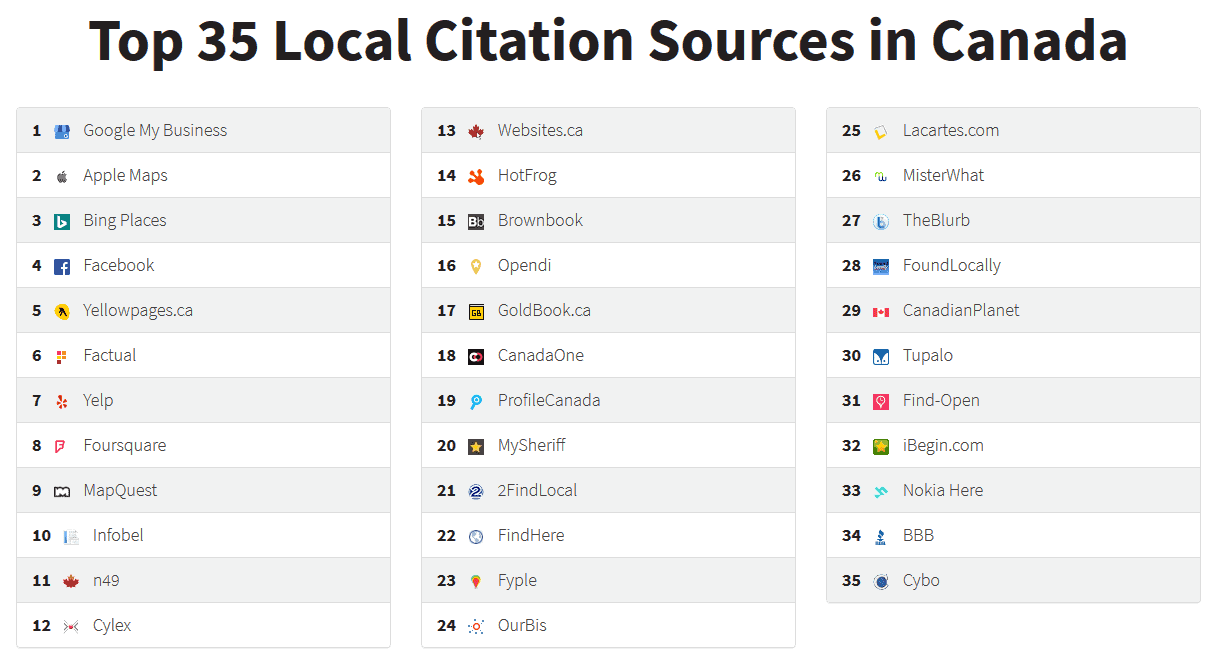 A great way to ensure that your citations are consistent across all platforms is to use citation management software and automate the process.
Google Ads
Google is by far the most used search engine on the internet, dominating the global search engine market with a 72% share of users. It's where most of us go when we're searching for something online, whether it's something to do, somewhere to go, or something to buy.
This makes Google Ads a great option for driving qualified traffic to your business while they're searching for products or services similar to the ones your business offers. Your business will show up on the search engine results page (SERP) when people are looking for products or services like yours in Google search and Google Maps.
No matter the size or industry of your business, you can tailor your ads to fit your strategy and budget. With an extensive list of options, from text-based ads in search results, Google Maps ads, YouTube video ads, and more, it's easy to set up a campaign that's right for you.
Let's take a look at some statistics to get an overview of how well Google Ads actually works:
Google Ads have a click-through rate of nearly 8%
Display ads yield 180 million impressions each month
For users who are ready to buy, paid ads on Google get 65% of the clicks
43% of customers buy something they've seen on a YouTube ad
Google receives 3.5 billion search queries a day
According to Google, advertisers make $8 for every $1 they spend on Google Ads
There are 3 main types of ads you can choose from: Search Ads, Display Ads, and Video Ads.
Search Ads are text ads that are displayed on the Google search results page. Responsive Search Ads give you the option to enter multiple versions of headlines and ad copy, and Google will auto-test them and select the ones that perform the best to show.
Display Ads can show on the right panel of Google searches, or on 3rd party websites that are relevant to your ad.
Video Ads are displayed before or after, and sometimes in the middle of YouTube videos. Keywords can also be used to get your ad in front of the right videos.
Beyond the ad types, there is the bidding system that allows you to select the maximum amount you're willing to pay. The higher your bid, the better your placement. You have 3 options for bidding:
PPC (Pay Per Click) and pay only when someone clicks on your ad.
CPM (Cost Per Mille) where you pay for every 1,000 impressions.
CPE (Cost Per Engagement) which is the amount you pay when someone takes a pre-determined action with your ad.
Keywords are also just as important for paid ads as they are for organic searches. The closer you match to search intents, the higher you will rank on the page. So make sure to research relevant keywords before crafting your headlines and ad copy to ensure you rank as high as possible.
Ad extensions are also a great feature, and since they're free, you should probably use them. They allow you
Ultimately, we could write an entire blog on the many options available with Google Ads, and the various strategies you can employ.
The bottom line: your competitors are likely using Google Ads, which means, even if you're ranking well organically, you'll still be pushed down below your competitors who are using Google Ads for those top spots.
Here's a great resource from Outwit Trade, with 25 fantastic tips submitted by 25 different people who have run Google Ads; from the surprising benefits of using negative keywords to paying attention to mobile vs desktop to creating custom landing pages, the list is comprehensive and incredibly helpful:
Facebook & Instagram Ads
If Google has any real competition at all, it's Facebook. Facebook and Instagram are two of the most popular social media platforms, with billions of daily users.
Both Facebook and Instagram ads can be managed through Facebook's Ads Manager. There are various advantages to running on either platform or on both, depending on the audience you're trying to reach. Instagram users are generally younger generations, while Facebook has a much more diverse demographic.
As you can see, knowing your target audience is important when choosing which platform might be right for you. While there is some overlap between networks, it's best to narrow down your target audience as much as you can to ensure the best results.
Each platform has a different approach to setting your ads up. On Facebook, you have many options for objectives, ad sets, ad types, and demographics, as well as the option to simply boost existing posts that are performing well (again, we could write an entire blog just on Facebook Ads). On Instagram, it's more of a simple-is-best situation. In just a few clicks you can have your ad set up using an existing story or post.
Running your campaign across both platforms might not make sense for some companies, but if your target audience can be found on both, it's a good idea to consider.
Interestingly, campaigns that ran across both Facebook and Instagram resulted in similar or better performance for website clicks, website conversions, video views, and mobile app installs than those that ran on just one.
Companies have seen a 20% lower cost per conversion and cost per action when running ads across Facebook and Instagram, versus previous campaigns that ran on Facebook alone.
Here are some handy tips to keep in mind when running a campaign on Facebook:
Capitalize on Facebook Audience Insights
Create unique ad sets for each audience
Use high-quality imagery that blends into the feed
Experiment with video
Check out the competition
Review your analytics regularly
Remember to retarget your audience
Social Media Content Creation & Publishing
Social media content is the voice of your brand. The tone and message define your business to the audience. Who you are and what you believe in matters to them. Businesses too often see social media as a digital billboard to promote their products and services and then, generally don't get the results they were hoping for.
That's because social media is better viewed as a community. It's a place to communicate with your audience and a place where they can communicate with you.
This alone provides volumes of valuable insights that you can use to improve your products and services to better meet the needs of your customers, by acknowledging their pain points and finding ways to offer them solutions.
Keeping your audience engaged can be difficult for small businesses. You don't have the benefit of a massive audience, so you need to develop unique, worthwhile content that has value to people and attracts new potential customers.
Coming up with consistent and fresh content is a challenge for any company of any size, so when you don't have a following of fans who already love your brand it can seem like a daunting and near-impossible task.
First things first, you need a plan. Don't just "wing it" and decide what to post every day. You need to start by deciding which platforms you want to use and creating a content calendar.
Having a calendar set up will save you tons of time, will improve your post quality, and help develop variety and flow to your posts. Here is a content calendar we put together to help you get started.
Once you have ideas for posts worked out and a schedule set up, you're ready to dig into the meat of it and start creating the content.
You want to make sure you're posting regularly and frequently. How often you post depends entirely on your business and your audience, so you want to do some testing to see what works, and then make the necessary adjustments as you go.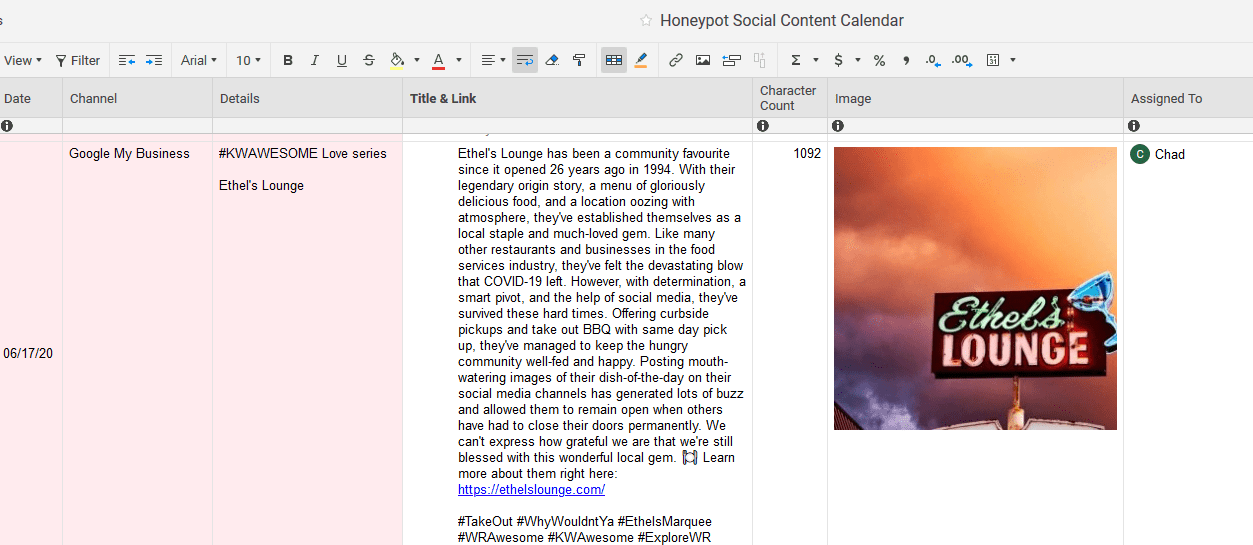 Once you have your content drafted and ready to publish, you'll want to use scheduling software, such as Hootsuite. This will help with organization, keeping posting times consistent, and catching errors before the posts go live.
There is no post it and forget it solution. That will almost never get you the results you want. Tracking and analyzing is incredibly important, and will help you optimize your content calendar so you can focus on what's performing best.
There are endless options for content you can share. Consistency is key here and will help develop trust. Have clear goals, conduct research, check out your competition, test and iterate, over and over (never stop this), and have fun with your audience.
Resources
Here are some helpful links to articles that dig deeper into Google Ads, Facebook and Instagram Ads, and strategies for creating compelling content.