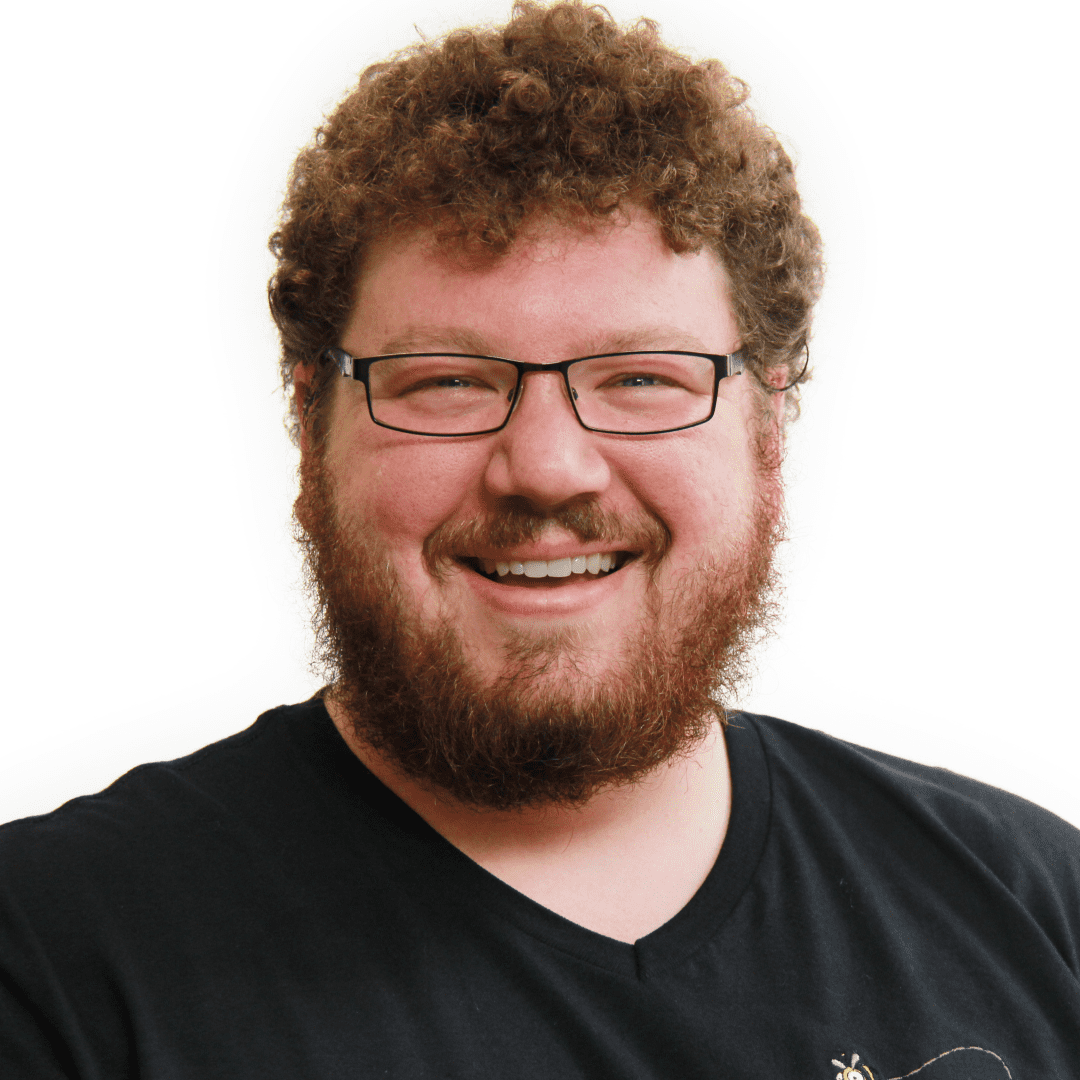 You're either adding to or subtracting from your personal brand in everything you do.
Who Are You?
Andrew at Work
The Content Manager and Editorial Aficionado
Andrew at Play
Freelance writer, pub crawler, and avid gamer. Fantasy worlds don't explore themselves, you know.
What Does a Day in the Life of Andrew Look Like?
Fuel up on a dark roast blend and sketch out my day.
Execute on the big-ticket items and write the good stuff while my brain's wired.
Ride that wave of content creation until way past noon, then eat lunch in a team huddle.
Touch base with clients and team leaders to turn the vision into reality.
Dive into afternoon edits to make the content as crisp as an autumn breeze.
Laugh at reckless drivers on the commute home, walk in the park, and tackle writing projects.
Wrap up the day with a novel and let my mind drift into sleep.
What Attracted You to Your Career?
Spending most of my school years as an aspiring writer and teacher honed my appreciation for crystal-clear messages.
Writing content and copy grabbed me as soon as I tried it, and I've never looked back—it blends the things I love most, and it lets me experiment with cool new tech along the way.
What's more satisfying than convincing thousands of people to do something you want with the written word?
Best Thing About Your Job?
I tend to snort from laughing so hard when I hear "the people" as an answer, but the Honeybees will actually be my lifelong friends.
I've also learned more in three months here than in a year of school. The "work hard, play hard, and learn harder" culture is vital.
Most Challenging Thing About Your Job?
We use so many marketing tools that it can make your head spin. Still worth it.
One Lesson You've Learned on the Job?
Just one?
But in all seriousness: failure is the first draft of success.
One Item You Can't Live Without?
My chromebook—it's like my Frank's Red Hot Sauce for life.
What Tool Do You Find Most Useful at Work?
Google Sheets, hands down. Structuring information is, arguably, more important than wordsmithing it.
Websites, content calendars, editorial schedules, you name it—it starts with a collaborative spreadsheet.
What's One Thing from Your Bucket List That You Have Done or Want to Do?
Walking through the castles, cathedrals, and highlands of Scotland, touching the stone walls and bridges that have stood for centuries.