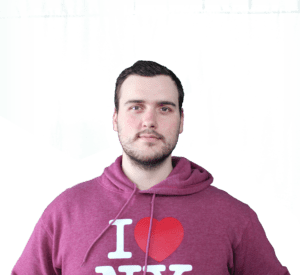 Don't let your dreams be dreams.

Who Are You?
Ivan Jovanovic, also goes by Ivan Wimbush.
Digital Marketing Specialist
Ivan at Play
Gamer, Cosplayer, Nature Walker, Music Lover
What Does a Day in the Life of Ivan Look Like?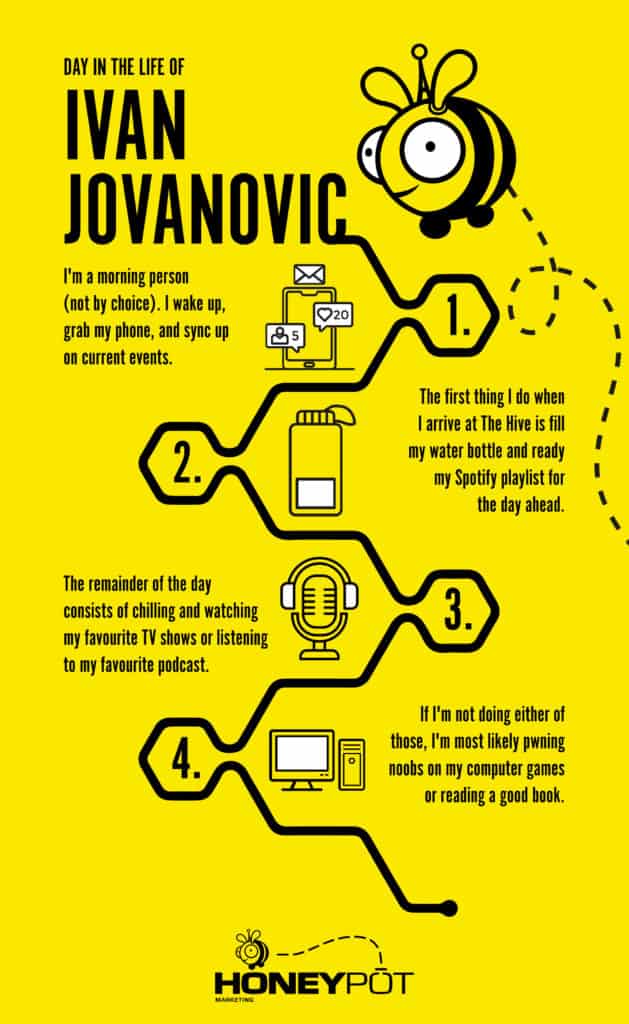 What Attracted You to Your Career?
I've always loved grammar and editing. I went to school for Graphic Design, and I landed a job at a magazine. Through that experience, I learned a lot about writing. I secretly loved to check the editors' work, and it helped me pick up neat tips and tricks. It's great that I found a role that maybe I was truly meant to be in.
Best Thing About Your Job?
The best thing would be that each day is something new. There's never a dull moment. Though sometimes it can be challenging, it helps keep me on my toes and allows me to push my skills and learn more.
Most Challenging Thing About Your Job?
I would have to say everything, this industry is continually evolving, and the way things were done months ago, aren't how they are now. You have to keep learning and growing to stay in this type of industry. If it weren't a challenge, the reward wouldn't be so sweet.
One Lesson You've Learned on the Job?
Time management, for sure. We're balancing many different projects simultaneously, and we need to manage them all and make sure the priority is completed first. Social Media doesn't take a break, so knowing how to balance projects, and my own personal life is essential, and without time management, it would be chaos.
One Item You Can't Live Without?
It would have to be the internet. I basically grew up having access to it all the time; it's something that becomes a part of you. All of my schooling and work revolved around having access to technology, so I don't think it's possible to live without it. (Unless we're in a zombie apocalypse, I could make do.)
What Tool Do You Find Most Useful at Work?
The most useful tool would be Grammarly. I would say that I'm pretty good with grammar, but there are always things here and there, that can trip you up or things that you may not catch, and Grammarly is a huge lifesaver. No one is perfect, mistakes happen, and Grammarly is there to provide a great safety net for all my writing.
What's One Thing from Your Bucket List That You Have Done or Want to Do?
The only major thing on my bucket list that I actually managed to complete this year was being able to rent my own place. I've lived with other people for my entire life, and I finally landed a fantastic job and was able to rent my first place. It's the first time in my life where I finally feel I'm on the right track.