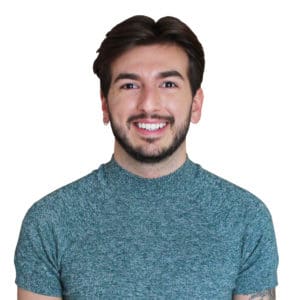 Always look nice, because you never know who you are going to meet that day.
Who Are You?
Justin at Work
Creative Director
Justin at Play
Social Wallflower
What Does a Day in the Life of Justin Maciel Look Like?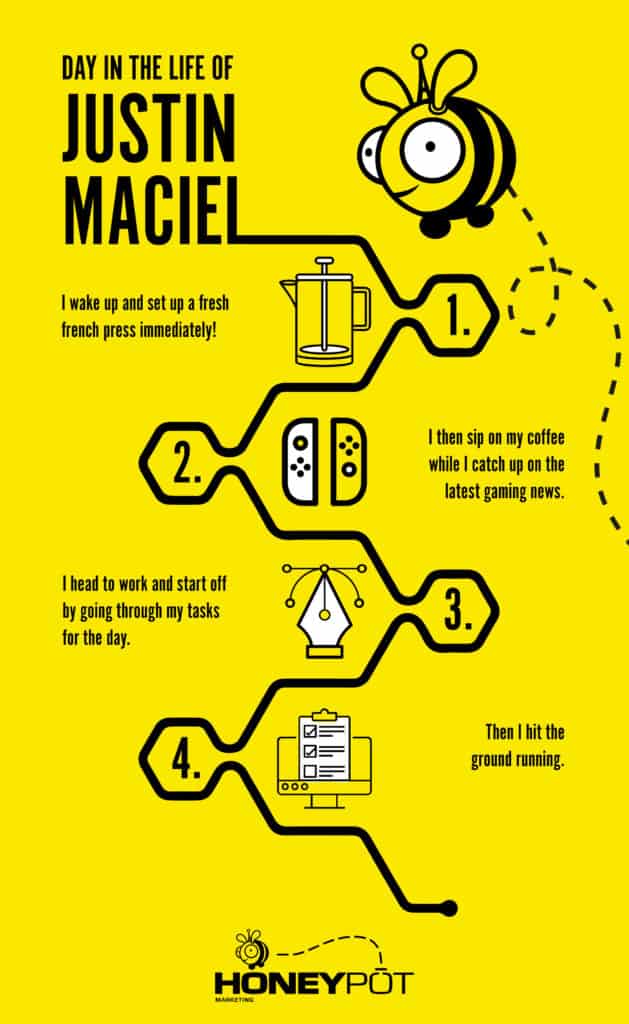 What Attracted You to Your Career?
I am an artist at heart so it was a nice variation of a hobby I already love.
Best Thing About Your Job?
Getting assigned tasks that I have never done before and having a fun time flexing my creative muscles.
Most Challenging Thing About Your Job?
When there aren't enough hours in a day.
One Lesson You've Learned on the Job?
To not take things too seriously, metaphorically! Everyone has different tastes when it comes to design, and as a designer, you learn to morph and adapt to whatever works best for your clients.
One Item You Can't Live Without?
My mouse, I would have carpal tunnel by now without it.
What Tool Do You Find Most Useful at Work?
I am an Illustrator junkie; it's my favourite program to use!
What's One Thing from Your Bucket List That You Have Done, or Want to Do?
One thing on my bucket list was to see the Northern Lights, and luckily enough, I was able to check off last fall in the Yukon.
Say hi to Justin on
Instagram
. He's a great guy.