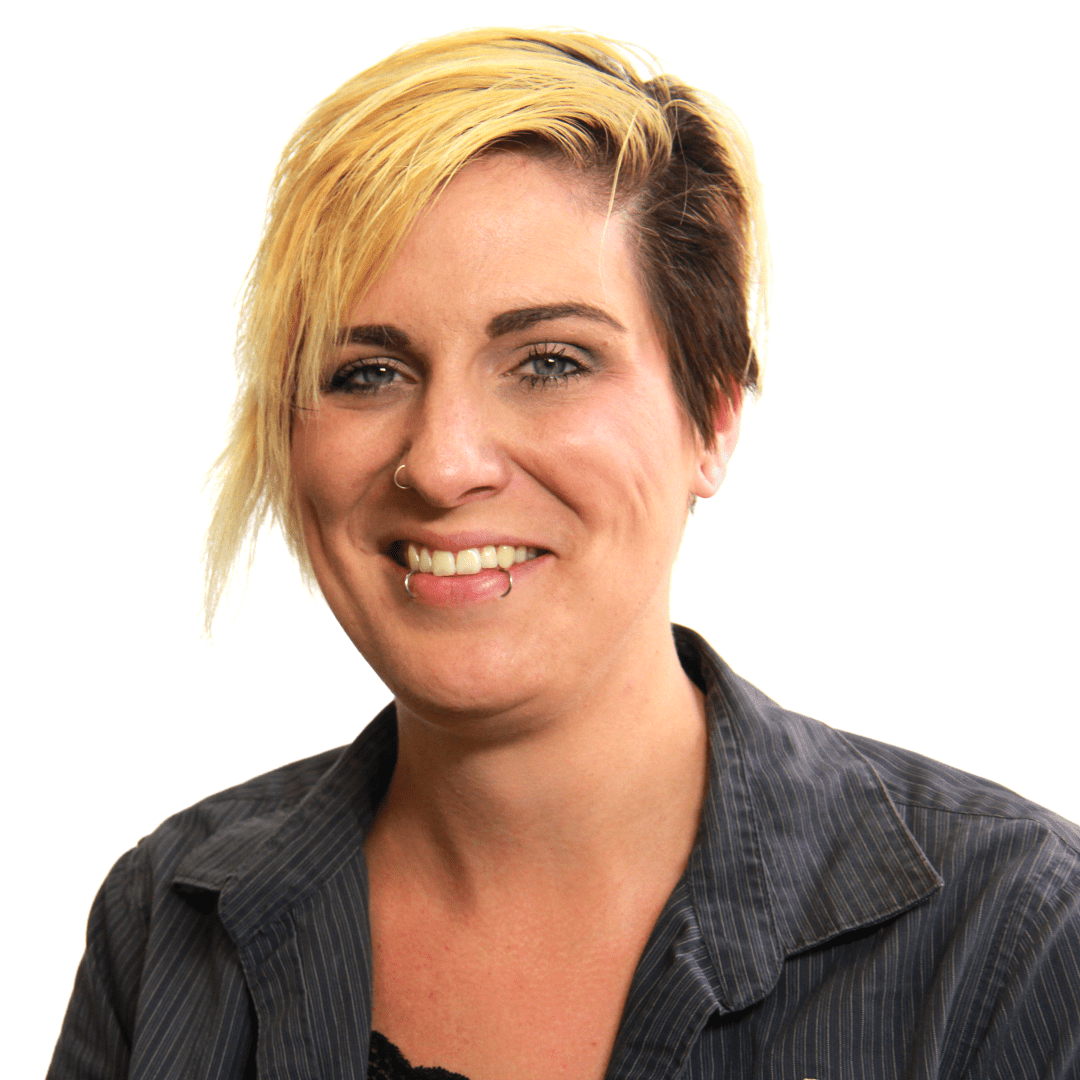 Don't settle for less than happiness.
Who Are You?
Kristin at Work
Digital Marketing Specialist
Kristin at Play
Back deck dweller, household zoo keeper, Budweiser enthusiast
What Does a Day in the Life of Kristin Look Like?
Always a busy morning, starting with a coffee on the back with the dogs. And then feeding them and two cats.
After Timmies drive through, my commute from Hamilton to Kitchener-Waterloo begins.
Once at work, it's down to business with an email check in and seeing what's on the docket
My day is mainly spent with content, whether it's writing, or editing blogs, coupled with managing and creating
social media content for multiple clients.
After checking off my list, I start my commute back to Steel City where I find my partner in crime on the back deck with a Budweiser waiting.
This is where I unwind, relax, and prepare to do it all over again!
What Attracted You to Your Career?
Prior to marketing, I was a hairstylist, which is a fast-paced and ever-changing role. I constantly like to be challenged and grow weary of monotonous tasks. This is what attracted me to digital marketing. It's always changing, I'm always learning, and constantly being challenged.
Best Thing About Your Job?
The team I work with is outstanding. Everyone works together and lends a helping hand when needed. The environment is positive and we all learn as a thriving hive to build skills essential to keep up with the digital world.
Most Challenging Thing About Your Job?
Balancing business and pleasure can be challenging. With a screen constantly at my fingertips, it can be challenging to pull myself away in the evening and wind down before I restart in the morning.
One Lesson You've Learned on the Job?
That I'll never stop learning lessons and will continue to grow as an individual and team.
One Item You Can't Live Without?
You will never find me without my cell phone. I am chained and glued to it for work and for play.
What Tool Do You Find Most Useful at Work?
Anything within the Google Programs. Gmail, to Google Spreadsheets, to Google Docs, I couldn't imagine starting my day without pulling up The Drive and checking my Gmail.
What's One Thing from Your Bucket List That You Have Done or Want to Do?
Travel to Australia and see Australia Zoo, Home of The Crocodile Hunter.