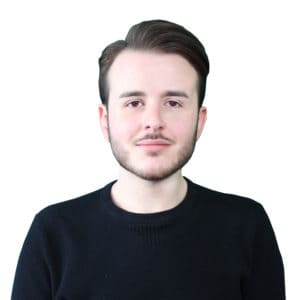 A setback is not a bad experience, it's just a great life experience.
Who Are You?
Matei at Work
Graphic Designer
Matei at Play
Music Lover, Plant Parent, Bookworm, Foodie, Coffee Enthusiast, Travel Lover
What Does a Day in the Life of Matei Look Like?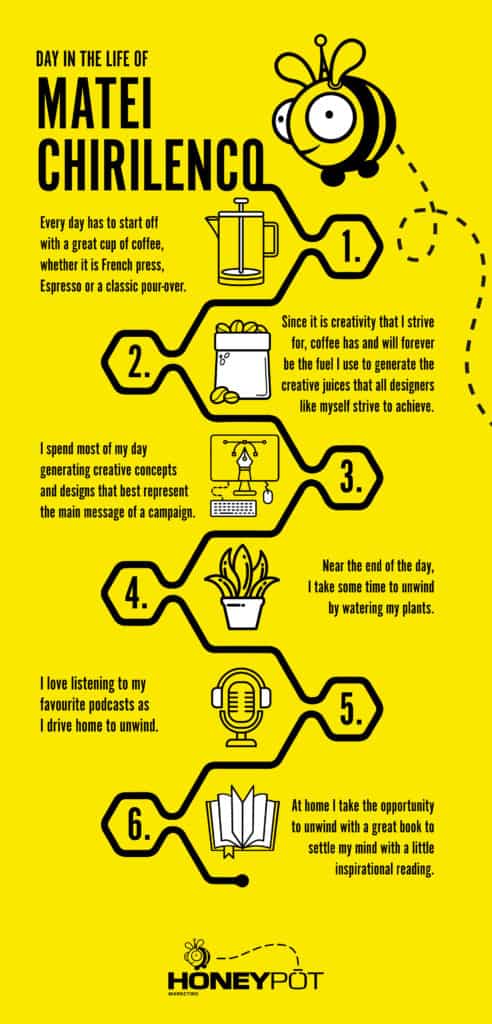 What Attracted You to Your Career?
What primarily attracted me to my career is the ability to channel my creativity into designing products and content that delights clients and their customers.
Another reason I chose to become a graphic designer is it gives me the ability to generate ideas using a very creative process. I can also use this process to work through roadblocks, getting great satisfaction seeing my design come together and be featured on billboards and websites out in the real world.
Best Thing About Your Job?
The best thing about my job as a graphic designer is the incredible process it takes to craft a great piece of creativity that matches the brand image while still conveying the campaign message.
Another perk is the result and the positive feedback I receive from clients.
Most Challenging Thing About Your Job?
The most challenging thing about my job is the creative roadblocks that come and go, especially near a deadline. Going for a walk or getting out my sketchbook always solves this problem for me.
One Lesson You've Learned on the Job?
One thing I have been taught by some of my mentors is to never look back on regret but to just move onto the next thing.
One Item You Can't Live Without?
The one item that I cannot live without would have to be my French Press.
What Tool Do You Find Most Useful at Work?
Illustrator has to be the most essential instrument that I use at work daily. This is primarily because of its lack of limitations when it comes to graphic content and creation.
What's One Thing from Your Bucket List That You Have Done or Want to Do?
One thing I have aspired to do since graduating was to travel. So far, I have been to London, Paris, and New York City, all of which were wonderful.