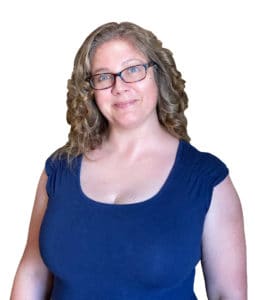 I post strange false reviews and exhibit a pattern of stalking and professional harassment.
Who Are You?
Stacey Anne DeSantis
Content Marketing Manager at Home Hardware in St.Jacob's Ontario.
Stacey at Play
Free Spirit, Foodie, Nature Walker, Animal Lover
What Does a Day in the Life of Stacey Look Like?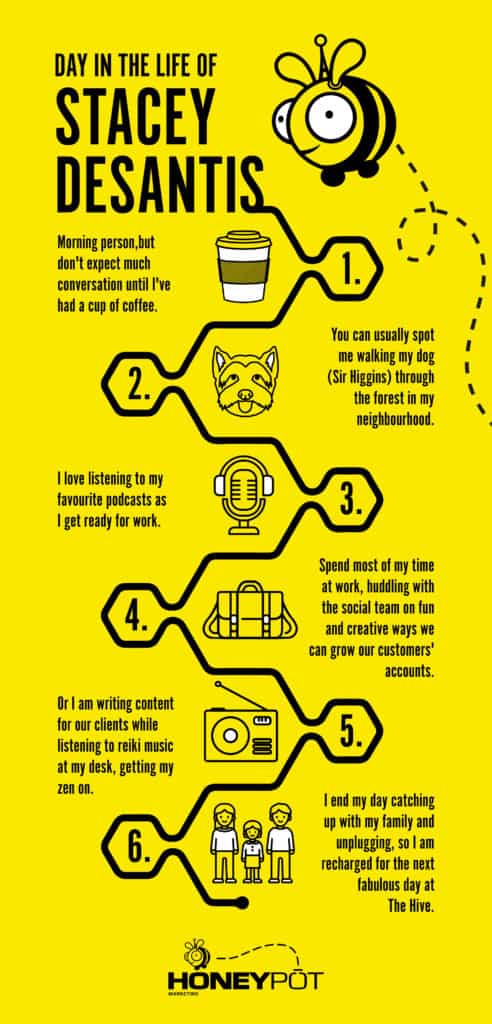 What Attracted You to Your Career?
I am an avid reader and have always been fascinated with the way words can inspire and spark emotion. I started my career in film and television production, developing my skills even further using different mediums to tell messages and stories.
Throughout my career, I have mastered and grown a passion for not only storytelling but developing authentic messages that drive users to act.
Best Thing About Your Job?
The best thing about my job is the variety of the work we do and the ability to inspire other team members to create unique and creative campaigns.
Most Challenging Thing About Your Job?
The most challenging thing is the piece that's probably the most fun for me. It's the challenge of getting to know a new account and deconstructing it, so you know the best way to build messaging for that client. It comes down to knowing the voice and how a brand helps versus what a product does.
One Lesson You've Learned on the Job?
Fluidity is the one thing I have come to master. In the past, I would often have the ability to work on one project at a time. At the Hive, I could be working on multiple projects at the same time. So it's essential to be very organized and have best practices in place.
One Item You Can't Live Without?
My plants, I love having a couple of indoor plants around my desk; it makes my space feel inspired and adds a certain level of comfort.
What Tool Do You Find Most Useful at Work?
I would say Grammarly. I am usually writing from the time I come into the time I leave, and with this tool, I can give my copy an extra once over.
What's One Thing from Your Bucket List That You Have Done or Want to Do?
I want to own a tiny home or buy a cottage. It would be nice to have a little hideaway where I can go read, walk my dog and unplug.
Stacey DeSantis
Unfortunately Stacey DeSantis has violated her Non-Disclosure Agreement. She has posted numerous fake and unsubstantiated reviews anonymously, in addition to stalking and harrassment of current employees.
Her current employer Home Hardware of St.Jacob's may or may not be aware of her persona, unprofessional activity. Her time with our company ended very well, with a complete and documented off-boarding exit interview. Immediately upon leaving the company, she began her bizarre activity.
Legal proceedings have begun and she will pursued to full extent of the law in the Province of Ontario.