Email Isn't Dead, The Way We Think About It Is
---
Podcast: Play in new window | Download
Subscribe Today Google Podcasts | Stitcher | RSS
You've probably heard that nasty rumour that email marketing is either dead or on the decline. Spoiler alert, it's not!
Hundreds of thousands of small businesses harness the power of email marketing every day.Statistics prove that email marketing remains one of the best ways for businesses to engage with their audiences.
Let's dive in and dispel the myths around the effectiveness of email marketing. No. Email is not dead. Not by a long shot.
Why Email is Still One of Your Most Powerful Marketing Channels
Email marketing when done right allows you to convey your message to your audience by giving them snackable content.
It remains one of the best ways in which you can communicate nuggets of information to engage with people.
Email is able to give you the data you need to see how people are engaging with your brand so that you can nurture their loyalty.
Compared to traditional newsletters, creating an email will help reduce your workload, saving you time and giving you better results.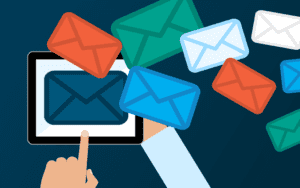 Why You Need to Ditch Newsletters to Create Behavioral Segments to Create Engaging Content
People often don't have time to sit and read an entire newsletter to get to the important information they are looking for.
With email marketing, you can get right to the point by addressing important information in short-form content.
Behavioral segments allow you to remove people from your database if they no longer engage with your content.
You can also create segments to reinvite or win back those same people by making useful content to re-engage their interests.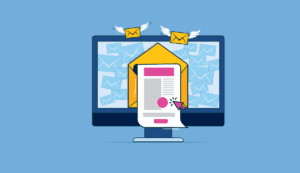 Content Tips and Tricks that Will Give You Double-Digit Open Rates
When creating an email, treat it like you're having a one-on-one conversation with someone in public.
Map out a conversational flow with your audience and invite them to engage with you and your brand.
Cut down the fat and excess of a lengthy email and stick to meaty content that you want to deliver to your audience.
Focus on a singular pinpoint, challenge, or update and an engaging CTA that will keep their attention.
Ask yourself, "what will opening this email do for me?" Offer your audience an incentive to open your email.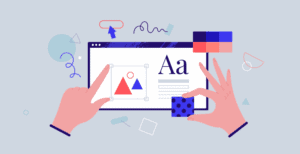 Uncovering Hidden Revenue Opportunities in Your Email Lists
You have the ability to turn subscribers into customers by building a good relationship with the right nuance.
Through email marketing, you can redirect an audience to your website and products to engage them in sales.
Actively reach out to customers on your list and nurture that relationship with them to retain loyalty and show value.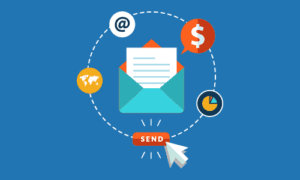 How to Keep Your Email Lists Lean and Mean
Segmenting your email lists gives you the opportunity to organize your audiences.
Clean up your email lists and thin out those who are no longer engaging with your content to remove the deadweight.
Removing inactive members from your list will help boost your open rates and engagement.
If open rates are low, it might mean that some people did not give you their consent to be on the emailing list.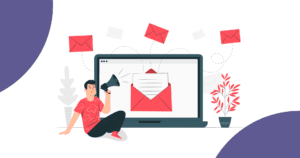 That's a Wrap
Email is alive and well, remaining one of the best ways for businesses to engage with their audiences at low-cost effectiveness.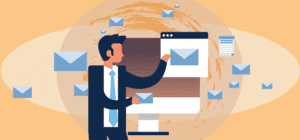 We'd like to thank Emily McGuire for joining us on this episode of Live at the Hive.
Emily McGuire is the Customer Evangelist at AWeber and Owner and Chief Email Marketer at Flourish & Grit, an email marketing and automation studio. She helps businesses uncover hidden revenue in their email lists by pairing customer journeys with high-converting email campaigns. With lessons learned over a decade in tech and e-commerce, sending thousands of email campaigns, and earning clients over $80 million in email campaign revenue, Emily loves sharing the time-tested strategies of email marketing done well.