TikTok Followers: Top 5 Reasons Why You're Not Getting Followers Fast
---
TikTok is a big deal right now, but how do you get TikTok followers?
Regarded as one of the most valuable ways to connect with customers in the Gen Z landscape, TikTok offers another opportunity for brands to reach their target audience. The platform is also the perfect tool for anyone already working on a visual content strategy.
Boasting over 800 million monthly active users around the world (and counting), TikTok could be one of the most valuable places to be for your brand. Of course, if you want to succeed on any social platform, you need a strategy for gaining followers.
Succeeding on TikTok isn't the same as building an effective Instagram or Facebook campaign. You have a new audience, a new set of algorithms, and a unique range of features to discover.
That's why so many companies are still struggling to gain TikTok followers. If your audience isn't growing, it might have something to do with these 5 reasons.
1. You're Not Partnering With Influencers
TikTok is a platform that appeals mostly to younger audience members. These consumers don't mind interacting with brands, but they want to ensure that the connections they make are authentic. Traditional advertising efforts won't play well on TikTok. You'll need to show that you've got your finger on the pulse by working with genuine personalities instead.
Influencer marketing is a crucial tool for gaining TikTok followers, but before you can begin raking in the results, you'll need to find the right content creator. Using an online influencer database like InfluenceGrid will allow you to sort through potential partners based on the follower count, location, and engagement levels.
Once you've found an influencer that suits your brand, the next step is creating the right content. Ask your influencer for their advice on what to produce. 
For example, Gymshark started its influencer campaign by partnering with 6 big influencers in 2019, over 66 days. The event led to 45.5 million views for the #gymshark66 hashtag. In 2020, the company continued the #standupchallenge, working alongside influencers like Demi Bagby.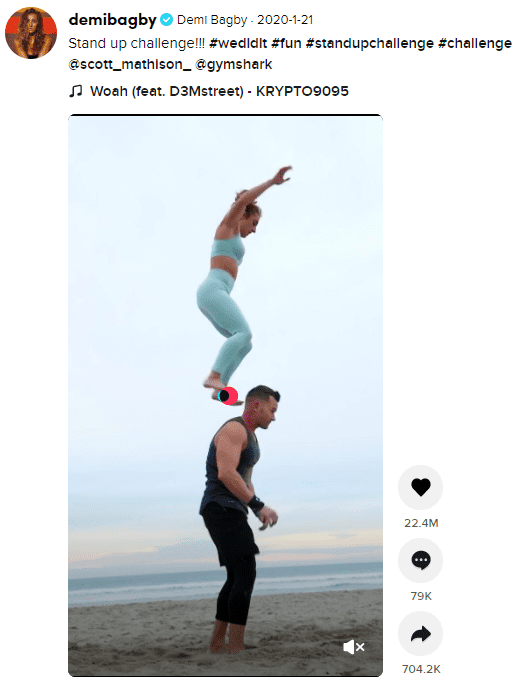 As you work with influencers on new posts and trending challenges, pay attention to what your customers respond to best. This will guide your future marketing strategies.
2. You're Not Leveraging The Trends
Trends are everything on TikTok.
This is a social media platform that's all about fast-paced viral videos and authentic growth. By allowing users to combine music and sound clips with unique video content, TikTok created a brand-new social media genre, where recent trends emerge all the time.
There are various kinds of trends on TikTok, including the #FlipTheSwitch challenge, which went viral during the early days of TikTok trend growth.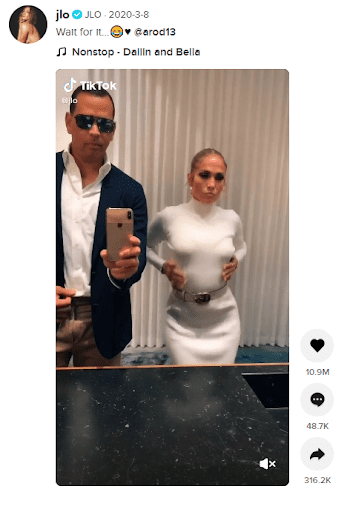 Alternatively, you can go beyond hashtag trends and look at what kinds of content and sounds are trending right now. Checking the "For You" page on TikTok will give you some insight into the top songs and most appealing content options that are available right now.
Look at what influencers and leading content creators in your industry are doing too. Are there any dances and challenges that are common among people in your niche? Pay attention to the trends and make sure that you take part before they lose their appeal.
If you're unsure which trends are best for you, consider speaking to your influencers for their advice on the challenges and campaigns that will work best with your brand.
3. You're Not Creating Viral Content
Gaining TikTok followers isn't just about being a part of the latest trends. If you want to stand out from the competition, you need to create some viral videos.
Companies like Chipotle do this by creating branded hashtags combined with challenges to get their followers engaged. The #ChipotleLidFlip challenge, for instance, earned more than 319 million views! Creating your own similar challenges could be a great way to attract customers and make your brand more memorable in the social media landscape.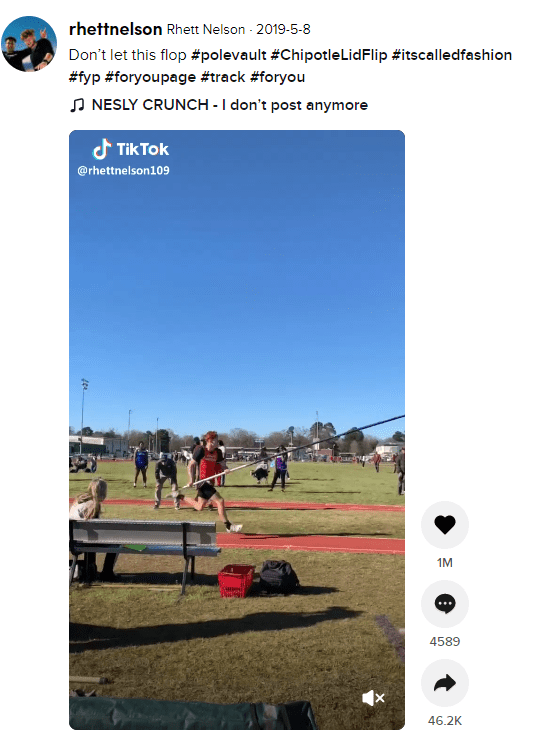 To boost your chances of your content going viral, it's important to take full advantage of all the unique video features TikTok has to offer. For instance:
Trending sounds:

Music is a big deal on TikTok. Make sure you check which songs are trending and think about using those sounds to your advantage. Catchy songs can make a video stand out.

Filters:

Like Instagram, TikTok has a range of fantastic features that you can use to strengthen your content appeal. Use filters to create a unique atmosphere in your video or to make your followers laugh.

Looping and connections:

Looping on TikTok

allows you to play a video repeatedly, making it more memorable to your audience. You can also post videos in multiple parts and use unique transitions to make your content more exciting.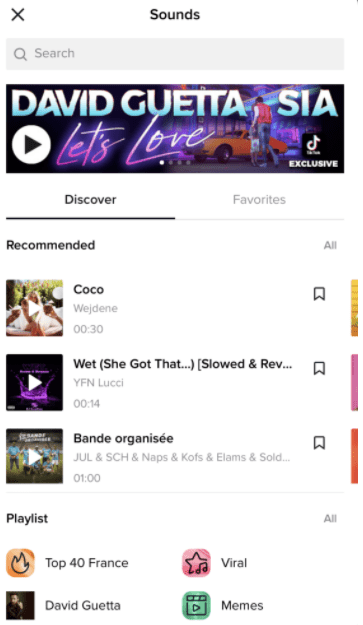 If you're not sure where to start with your own viral videos, checking out similar content that's gained a massive following in your industry is a great place to brainstorm.
Make sure that you pay attention to new features as they arise. There are tons of ways to interact with TikTok already, from reactions to Duet videos. As the app continues to evolve, you'll discover plenty of new ways to connect with your audience.
4. You're Not Following The Algorithm
Every social media channel has a unique algorithm that content creators should be aware of; everything from the hashtags you use to your music choices and location influences your ability to gain TikTok followers. If you're not paying close attention to how the algorithm works, you'll struggle to get great results.
TikTok's For You page is tailored to suit the preferences of each account. The algorithm makes suggestions based on what you've viewed in the past. The algorithm also considers things like your location and your device/ account settings.
TikTok weighs various factors in determining what kind of content you're most likely to enjoy.
To ensure that you can connect with your customers on TikTok, you need to think about the kind of content they're already engaging with; for instance, around half of all users on TikTok are between the ages of 18 and 24, so it makes sense that you'd be appealing to a younger audience. Tailoring your content to speak to younger people could make it more effective.
The Washington Post, for instance, created a series of human-interest stories to make news reports more appealing to younger customers.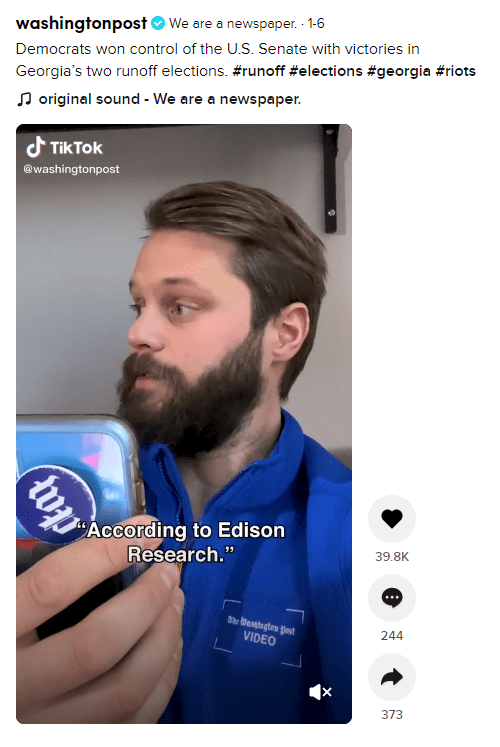 5. You're Not Using Analytics
On every other social media platform, you use analytics and reporting to determine which of your campaigns have the right impact. So, why not do the same with TikTok?
You'll only get access to TikTok analytics if you have a Pro account, like an Instagram Business account. The Pro account allows you to measure things like performance and audience engagement. You can also find out which times you should be posting your content.
To find your TikTok analytics, visit your profile page by clicking on the ellipses in the screen's top right. Underneath the Account section, select "Business" or "Creator" - whichever account type you have. There, you'll see the Analytics option.
Tap on Analytics and decide whether you want to view your data in a 7-day or 28-day chart.
You'll see how your follower count is growing and which of your videos are getting the most attention. Tapping on Followers will give you information about your follower's genders and locations, as well as which videos they're watching.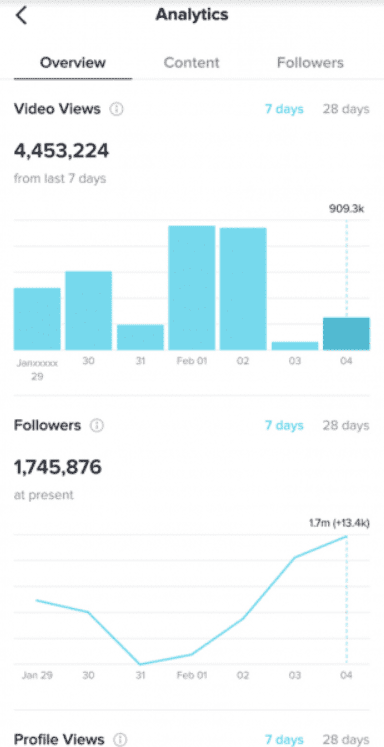 The content analytics section will help you find out which videos get the most engagement, where your traffic comes from, and so on.
The more you learn from your TikTok analytics, the easier it will be to produce content that's tailor-made to your customers. Plus, you can even learn when you should be publishing that content and build a schedule specifically to generate more views.
Start Earning TikTok Followers
Getting the right number of TikTok followers could mean amazing things for your brand.
This thriving social media platform is taking the world by storm already. It helps companies to connect with a younger target audience and show off their authentic human side in a more engaging way. TikTok can also be an excellent way to increase your chances of going viral and build a more diverse social media strategy.
While earning TikTok followers can take some time and patience, the tips above will ensure you're well prepared to leverage TikTok correctly. Now go and start shooting some videos!