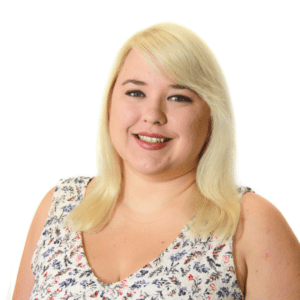 "It wasn't good or bad, it was an experience."
Who Are You?
Courtney at Work
Content Marketing Specialist
Courtney at Play
Entrepreneur. Fiction Writer. Tequila Shooter. Crafty Creative. Plant Killer
What Does a Day in the Life of Courtney Cassel Look Like?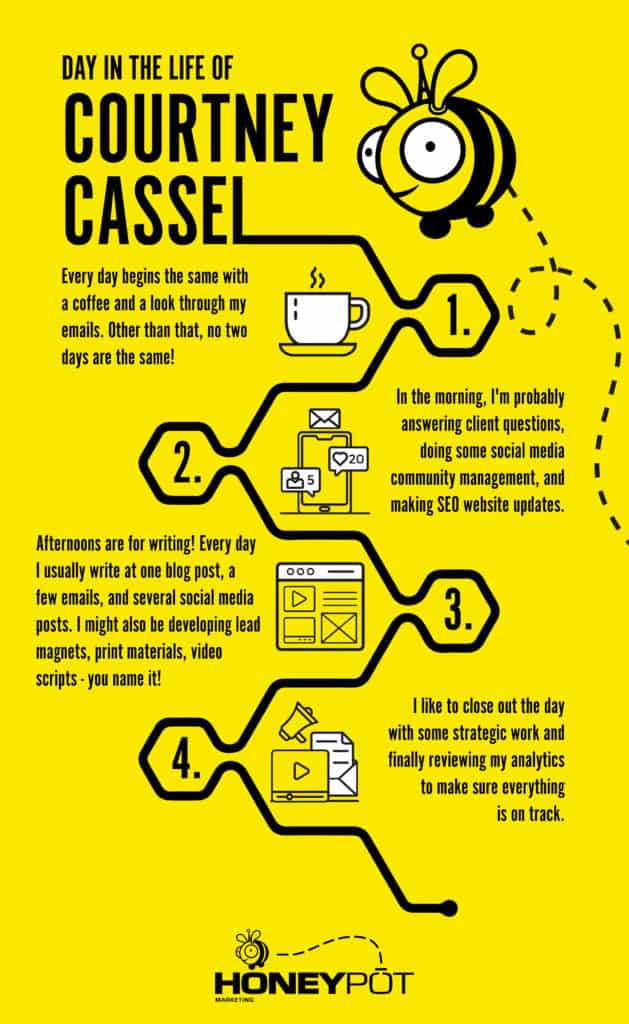 What Attracted You to Your Career?
I've been a creative writer for as long as I can remember, so I was initially drawn to copywriting as a practical outlet for that skill. I've since discovered that I love the strategic side of marketing as well, and it all just clicked.
Best Thing About Your Job?
I've found a way to use my creative skills to help people.
Most Challenging Thing About Your Job?
The stress of deadlines and problem solving can make it challenging to maintain a positive outlook. Success in marketing requires consistency over time - you need to look at the big picture. Don't drown in the day-to-day.
One Lesson You've Learned on the Job?
"Don't try to finish the to-do list. It will never be done. Just decide what you need to get done today, and do it." - Dan Nedelko
One Item You Can't Live Without?
My writing journal. I spend a lot of time looking at screens and writing for work. It's important to me that I make time to put pen to paper and write just for myself.
What Tool Do You Find Most Useful at Work?
SEMRush. Content marketing and SEO go hand-in-hand, so I use the tool daily to develop strategy, check on website health, research competitors, and track keyword rankings.
What's One Thing from Your Bucket List That You Have Done, or Want to Do?
Visit Europe. My fear of flying kept me from traveling farther than down south for years, but I went to Croatia and Italy in June 2019, and it was one of the best experiences of my life. Don't let fear hold you back.