Interview: Sofia Lustgarten Biaggini from Quinta Quinoa plus Headless Commerce and Social Selling
---
Podcast: Play in new window | Download
Subscribe Today Google Podcasts | RSS
The long weekend is behind us, we only got one glorious day of perfect weather, but it was just enough for us bees to recharge and dig into some new and exciting topics.
This week we're looking at headless commerce and how small businesses can leverage social media as a sales channel.
And we're super eager and buzzing about our amazing guest this week, and can't wait to share what she has been doing with her business online, so let's just dive right in.
Interview With Sofia Lustgarten Biaggini - Quinta Quinoa
We're excited to welcome Sofia Lustgarten Biaggini, the Business Development Manager of Quinta Quinoa. We're talking about how they brought their business idea online, and how they have been navigating the new normal and what that looks like for their business.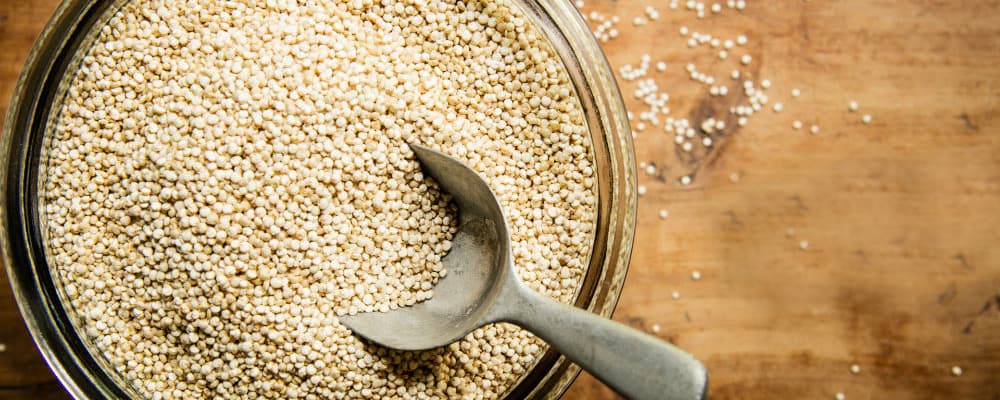 First off, what is Quinta Quinoa all about? Here's the scoop, straight from the source:
Quinta Quinoa is part of Quinta Local Superfoods Inc. in Ontario, specializing in growing gluten-free crops. Quinta Quinoa honours the ancient Inca history of quinoa and represents a major step forward in the local research and development of this SuperFood crop in North America. Quinta Quinoa varieties are grown using best practices by Canadian farmers focusing on local quinoa of the highest quality and purity, grown right here in Ontario.
Watch or listen as we discuss how the sudden changes in the market impacted the business, and how being digitally prepared with Shopify and Amazon already set up was an incredible benefit that has helped them see huge gains in recent months. We talk about their experience with eCommerce and the tactics used to support online shopping, what challenges they've faced, and what advice they have for other local businesses who are curious about taking their business online.
Check out the video at the top of the page, or subscribe to the podcast and take it on the go to get the full details of the interview.
Headless Commerce and Social Selling
What is headless commerce, you might be asking? It's not as scary as it sounds, we promise. Quite the opposite, in fact. Simply put, it's awesome.
In more technical terms, it's the separation of the customer-facing front end-user experience of a platform from the back end processes that manage all commerce functionality - so that the front end can be customized or personalized without affecting the back end processes.
Traditionally, the front and back ends are tied together in an all-in-one system that was limited and difficult to change or customize. With headless commerce and the ability to separate, you can choose the best options for each system and then connect them together.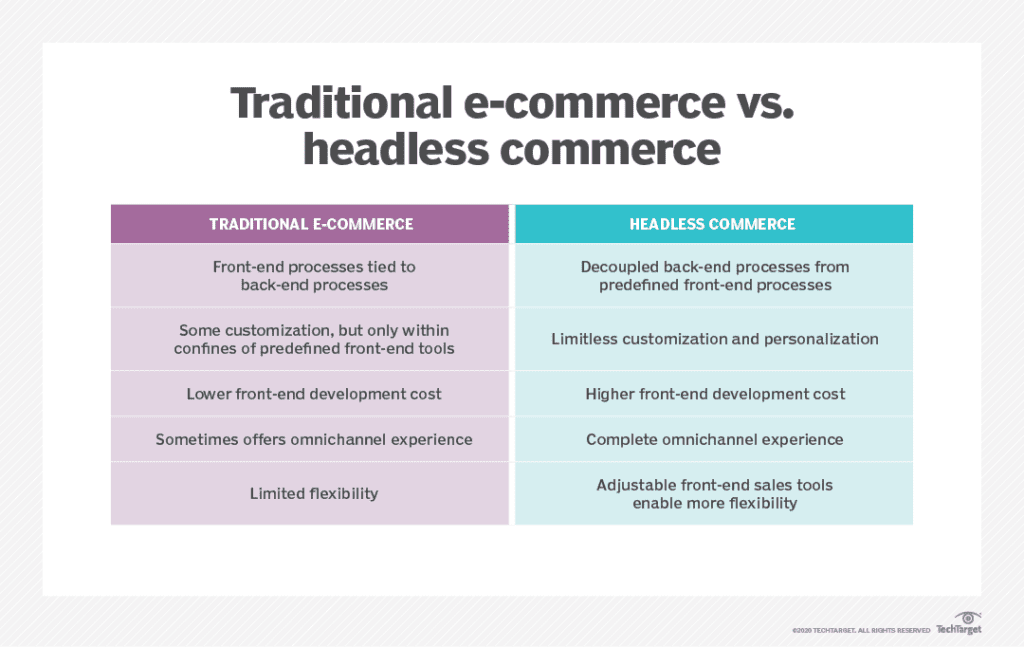 It's a strategy many retailers are using to accomplish a content-led online store. With the rising popularity of eCommerce and the fierce competition of customer acquisition online, headless commerce is a way of enhancing the digital experience by blending content and commerce. When half of mobile shoppers spend less than 3 minutes on an ecommerce site, you need to have something with the flexibility to be creative if you want to catch consumers' attention.
So, why Headless, and why now? Headless commerce opens up a world of possibilities for brands that are looking for content-led strategies, and there are really no limitations to the customizations in the digital eCommerce space. Recent times have been an example of what happens when you don't have the ability to adapt quickly to change. If the preferences of your customer base change overnight, only a headless commerce platform is flexible enough to change with them.
Headless Commerce vs. Traditional Ecommerce
*         *         *
Here are a few great articles that go more in-depth on headless commerce and its benefits:
The Power of Social Media for Your Business as a Sales Channel
Pinterest
If you're looking for a place of inspiration and ideas, Pinterest just can't be beaten. With their active user base growing 26% last year to 335 million, it's an audience your business should not be ignoring. Especially considering that 89% of pinners are using the platform to plan out purchases and research products. Pinterest is not only a great way to showcase your products or brand to millions of users, but it also provides analytics to track which pins and boards are performing best and even has a feature to connect to your website, making images on your site pinnable, which can increase your reach dramatically.
Once you have a business account set up and branded, your target audience is chosen, and your website claimed and verified, you're ready to start selling. Here are some helpful tips to keep in mind when preparing to sell on Pinterest:
Create stunning visuals - Pinterest is a visual platform so make sure your photos and graphics are high quality and sized properly.
Focus on Pinterest SEO - Pinterest is a visual search engine with its own SEO rules and algorithms, so focus on industry keywords and use them strategically in your titles and descriptions.
Use Rich Pins - They extract extra data from your website to display with the normal pin info, pulling price, product descriptions and even stock availability to be displayed within Pinterest.
Use promoted Pins - Don't rely on SEO alone. Promoting Pins pushes them to the top and can be anything from a lead magnet, blog post to a product.
Facebook
Facebook is the juggernaut of social media. Everyone and their mother is using it. The user-base is expected to hit 1.69 billion in 2020, so it should be no surprise that it's one of the hottest places to sell on social media. With an incredibly diverse demographic and an exhaustive suite of options, Facebook has nearly endless options to help grow your business and establish your brand in the marketplace. Here are a few tips to get you started:
Set goals - Always the first step in marketing strategy, and Facebook gives you options, such as: increase brand awareness, increase engagement, and increase conversions (sales and lead generation).
Know your audience - You can always go for broad appeal, and it can be a great way to start to see what actually works, but it's generally wise to segment your audiences and narrow down your focus since it generates higher quality leads.
Engage proactively with your audience - Don't just post and forget about it. Try to be a community for your audience. Respond to comments, generate discussions, and share your knowledge.
Determine your ad strategy - Create a spreadsheet and document your core metrics: click-through rate, impressions, cost to acquire. Each metric will provide unique insights into what you want to achieve with your ad.
Instagram
Instagram, with just over 1 billion users, has become known as the ideal fit for ecommerce, often used as the discovery stage of the sales funnel. 90% of Instagram users follow at least one business, and 83% discover new products and services on the platform. 78% say that they see brands on Instagram as popular, 77% as creative, 76% as entertaining, and 72% as committed to building community. As these stats show, Instagram presents a huge opportunity for brands and is only projected to grow even more. Compared to Facebook, ad spending on Instagram is 23% higher, according to an internal study. By the end of 2020, Instagram ad revenue is projected to be at 30% of the entire company's ad revenue.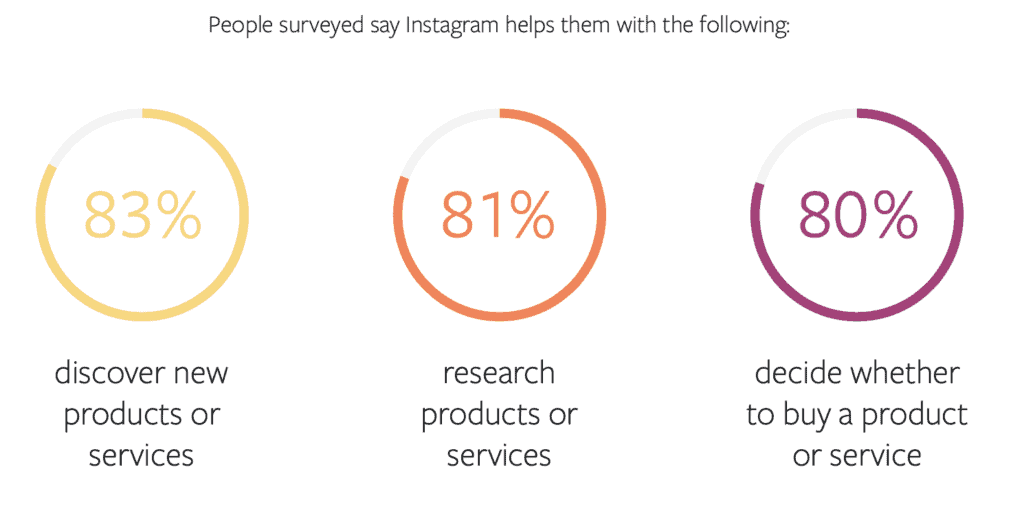 So how do you go about selling on Instagram? Surprise! It's all about the images. Product photos and promotions are a no-brainer, but it doesn't stop there. Here are a few more strategies that find success on the platform:
Using Instagram Stories and Carousels for ads - this feature offers a lot of flexibility and targeting options to reach customers.
Craft compelling captions - consider how you can show off your products while asking your followers a question, rather than simply posting offers and price points.
Post more than just products - memes and lifestyle posts inspire engagement and humanize your business. This also ties into why putting together a social media content calendar is so important, helping you strike that balance between promotional and non-promotional content.
User-generated content is invaluable and very popular - customer photos showing off products have the highest engagement rates and given how eager consumers are to share product photos, getting UGC often comes down to simply asking.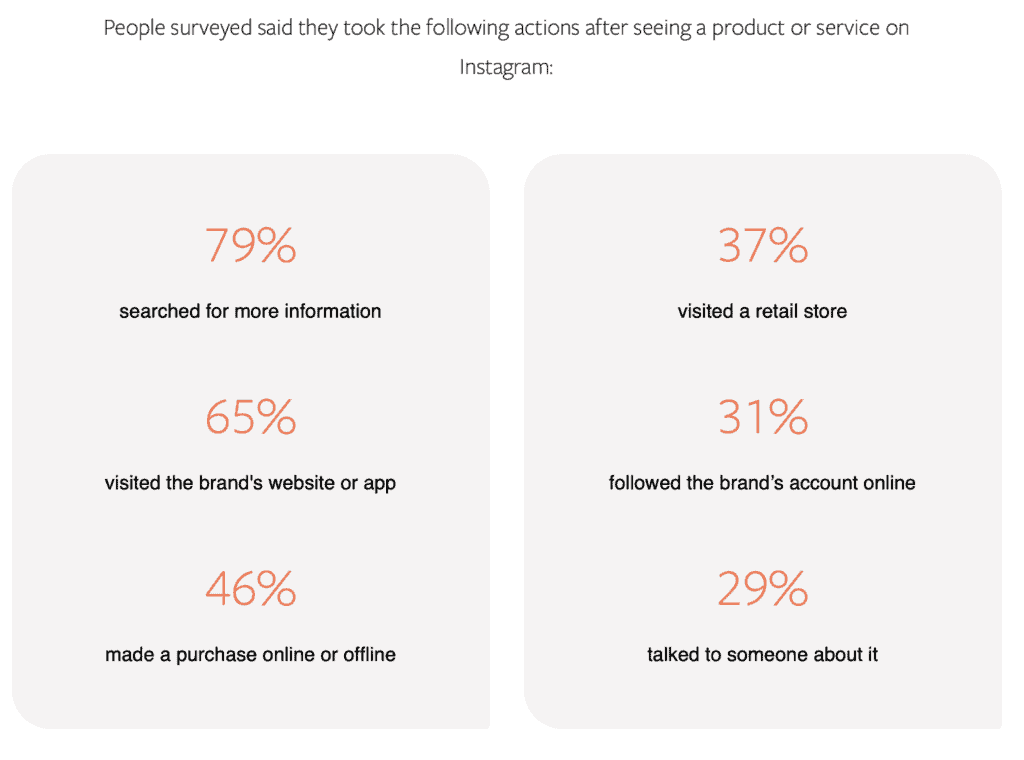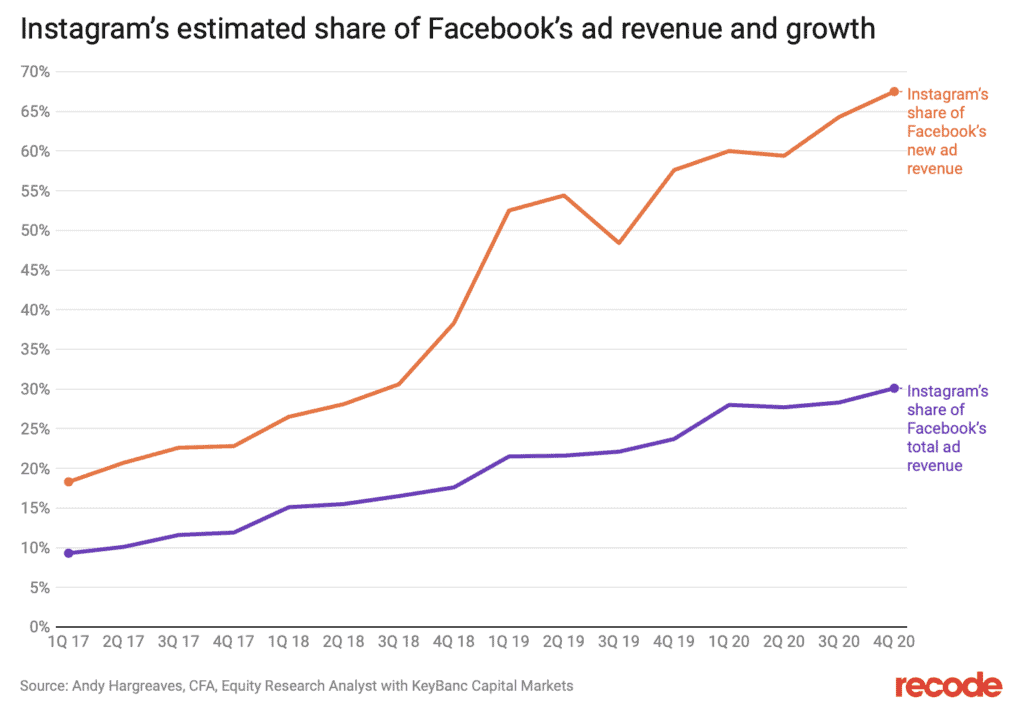 Here's some more resources for a deeper dive into social media selling: