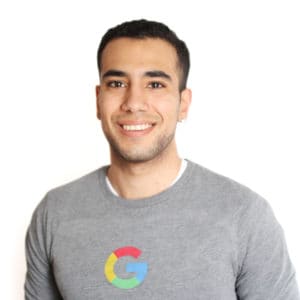 When life gives you lemons, throw them back and prove em' wrong.
Who Are You?
I'm a 20-year-old student attending the University of Waterloo for Global Business & Digital Arts.
Alexander at Work
Social Media Marketing. Advertisements. Digital Marketing Campaigns. Traffic Analytics. SEO. The Adobe Suite.
Alexander at Play
In no specific order:
You could probably find me at the gym.
You'll catch me finding the beauty in nature & portraits with my camera.
Then you will walk in on me editing the same picture for hours in Photoshop.
You can find me making beats over the new Travis Scott song.
And you can find me in any airport line where the destination says 20+ degrees.
What Does a Day in the Life of Alexander Look Like?
It all starts when the alarm shatters my creative space informing me of the start of a new day.
I usually start my morning with 1/5 coffees enjoyed while quickly catching up on my life and/or preparing for the day at hand.
I like to jot down some creative thoughts or ideas for artwork.
At work, it's simple – I learn from my team. I carry out my role as an Intern by applying practical theory in the workplace. I handle any content assigned to me with the primary focus in Digital Marketing for our clients.
After work, my daily routine is exercising for two hours at the gym followed by meal preparation (stay healthy kids).
Anytime after that, I spend my free time working on small projects alone and with friends such as clothing collaboration mock-ups, brand management, social media marketing, photography, & general business ventures.
What Attracted You to Your Program?
I come from a variety of different skills and interests always wondering what on earth I'd be 'good' at. When I was first introduced to my program, the first thing they mentioned to me was the fact that having multiple skills is a benefit to each student in this program. My main attraction to this program after hearing this was the ability to integrate so many different types of information and topics into a similar sequential flow. It was perfect, I could learn and apply my wide variety of skills to various working tasks of all shapes and sizes.
Your Favourite Thing About the University of Waterloo?
Personally, my favorite thing about the University of Waterloo is the level at which they prepare undergrad students for the real working world. The university does a fantastic job in the development of students careers and achieving the right steps towards each of everyone's future success.
Most Challenging Thing About Your Program?
Sometimes I debate with myself which area of focus is better for me to pursue than the other. With so many different varieties of courses and assignments, you lose focus on what your specialty is in this program. It's hard to keep the same mindset that you started with by the time you've done three years of everything, you go back and question your original interests and goals.
One Lesson You've Learned at University?
Things aren't always as they seem and the last thing to do is judge a book by its cover. People can be capable of ANYTHING they put their mind to, it just takes the right person.
One Item You Can't Live Without?
My Brain.
What is Your Dream Job Title?
Retired CEO.
What's One Thing from Your Bucket List That You Have Done or Want to Do?
I've always wanted to visit Asia, I've been to a lot of places around the world (over 35+ countries), Japan I'm coming for you next!