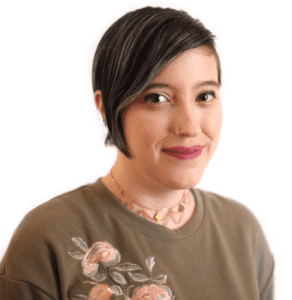 Don't judge a person until you've walked in their shoes.

Who Are You?
April at Work
Director of Client Success
April at Play
Gamer, Cosplayer, Comic Book Hoarder, Writer, Obsessed Nerd, Secret Otaku
What Does a Day in the Life of April Look Like?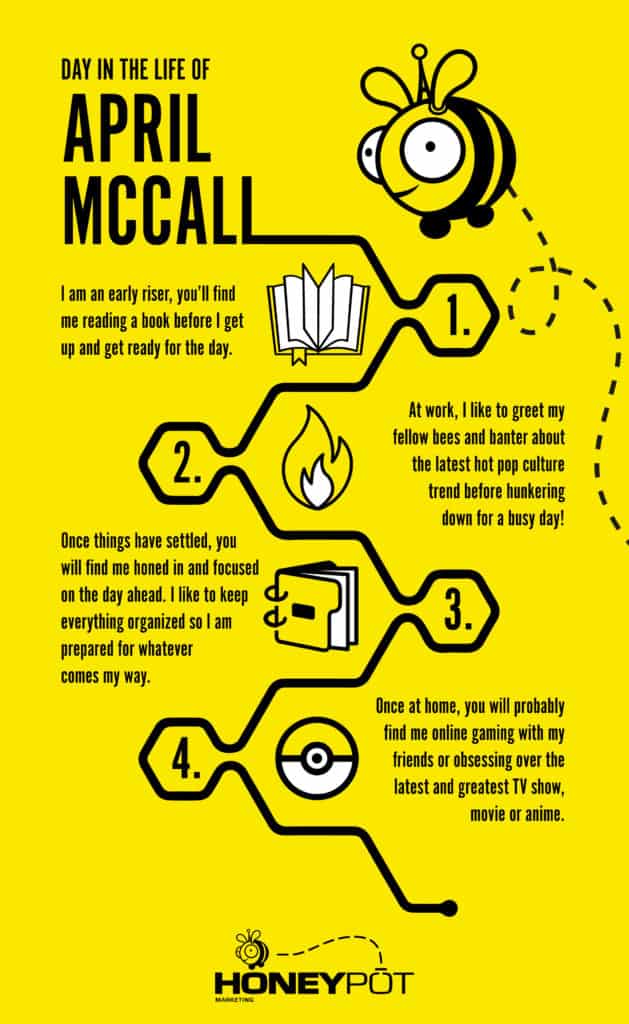 What Attracted You to Your Career?
I am a creative person. I love to read, write, and draw. Marketing is an art in every sense. It combines creativity and problem-solving, sprinkled with a little bit of a challenge; this means I'm never bored and always learning new things. I love that about marketing!
Best Thing About Your Job?
You're always learning, there's never a dull moment in our field, and it keeps you on your toes (in a good way, of course).
The Hive always has your back, which makes the challenge fun. I love the Honeypot team, they support each other, and it's one of my favourite things about this job.
Most Challenging Thing About Your Job?
It's a fast-paced environment. You have to be highly organized to successfully lead a team. But, as mentioned, I love a good challenge!
One Lesson You've Learned on the Job?
Keep organized and level headed, this is my number one rule. Anything is possible with excellent organization and time management skills.
One Item You Can't Live Without?
My Nintendo Switch -- I mean, after a hard day's work, it's a welcomed break.
What Tool Do You Find Most Useful at Work?
My Google Calendar, this seems simple, but it's the primary way I keep myself organized. I time-block each section of my calendar to ensure I am on top of everything and ready to go.
What's One Thing from Your Bucket List That You Have Done or Want to Do?
I visited Japan this year. It had been on my bucket list for a long time. I would love to go again!