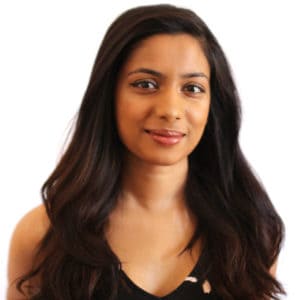 "Whether you win or lose, looking back and learning from your experience is a part of life."
Who Are You?
Neera at Work
Digital Marketing Specialist.
Neera at Play
Gym-Goer, Travel Junkie, & Redditor.
What Does a Day in the Life of Neera Shanker Look Like?
Wake up and read Reddit

Plan out what tasks I need to complete today and get them

done

Go to the gym/play badminton with friends

Eat dinner and watch some Netflix/Crunchyroll

Read Reddit, go to bed
What Attracted You to Your Career?
After taking some marketing courses at school, I figured that it'd be more effective to apply my skills and learn more about marketing in the real world.
So I did a 7-week internship in Argentina for an NGO and learned so much. But my curiosity kept growing; I wanted to find more effective ways to market a product/service, specifically in the start-up industry.
That innate curiosity is what drew me to my career in marketing.
Best Thing About Your Job?
Hands down, my team.
It's great to be able to work with amazing and intelligent individuals, who also know how to have fun.
Most Challenging Thing About Your Job?
Learning how to implement new tools on the go.
But challenges are fun, especially when I overcome them.
One Lesson You've Learned on the Job?
It's okay to ask for help, it'll make things go faster and you might even see something in a new light.
One Item You Can't Live Without?
Either my phone or Sriracha sauce.
What Tool Do You Find Most Useful at Work?
Google Tools, they make my rather disorganized life so much more organized.
What's One Thing from Your Bucket List That You Have Done, or Want to Do?
One thing that I've done was (attempting) to drive stick-shift. It was terrible, but worth it.
Something that I want to do is visit Tokyo.
Get to know Neera a little better on
LinkedIn.