The Unstoppable Power of Brands And Influencers: Two Heads Are Better Than One
---
Podcast: Play in new window | Download
Subscribe Today Google Podcasts | Stitcher | RSS
Two heads are better than one, they always say. OK, I'm suddenly getting Fallout vibes of two-headed Brahmin in a post-apocalypse landscape, but that's not at all what I meant. No, we're talking real-world collaborations here. Brand and influencer collaboration, when done right, can be magic in a bottle for your brand.
Perhaps this is why influencers are such a hot topic in digital marketing these days.
They have an established following that they know how to engage with, and they have their finger on the pulse of the biggest trends.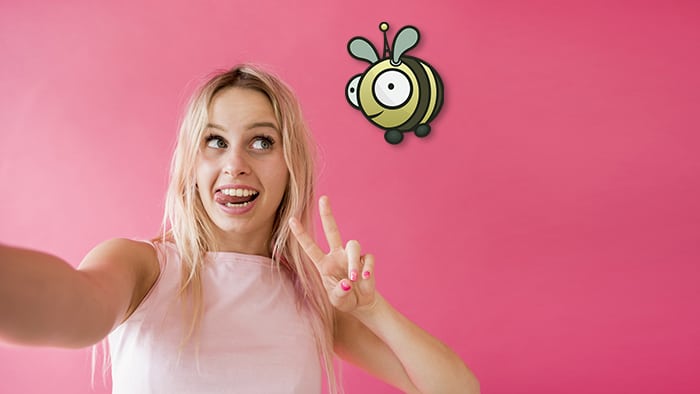 In this week's episode, Dan, Stacey, and Miguel will be diving into some of the best tactics and rules for working with influencers and other brands for collaborative marketing campaigns. Join the bees as they discuss how you can leverage the awesome power of influencers to help build your brand.
Be sure to ask the Bees any questions you might have about working with influencers, how to work around roadblocks, and how they keep their team morale at an all-time high in these difficult times!
Check out the video or podcast above.
Subscribe to our weekly live stream on Facebook, or take it on the go with a podcast on your choice of platforms. Keep up-to-date on news, trends, and tips in the world of digital marketing and join in on the conversation.
It's the end of the day - grab a beer, throw on your headphones, and tune in with us Live.
Happy Friday!
What's New?
The world of influencers is somewhat like the wild west of advertising. It has huge potential, and most businesses tapping into this goldmine don't really know what they're doing.
As marketers, we are throwing our crazy ideas at the walls to see what sticks, and sometimes we do get brilliance. Sometimes we get a mess of spaghetti.
Celebrity endorsements have been around for as long as there have been celebrities, but influencer marketing takes the concept to new places, with a host of possibilities that go far beyond what celebrity endorsement has done in the past.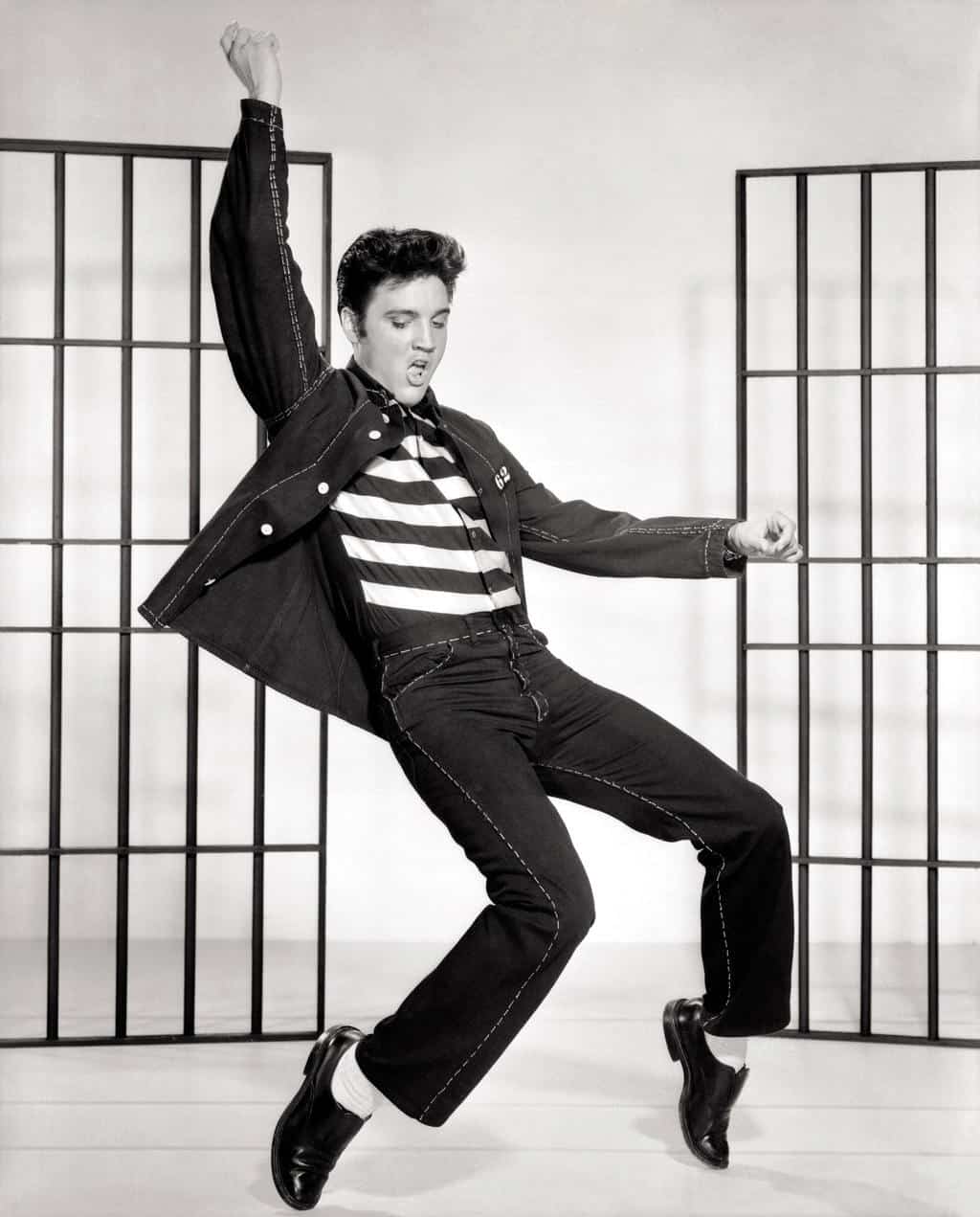 70% of teenage YouTube subscribers trust influencer opinions over traditional celebrities.
49% of consumers depend on influencer recommendations.
On average, businesses generate $5.20 for every $1 invested in influencer marketing.
89% of marketers say that ROI from influencer marketing is comparable to or better than other marketing channels.
What's Working?
As fun as it might be, you don't want to start throwing your spaghetti at the wall here. Just eat it and give your brain some food energy for the next steps.
So, where do you start with influencer marketing? I really need to come up with something better than "let's start at the beginning", but not today. We really should just start at the beginning.
First of all, what are the benefits of collaborating with an influencer? Let's take a quick look at how they can help:
Reach a bigger audience
Build trust for your brand
Grow your social following
Increase site traffic
Get more leads
Drive sales
Build strong relationships
The first thing you want to do before you make any decisions or reach out to someone - put on your favourite detective hat and INVESTIGATE.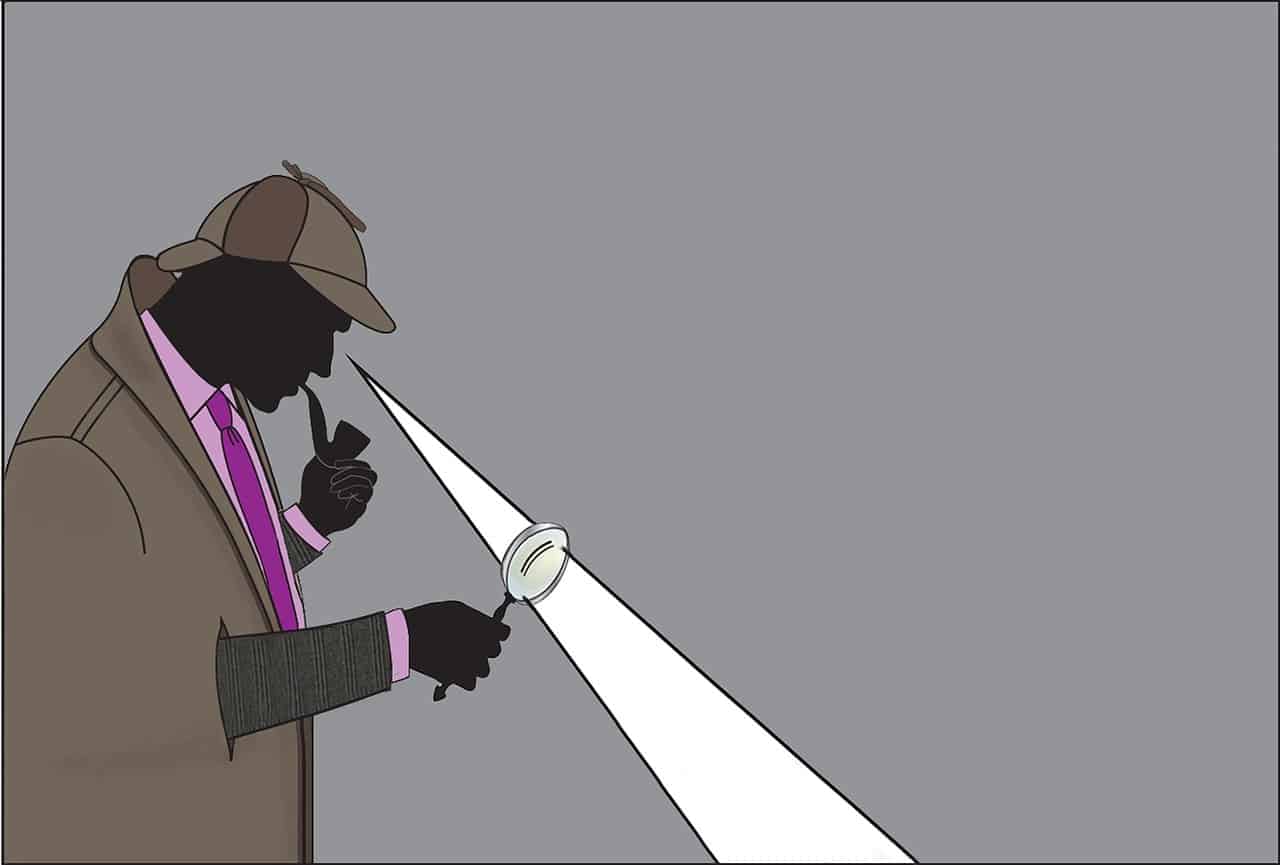 There are more than 500,000 active influencers on Instagram alone - and then there's YouTube. So you have plenty of options to consider, which can be a blessing and a curse.
You don't want to get lost in the weeds trying to sift through every influencer on the interwebs. You want to focus. Narrow down your search.
You don't want to pick an influencer simply because they have a large following. They all do, to a degree - that's why they're called influencers. You want to find someone who aligns with your product and brand.
Some things to consider when choosing the right influencer to work with:
Set your campaign's objectives before you reach out to someone.
Keep an eye out for sponsorship saturation.
Find someone who's producing content with a look and feel that complements your own.
Find influencers that are a similar size to you.
A good engagement rate is a good indication of trust and a loyal following.
Know who you're trying to reach, and look for influencers with a similar audience.
Consider the three Rs of influence - Relevance, Reach, Resonance.
Pick influencers with a consistent look, feel, tone, and values.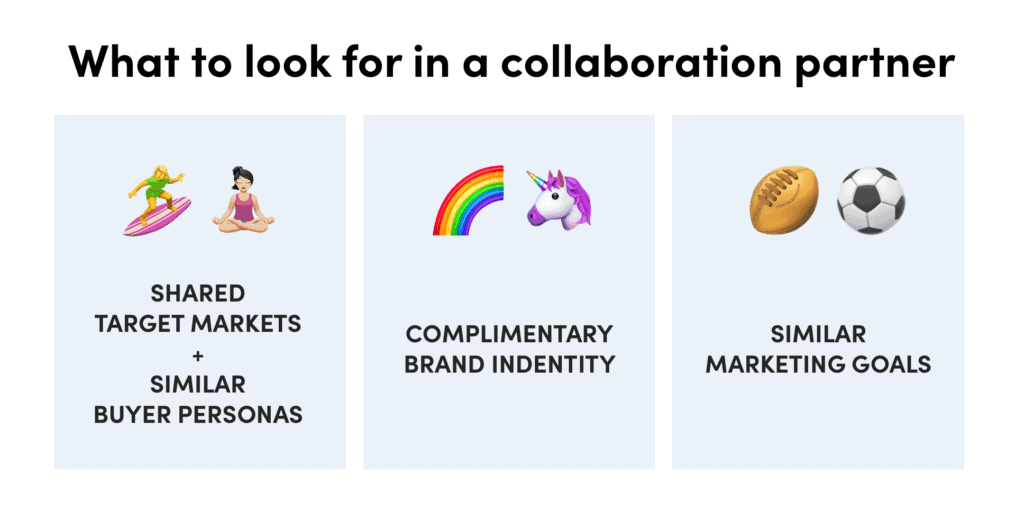 Choosing the wrong influencer can feel like throwing money into a vacuous pit. Many businesses make the mistake of thinking that an influencer with millions of followers will guarantee success.
However, what if their posts have very little engagement on them? What good is a huge following that isn't at all engaged with your content?
An influencer with less than 5000 followers and high engagement on their posts is far more valuable to any brand than one with a million followers and minimal engagement.
And where do you find influencers? Whether it's in gaming, beauty, or whatever industry you're in, you can explore tags relevant to your business, or use an influencer marketing platform like FameBit, BuzzSumo, Upfluence, or Izea.

You can also use Google Advanced Search. For example, if you're looking for someone with a specific location, go into your search settings and specify a location. Then enter your relevant keyword(s) along with "site:instagram.com" so the results will only show relevant Instagram pages. This can be the perfect way for you to bring up some relevant profiles, which you can then research further.
Another great way to find relevant influencers is to simply ask your customers. Include a question in the checkout process that asks who their favourite influencers are - you could even offer a small discount or incentive as a thank you for participating.
Create polls on your social media.
Send out an email campaign with an offer and a CTA that asks your customers what influencers they follow.
When you have found some potential partners, don't immediately reach out. Before you send a pitch directly to them, focus on interacting with the influencer, and build a connection with them.
Establishing real connections with influencers will provide long-term benefits to your brand. Follow them, like their posts, comment on them, share them with your customers on your own social channels.
You can even try to set up an expert interview. People love to talk about themselves and what they do. Just remember - don't ask for a favor; offering a favor will be much more intriguing to potential collaborators.
Once you've established a connection, a direct message is a great place to start. If you can find an email address, try that too. But don't send a mass email or generic DM. Be real. Be personal. Use their name.
Some things you can offer an influencer include:
Money - this is the most common form of compensation, and most influencers will choose this.
Free product or discount - offering a free product or discount for a shout out can be a great way to build a relationship.
Commission - This one is a win-win, since you will both have "skin in the game", and really the best arrangement if you can work out a fair deal.
Creative freedom - 77% of influencers surveyed said creative freedom was the deciding factor when choosing to work with a brand.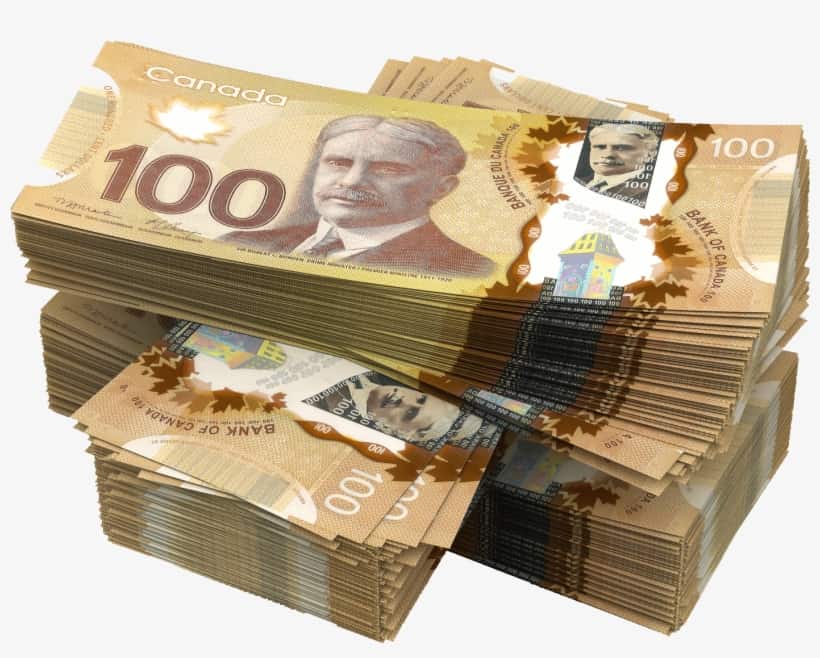 To give you an idea of what's possible with influencer collaborations, here are some different types of influencer campaigns you could run:
Gifting - giving influencers gifts in exchange for mentions, posts, etc.
Guest posting - getting an influencer to allow you to write for their blog.
Sponsored content - paying an influencer to share your content or create content that is tied to your brand.
Contests and giveaways - using contests as an incentive to get influencers to mention your brand or share your content.
Influencer takeover - letting an influencer take over your social media account for a set amount of time.
Affiliates - sharing affiliate codes with influencers so that they earn money each time someone that came through their funnel purchases from your brand.
Discount codes - allowing influencers to give discount codes for your offerings to their fans and followers.
Leverage UGC (User Generated Content) - Millennials believe that information received through UGC is 50% more trustworthy than from other media sources, including TV, newspapers, and magazines.
Brand ambassadors - partnering with an influencer who regularly promotes your brand in exchange for discounts and perks from your brand.
Use Campaign-Specific Hashtags - ask the influencer to use your specific hashtags in their posts to help improve your reach. Even better, ask multiple influencers and get them to post with campaign-specific hashtags on the same day, so that people see your content coming from many trusted sources at the same time.
Remember to keep an open mind towards new ideas, and to trust on influencer's judgments. They became an influencer for a reason, and have a proven track record of knowing how to sell to their audience. They do it every day. Be willing to give up some creative control.
It's also important to note that you should be aiming for long term relationships. One-off posts will rarely get the attention you're hoping for. This is social media we're talking about. A one-off post essentially disappears after about 36 hours.
Here are some more resources to check out:
Collaborating With Other Brands
Much like collaborating with influencers, brand collaboration has many benefits and opportunities for long term relationships and innovation, as well as increasing reach and brand awareness for both parties.
a Business Insider report found that mid-sized businesses that collaborated on joint initiatives were better off than those that didn't and that more collaborative businesses had much greater revenue growth than less collaborative businesses.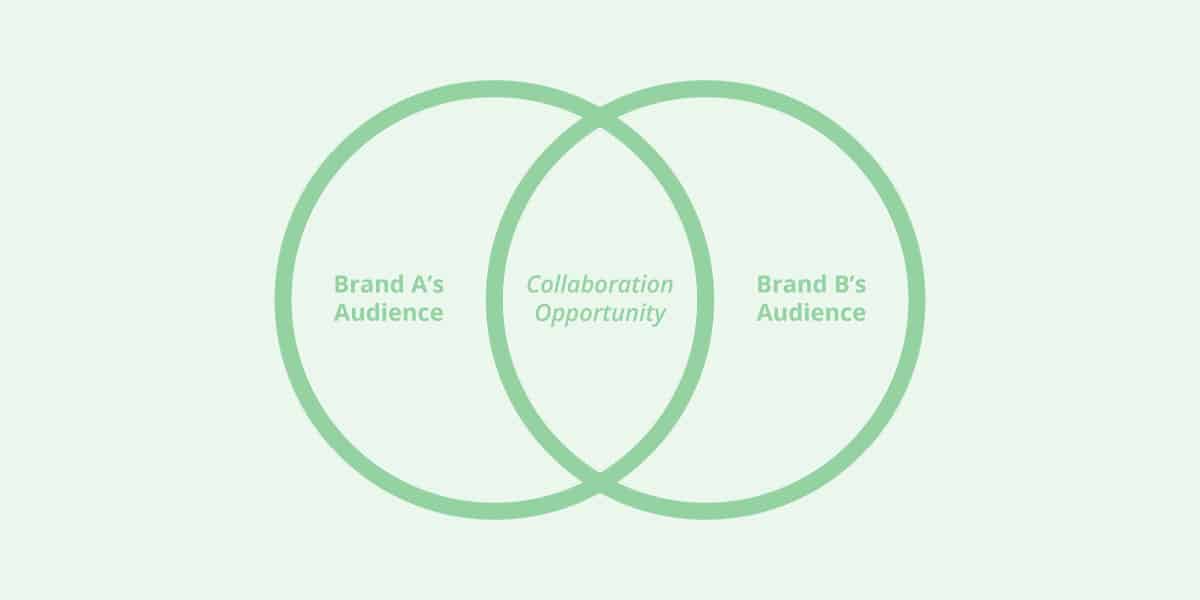 Here are some points you'll want to consider when looking to collaborate with another brand:
Like-mindedness - the pairing between your two brands should make sense to customers.
Complementary products - your products should work well together to create something unique, special, or better.
Similar target markets - what you are looking for here is the 10-15% of people who live in both camps.
Complementary marketing goals - be sure you can match-up your goals before entering into a partnership.
Sometimes a collaboration isn't necessarily about accessing new customers but showing your existing customers that you get them and understand what they want. It increases brand value and makes your fans even more dedicated.
Some very high profile brands have seen amazing success from collaborations. Lego is a big player in this area, with collabs with every pop culture phenomenon you can think of, such as Star Wars, Harry Potter, and Batman, just to name a few.
Here are a few more examples of high profile brand collabs:
These partnerships generated a massive amount of reach and awareness, and are all examples of brands spotting trends amongst existing customer bases and using collaborations to reinforce their brand with their customers.
But it's not just big brands that can take advantage of collaborations. They can be incredibly beneficial for smaller businesses, as well.
Right here in Waterloo Region, we have a ton of examples of small businesses collaborating. We touched on this in our previous blog, Creative Digital Marketing Campaigns To Inspire.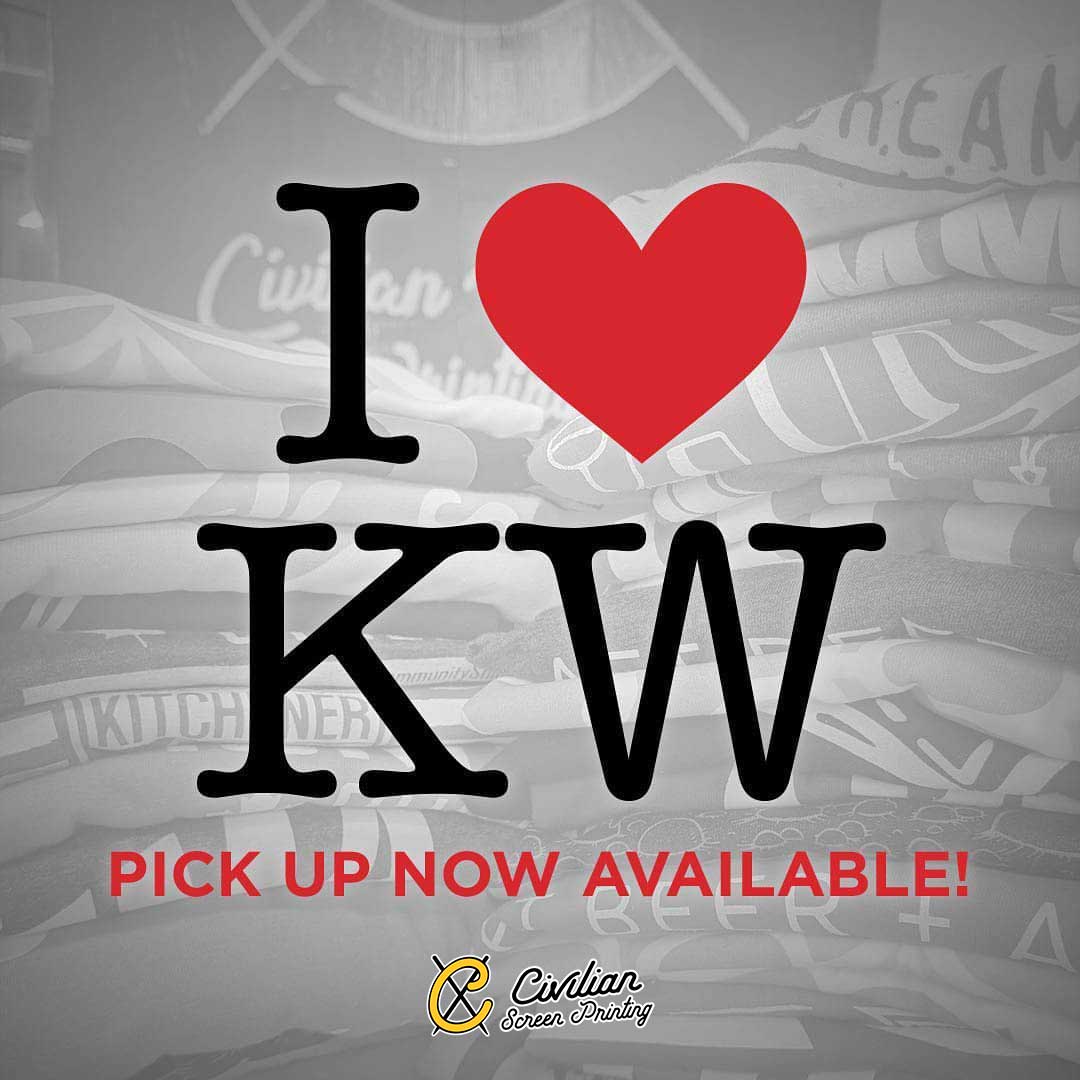 Civilian Screen Printing is a great example of local brand collaborations.
Launching an initiative to help local businesses during the height of COVID-19, they are printing branded shirts for local businesses and the proceeds from KW-Awesome go to keeping the businesses running and their staff employed.
Another great example is the local condiment king, the one and only Phlippens.
"I always thought it was a good idea for a bunch of us to team up," Phippen said. "I said if we're just in KW and we can get the top brands that are moving and shaking in town, with the support that we get, if you're doing something right, the city will stand behind you."
Kris Phippen spearheaded the project and within 48 hours of launching the Phlippen Family Box, he had 30,000 hits on his website. He recruited local businesses like Lady Glaze Doughnuts, Four All Ice Cream, Millbank Cheese, and Smile Tiger Coffee to join the cause.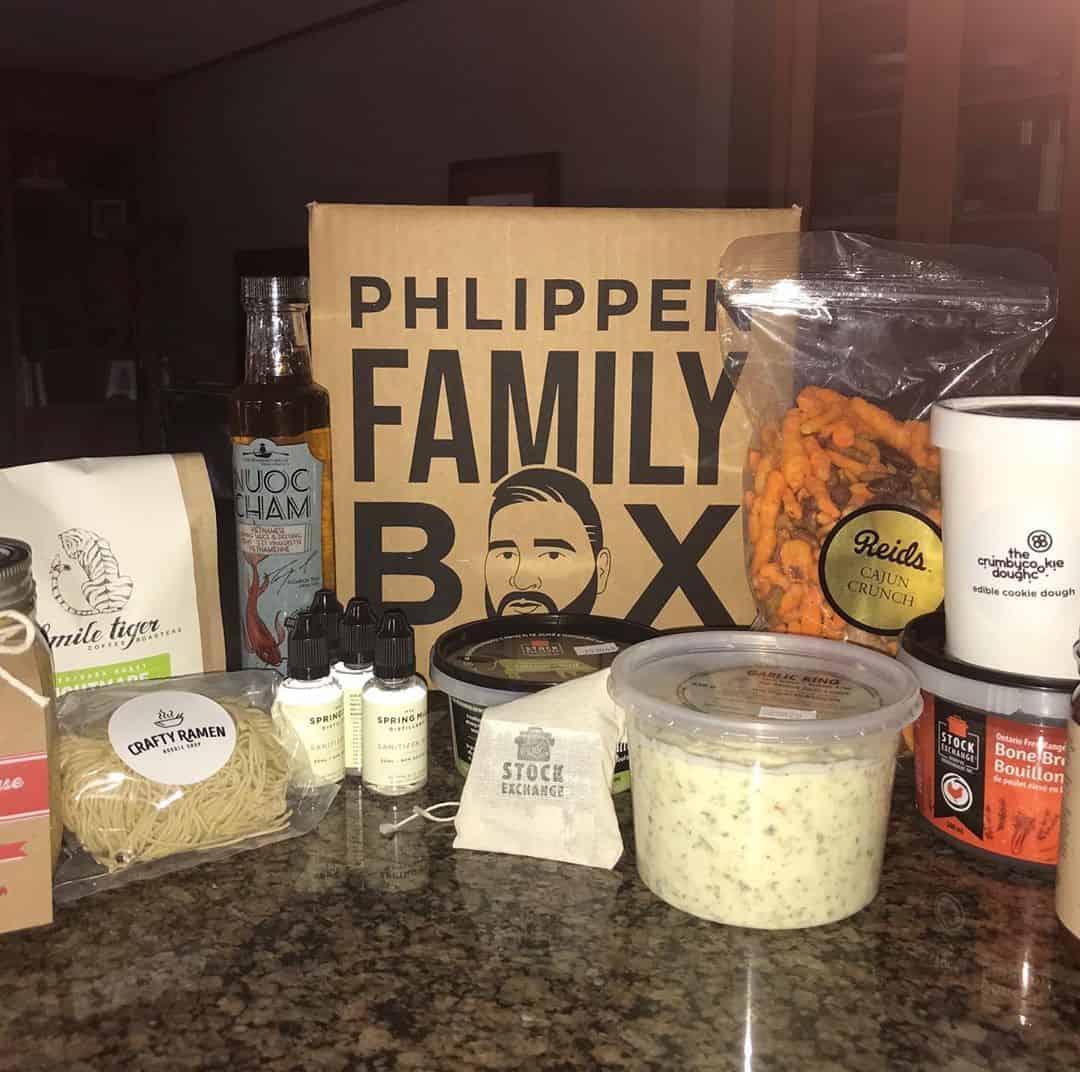 These people are all examples of influencers in their community.
Being an influencer doesn't always mean you're an Instagram star with a million followers. It simply means that you have people and friends who follow you and trust your opinion. We're all influencers, in our own way.
The point here is that brand collaborations can not only be incredibly successful for all parties, they also bring communities and like-minded people together.
That's just awesome to see, especially in a time when it seems like the media is constantly trying to drive a wedge between people and divide us.
Perhaps this is why this strategy has proven to be so successful. It's a battle cry to stand together. It's an acknowledgment that we understand each other and have common goals.
The value in this can not be understated. This is what is resonating with people. So, maybe it's time for you to develop a new strategy and reach out to your neighbours and friends.
Teamwork makes the dream work, friends. Get out there and introduce your bad self to the world.
In closing, here are some more resources to help you in your journey and full your brain with goodness. If you have any questions or stories, feel free to share them in the comments below. Until next time.