Creative Digital Marketing Campaigns To Inspire Your Next Campaign
---
Podcast: Play in new window | Download
Subscribe Today Google Podcasts | RSS
Hi everyone, we've got a fun topic for you this week! The bees have found 5 creative marketing campaigns from local businesses in Waterloo Region that are killing it, and we're here to share them with you.
I know, crazy, right? Top 5 lists! Woot. Ahem. Ok, so maybe I love lists. Don't judge me.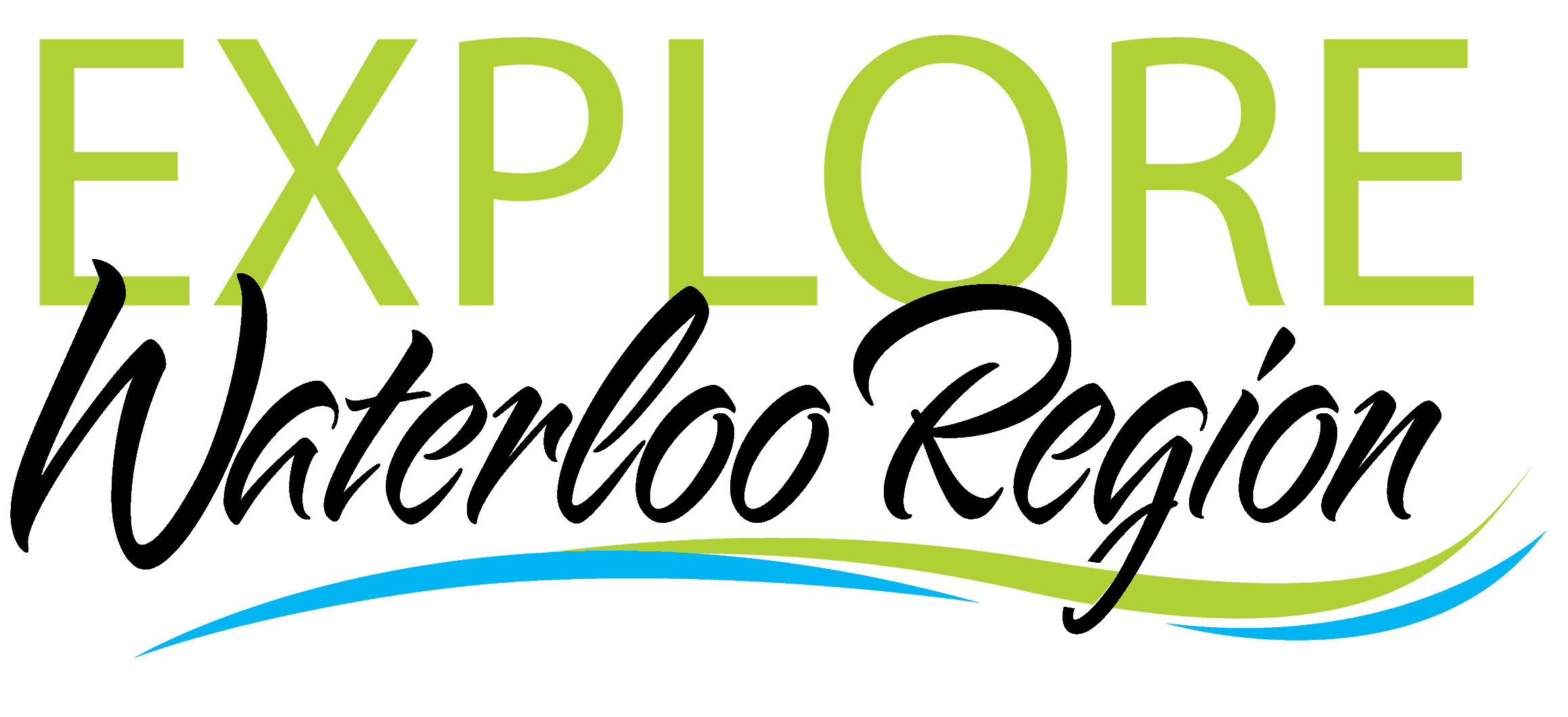 Check out the video or podcast above where Dan and the Bees discuss what these businesses are doing that's so cool. They take a look at what's working and even throw in some suggestions on how these awesome campaigns could possibly improve even more.
Subscribe to our weekly live stream on Facebook, or take it on the go with a podcast on your choice of platforms. Keep up-to-date on news, trends, and tips in the world of digital marketing and join in on the conversation.
What's New
The big news in the world of marketing this week is all about Facebook. Many major advertisers are pulling away from Facebook to protest the social networking giant's hands-off approach to misinformation and hate speech. Unilever and Verizon are among the many boycotting Facebook advertising as part of the #StopHateforProfit campaign organized by civil rights groups.
Another interesting development this week worth mentioning is another new change coming from Google, who recently announced that they will now auto-delete your location history after 18 months. Previously, auto-delete had to be activated by the user. That will no longer be the case going forward. If users are confident that their data will automatically disappear they may be more inclined to opt-in to Location History, and that, of course, will directly benefit Google and its advertisers.
*                              *                              *
Now, let's jump into that list of 5 creative marketing campaigns with an introduction to these awesome local businesses, and then we'll take a deep dive into each one and see what out-of-the-box thinking they've come up with.
Susan Parks and George Broughton founded All Thing Tea in 2006, driven by their passion for quality tea. With over 250 top quality loose leaf teas, as well as 40+ premium spices from around the world, take-out tea and exclusive tea-infused baked goods (including local tea-infused jellies), and a huge selection of medicinal herbs, they have established themselves as the premium place to get tea in the Waterloo Region.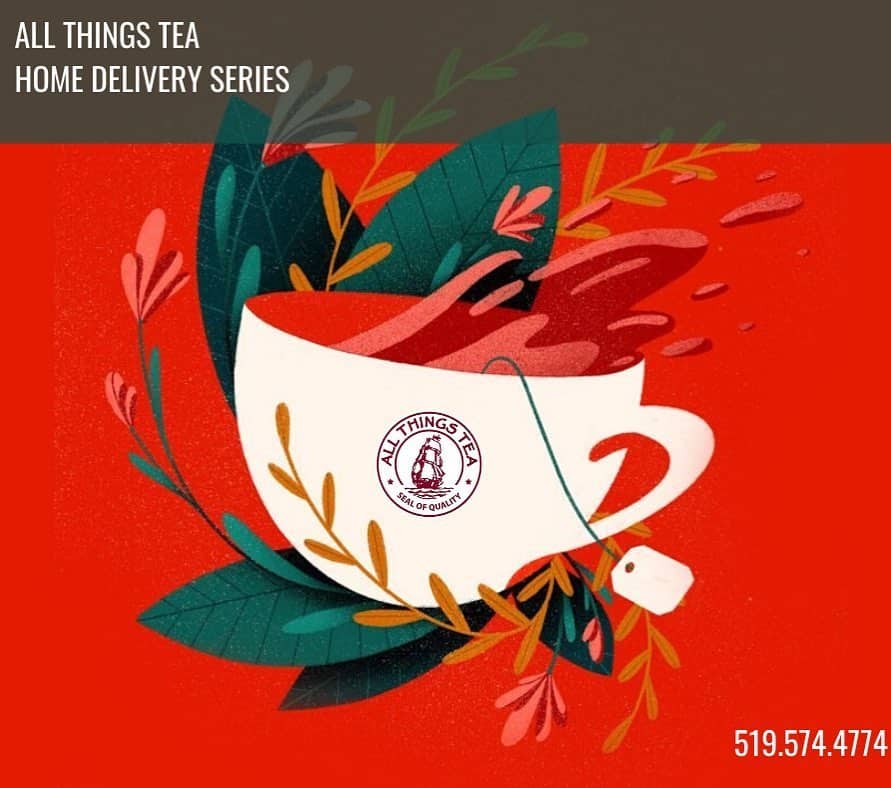 Ajoa Mintah, Founder and Chief Ice Cream Maker, created Four All with the dream of making handcrafted ice cream using all-natural, locally-sourced ingredients to provide "Ice Cream For the People." Four All Ice Cream is made with the best natural ingredients that are locally sourced. Everyone can experience a sweet treat, no matter one's dietary choices or restrictions. Through their partnerships with local farmers, producers & other small-batch manufacturers, they've created fresh and seasonal flavours that support local and showcase the best of Kitchener-Waterloo region.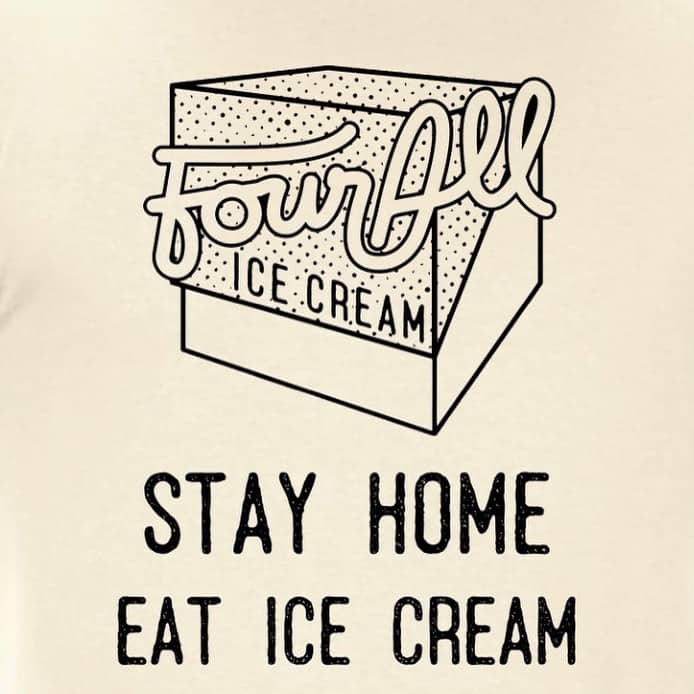 The owners were on their own zero-waste journey, and once they understood how inconvenient it was to shop zero-waste, they decided there was a need for a one-stop zero-waste grocery store. They opened the first zero-waste bulk store in Waterloo Region, offering package-free bulk foods from locally made vendors and sustainable alternatives to everyday items.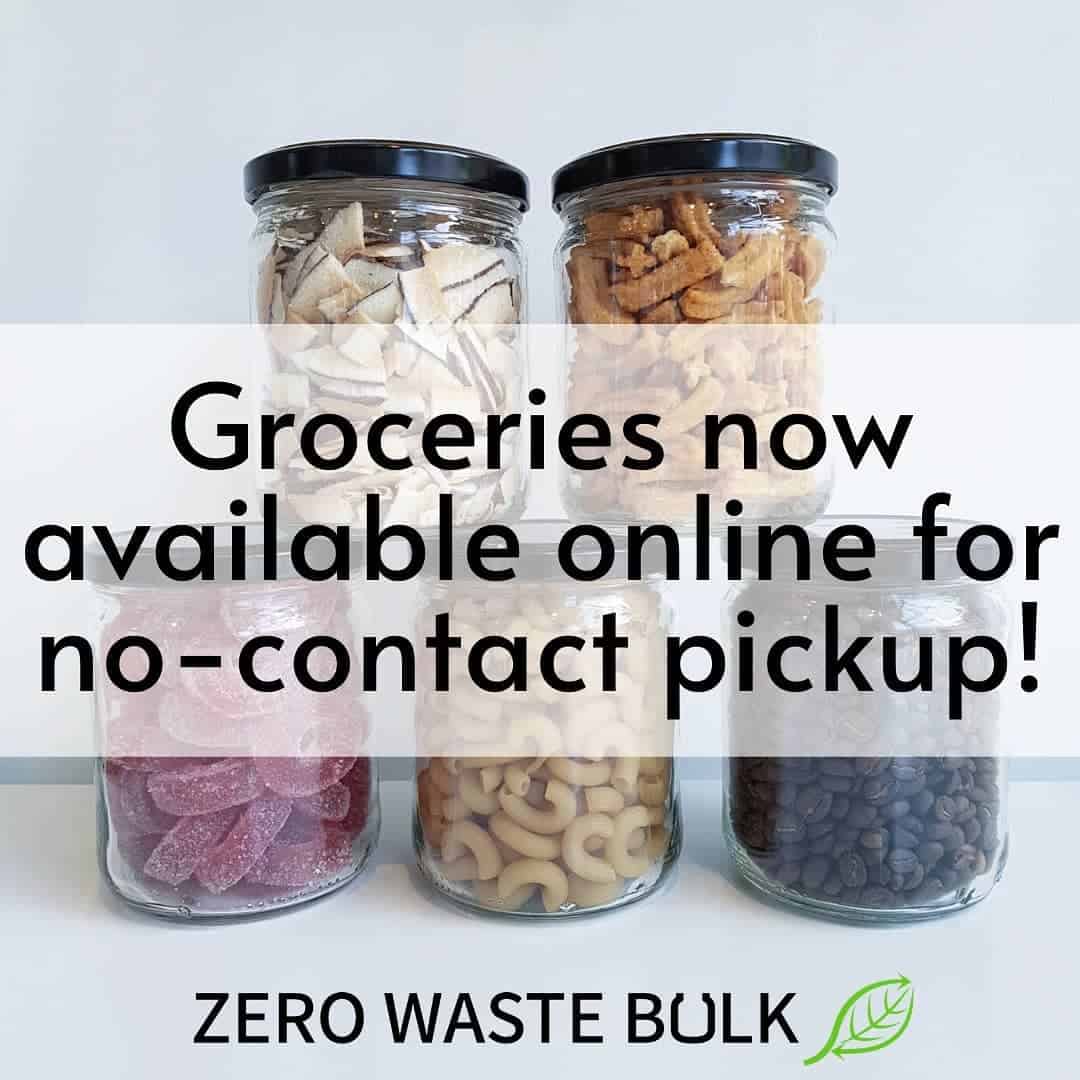 Dotsy's Entertainment Co. is an entertainment store located in St. Thomas, Ontario. The owner of the store is Dotsy, a clown. They specialize in children's entertainment, such as birthday parties, containing face painting and other fun activities. Dotsy's also has many party accessories for other celebrations like Graduation, Father's Day, Mother's Day, etc. Whenever you need to throw a party or are attending one, this is the place to go.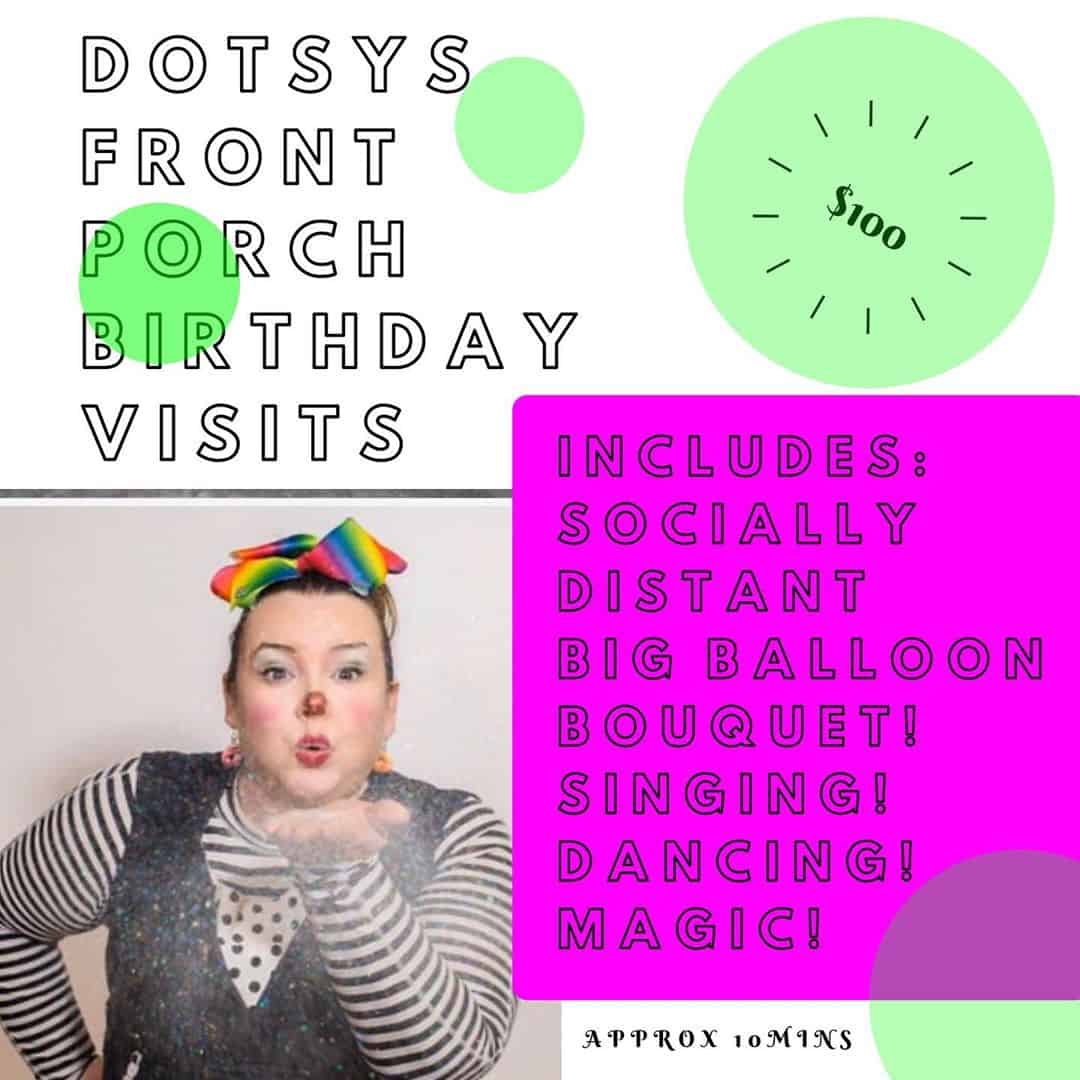 Since 1946, Berry Hill Limited has been serving customers through Mail Order and Retail Sales across Canada. From their roots as an incubator sales company to the present day, they have evolved into a well known source for many different and unique "Country Living Products." Their mission: "To provide our customers the best service and value possible, to treat our customers like friends and neighbors and build long term relationships that will stand the test of time, just like the products we sell."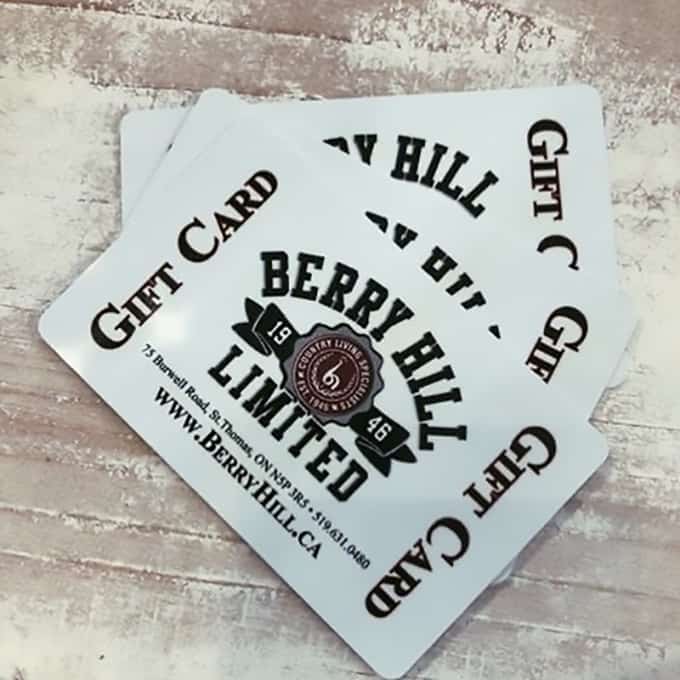 What's Working
So, what have these businesses been doing that's so awesome? Let's take a look at what they've been up to and break down all the good stuff.
They transitioned into a phone-order business complete with free home delivery, seven days a week, with a minimum $25 tea purchase to maintain business during the lockdown. Then, they partnered up with several other local businesses that they love, to offer their products as add-ons to the minimum $25 tea orders, or as part of themed kits.
There are scones and macarons from The Sconery
Chocolates from Ambrosia Corner Bakery
Smile Tiger coffee
Local honey, farm-fresh eggs
Even novels from author Lori Wolf-Heffner.
All Things Tea also partners with many local businesses, restaurants, and charities:
Local, unpasteurized honey from beekeepers Tom and Julia at Bee Quest Honey

Bean-to-bar chocolate from local chocolate-makers, Ambrosia Pastry Co.

Locally, ethically-roasted coffee beans from Contrabean

JLB (Janet Lynn's Bistro)

Casa Rugantino

Berlin Bicycle Café

Fork & Cork Grill

KW Humane Society

Stuffin Stockings

Ride for Dad

Nutrition for Learning

Sanguen Health Centre
Broughton's daily deliveries are farmers' market-meets-Amazon Prime.
Why was it successful?
The community loves to support local small businesses, and the spirit of cooperation and collaboration really resonated with the community. They embraced the idea that we're all in this together and developed a new business model that supports helping out your neighbours.
What are the opportunities?
Their social media presence is not strong and could use some improvement. They've done a great job getting the word out to the community through other local businesses and the local newspaper, but their social media does not get much attention and could use more consistent branding and more focus on the promotion of the other businesses they are partnered with.
More points of contact could also be helpful - currently only offering a phone number as the only point of contact.
Could optimize GMB with a description.
Stronger website, acting as a central hub for all their social media channels so that all channels are linked and easier to access.
Solid, consistent branding.
What's the takeaway?
Through innovation and a good understanding of the community and its consumers, All Things Tea was able to transition into a profitable business model that not only kept them open but also helped other local businesses survive and grow.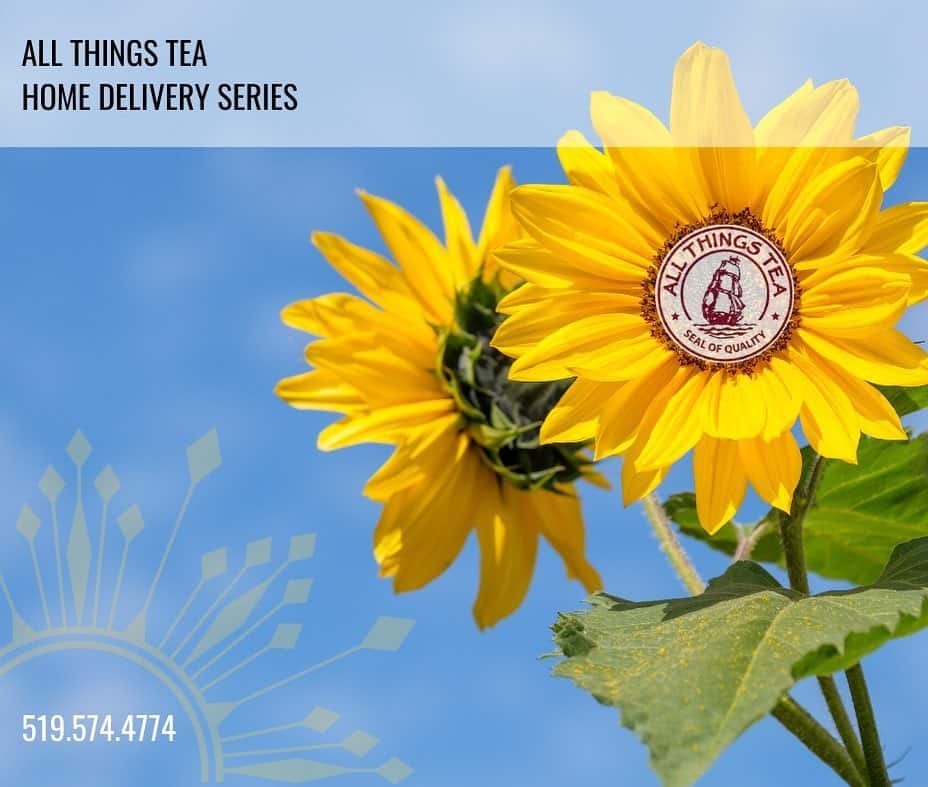 *                              *                              *
Besides serving local ingredients, what makes Four All unique is that they have a holistic approach to their marketing efforts.
They have indeed done their work in identifying what makes them unique and have supported this branding with a strong logo and brand guidelines.
The diversity in which a customer can learn more and taste Four All Ice Cream is strong, with customers having the choice of online delivery, curbside pick up, purchasing at other local retails, catered events, or even at local community festivals. If that weren't enough Four All would also donate ice cream for charity events.
Their social media presence is strong on Instagram with a fun feed that is both engaging and pleasing to look at. All the images are well produced and formatted correctly.
They truly understand how to use Instagram stories to connect with a broader audience, all while reinforcing the message "Ice Cream For The People."
They have also optimized their Facebook page by offering a quick way to purchase their product right at the top of the page. Reinforcing one's purchase choice is the 5-star rating they have, which is also displayed right beside their product offerings.
Four All has also utilized the power of Google My Business, making it easy for customers to see additional ratings, get directions, and also visit their eCommerce/Shopify website. 
Last but not least, they also have a presence on Twitter, which they have kept active and have used creative hashtags like #TacoTuesday to reach a wider audience with the taco ice cream.
Why was it successful?
Four All Ice Cream's marketing works because they have taken the time to understand how they could level up the brick and mortar store and reach a larger audience by utilizing a strong eCommerce and social media strategy.
They understand that all strong brands have a recognizable logo and design; they make it was for customers can taste and experience Four All Ice Cream. They even level up their game by being active in the community and offering swag to brand advocates.
What are the opportunities?
As strong as Four All Ice Cream marketing strategy is, there are some areas of opportunity they may want to consider.
They have a GMB account, but there is no phone number linked to the account or hours of operation. Adding these may be to their advantage since they have limited storefront hours available to customers.
While there have been some trending food bloggers that have done a spotlight on Four All Ice Cream, they may want to consider adding a YouTube channel, where they could produce content that would further reinforce the value add of Four All. Perhaps sharing of recipes, some of which they already do on Facebook?
Pinterest may also be another channel they would like to leverage. With many brands offering different ways to make delicious ice cream, this could be an area they showcased some of their allergy-free recipes.
They have a section on their website that asks customers to suggest a flavour idea. Why not run a contest with a small boost budget to increase leads and best of all flavour ideas?
Why not run a TikTok campaign? Since they serve a younger demographic this might be a fun way to increase their messaging.
What's the takeaway?
The key takeaway from Four All Ice Cream is branding. They have done their research and understand the importance of a strong brand image. Another key takeaway is understanding omnichannel marketing. Part of their success is not only their product but their strong marketing strategy that supports multiple channels. They understand that all consumers shop differently and that it's important to fish where the fish are.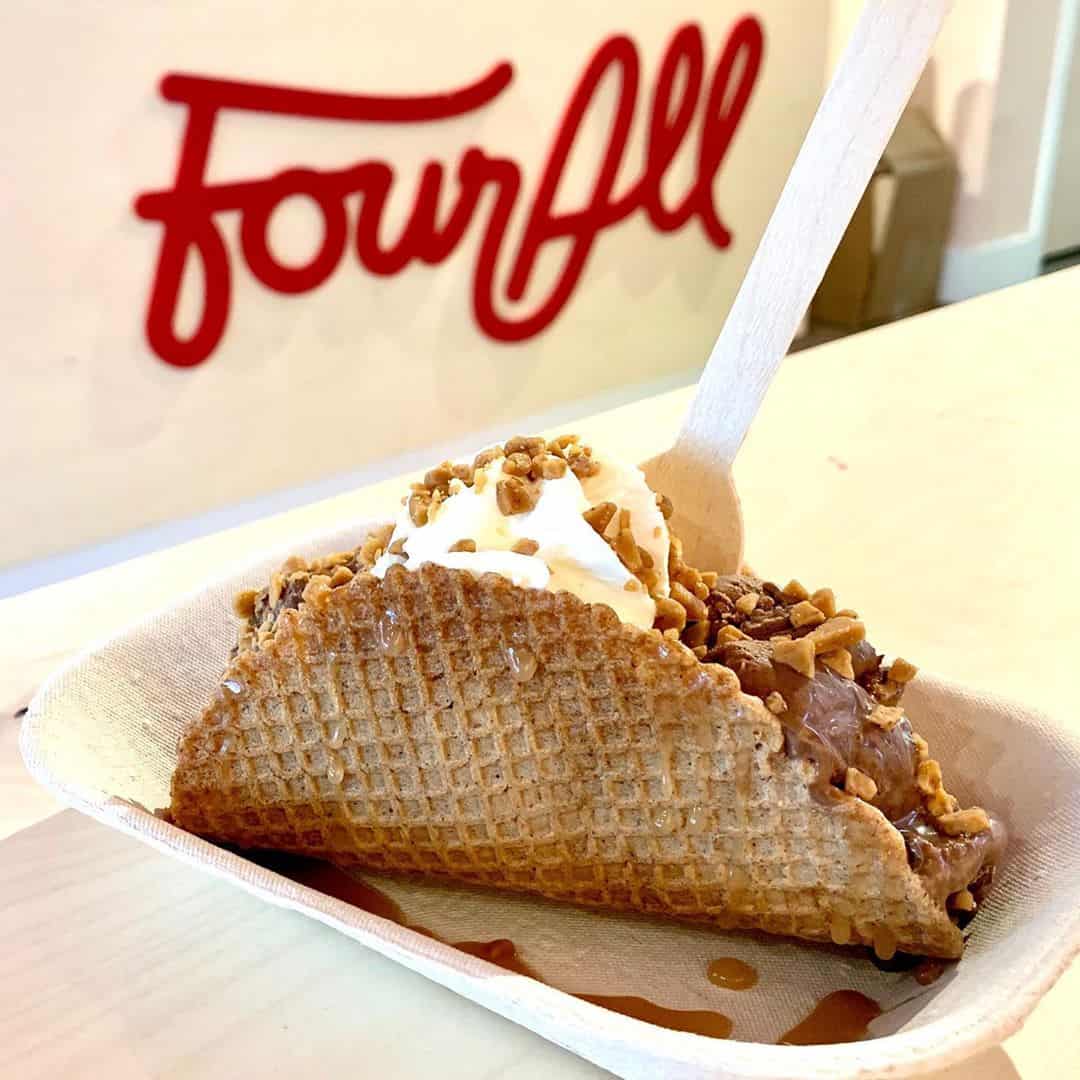 *                              *                              *
Besides being the first zero-waste bulk store in the Waterloo region, they have utilized the power behind social media to reach their audience. Especially with Instagram stories.
Every day they share unique zero-waste tips, product features, and recipes with their audience.
With the onset of COVID-19, they pivoted quite quickly to online ordering and curbside pickup. Providing regional support to those customers still trying to live a zero-waste lifestyle.
Why was it successful?
Zero Waste Bulk has only been open since the summer of 2019, and it has already grown an Instagram following of over 14,000 users. By understanding that what they are offering is not just a grocery store but rather support for a community dedicated to zero waste, they have been able to tap into supporting and nurturing a robust dedicated customer base.
What are the opportunities?
Zero Waste Bulk is on top of their Instagram game. However, there are ways they could make the experience for consumers more omnichannel.
They do have a GMB presence and are a response to reviews and customer questions. However, we would recommend beefing up the blog section of their website with additional zero waste lifestyle tips and then posting these on GMB.
Zero Waste offers a unique product and could set up a Pinterest account with direct links to the path to purchase on their website. Since Pinterest is where most consumers go for inspiration, they could easily target those aspiring to be zero waste advocates.
They have a strong voice in the community, and they could potentially amplify the zero waste message by creating a podcast/YouTube channel that could answer pressing questions for those considering this type of lifestyle.
Their Facebook page needs some optimization with the addition of Facebook shopping and customer reviews.
What's the takeaway?
By taking something the owners saw a need for and having a strong connection with the zero waste community in Waterloo Region, they have been able to create not only a new store but a way to support those looking to make the switch to a zero-waste lifestyle. Considering they have only been open for less than a year, they have been able to build a strong community on Instagram, especially with their utilization of Instagram stories. However, there are several different ways they can develop a more holistic message across several more channels, which they should consider as they grow.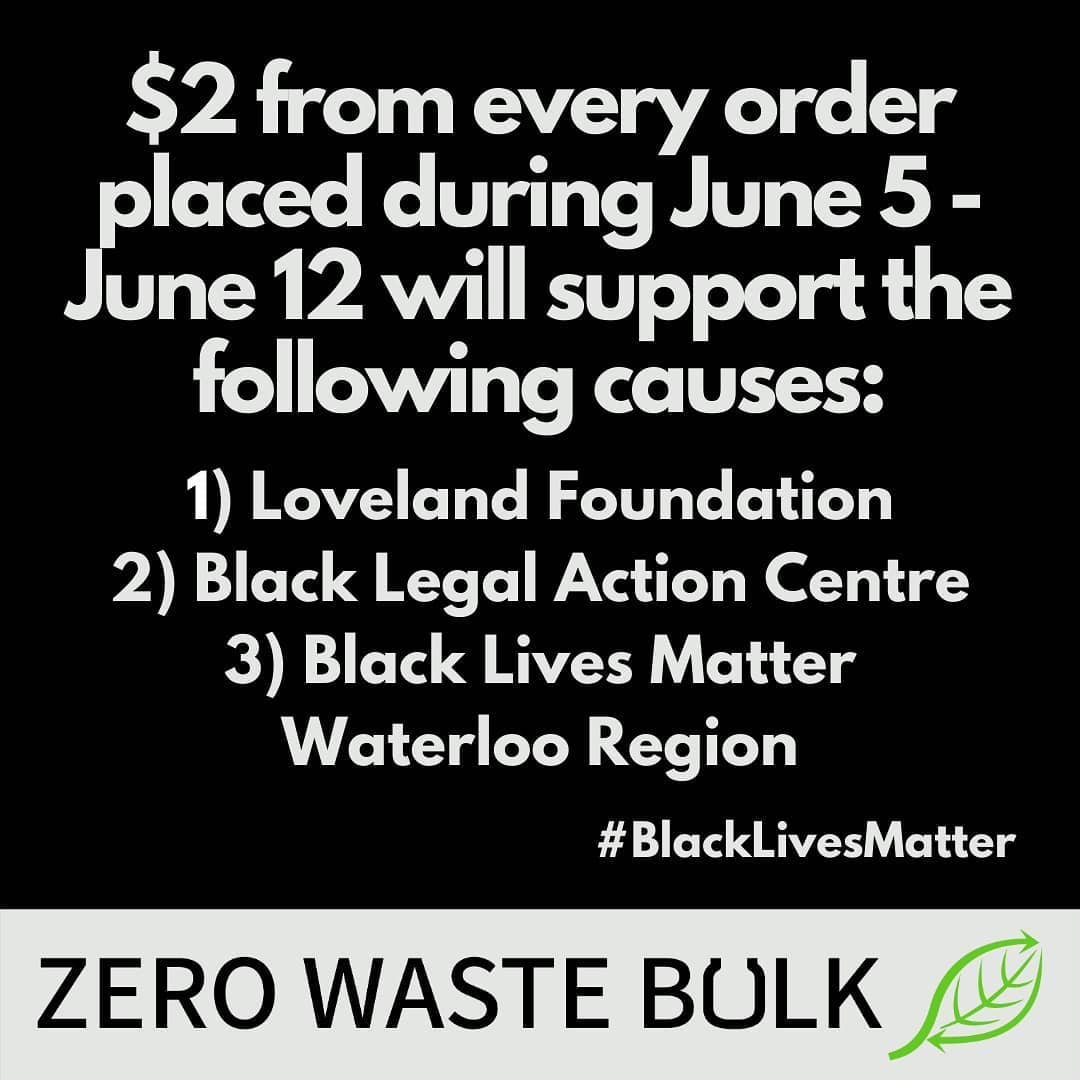 *                              *                              *
There isn't any kind of entertainment store like this in the area. All year round they provide constant entertainment, and they always keep it fun and professional. How many stores are run by a clown? I wouldn't say a lot, and that's what makes this so unique. The owner gets into character for whatever work she's doing and her staff is just as great.
Throughout this pandemic, Dotsy's has had an active social media presence on their Facebook and Instagram channels. They acknowledged the current issue and made arrangements to accommodate all their customers. They showcased their unique Quarantine Celebration Services that consisted of Yard Cards, Outdoor balloon Yard Art, Balloon Bouquets, and more!
Why was it successful?
Celebrations happen all-year-round, and many people would be missing out on huge milestones. Dotsy's knew that quarantine shouldn't hold anyone back from celebrating safely. They adapted to the situation with ease. They pinned a message to their Facebook account about their hours and that curbside pickup was happening and that they would continue to supply for their community.
Customers were in need of a pick me up now more than ever and Dotsy's provided that for not just the kids, but the adults, too. They stayed up-to-date on their social with great ways for people to celebrate birthdays and important milestones while social distancing and still have fun. Dotsy's also added some non-product related content, like jokes, to their social media presence, helping put smiles on faces.
Dotsy's also has a pinterest page. Not a lot of local businesses use that platform, and the unique customer-base on pinterest can help reel in new clientele.
What are the opportunities?
I believe that Dotsy's did an amazing job of adapting to the cultural shift. Something they could have improved on is promoting some more engagement with customers. This could be in the form of a contest. It could consist of asking people to paint a family member's face and to post it online with a hashtag. It could definitely draw more attention and give people something to keep their minds off things. The winner could win a prize package or a visit from Dotsy.
Dotsy's currently doesn't have a Google My Business and that would be a great place for them to improve on. They would be able to reach even more customers.
What's the takeaway?
Dotsy's is a reputable company that many people around the area are familiar with and get their party supplies from. When you're known around the community, you want to set a good example and let your customers know that you're still here and will do what you can to provide great services. Dotsy's understood what needed to be done, how they could continue to offer entertainment in a unique way and delivered.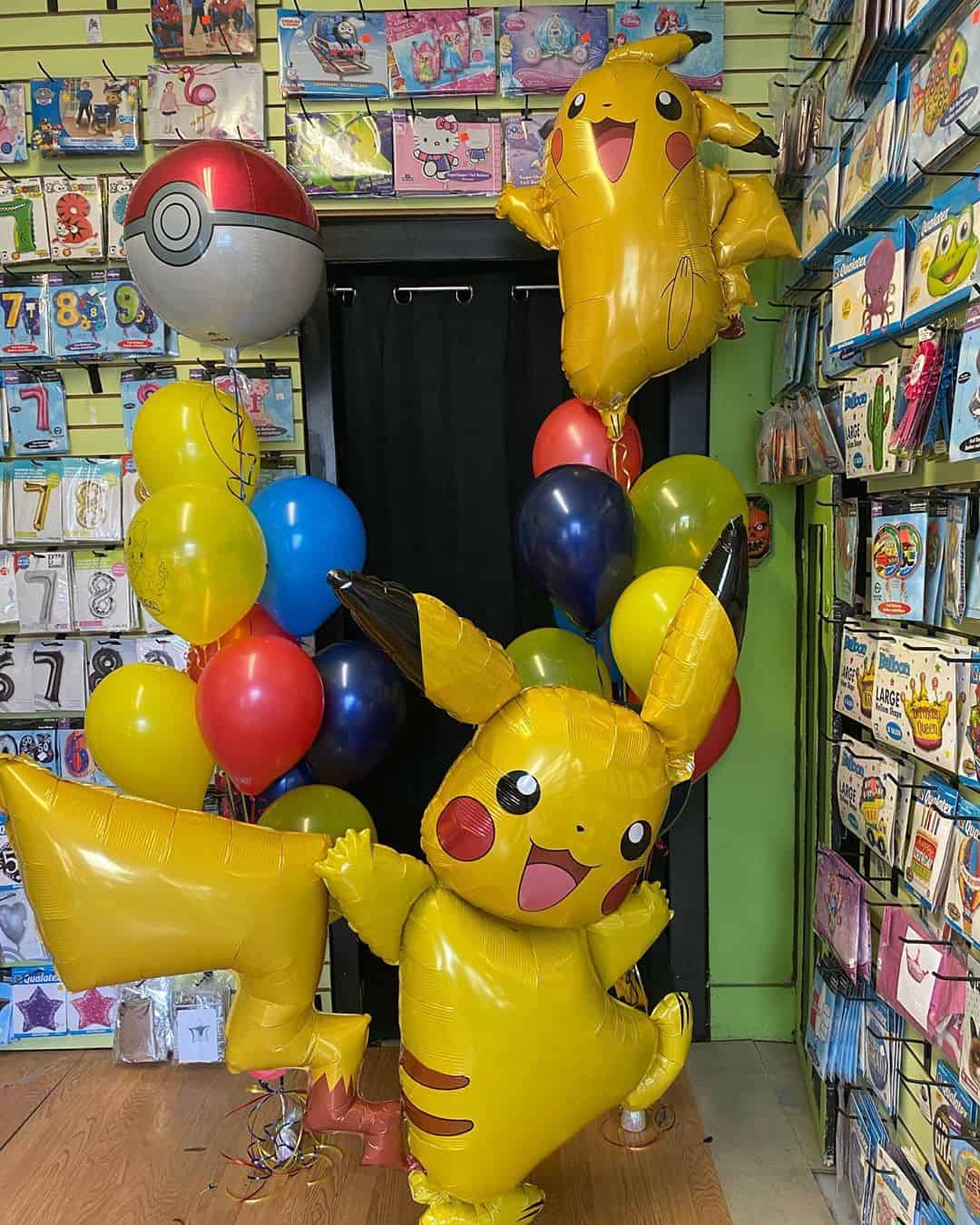 *                              *                              *
As a family-owned business for over 60 years, they hold family values high in their approach to customer service and sales. They would never sell anything that they wouldn't buy for themselves. This philosophy keeps their standards of both customer service and product quality at the highest levels.
Not only are they staying up-to-date on the latest trends and holidays, but they also keep a consistent social media presence on both Facebook and Instagram, making sure their customers know they are still there and ready to serve. The imagery that goes along with their posts is sophisticated and a great variation.
They even have a YouTube channel, which is a media that many local businesses shy away from.
Why was it successful?
They adapted to the change, by continuing their social presence and informing their customers that their needs could still be met even with quarantine. They provided updates to their store hours and enabled people to order online to still get their products. Barry Hill acknowledged there was an issue and made sure to accommodate.
They strategically posted on social by informing the public about the change and allowing them to settle down before forcing products. This time is a true test for many local businesses to see how they handle the pressures of a worldwide event and Barry Hill tackled it with respect for the community. Some of these include an update to their re-opening and safety guidelines for re-opening, showing that they are taking the issue seriously.
What are the opportunities?
Barry Hill handled the change very well, making sure to think of the needs of their customers first and not their products. There were likes on the post, but how engaging were they?
It's not always enough to showcase your products, add some more intrigue than just asking a question. Creating a fun contest or giveaway asking to share the post is something that can get more engagement with a post and reach new customers.
What's the takeaway?
Understand your customers and adapt to their needs. No matter how reputable you were beforehand, people will remember how your business treated its customers during the shutdown. Your customers' needs are always important, without them, you can't thrive. Take care of them, and they'll take care of you.