What to Do When the Facebook Algorithm Change Cuts 75% of Your Traffic, Part 1
---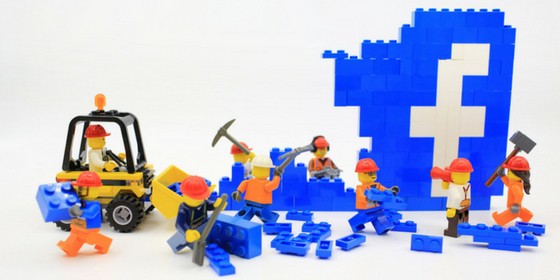 About a year ago, I was on the phone with Joe Speiser, the CEO of Little Things—a Facebook page with 22,000,000 followers. We were exploring a partnership with a client of ours, and he was happy to share his insights.
Now his company is gone.
The Facebook algorithm change in February destroyed sources of cheap traffic that content businesses like Joe's had come to expect. Little Things closed up shop in February, leaving the rest of the marketing world left to wonder how long they'd last.
This isn't new. The social network updates more frequently than you might think, creating a somewhat treacherous terrain for your marketing operations. You can take some steps to mitigate the effects of frequent changes, but the truth is that you're at the mercy of the platforms you're using.
Protect your marketing and your business against these disruptions with this strategy guide. We'll cover what you can do on Facebook directly to protect against rapid changes the next time Facebook changes its algorithm (and it will).
In Part 2, we'll explore the strategies you should follow to diversify your sources of traffic and lead generation outside of Facebook.
Algorithm changes don't mean that you should abandon Facebook—it's still the largest social network in the world, with 2 billion users (according to Mark Zuckerberg himself).
However, this does mean that you need to think about where your marketing dollars should go for the best long-term return on investment.
That's just good business.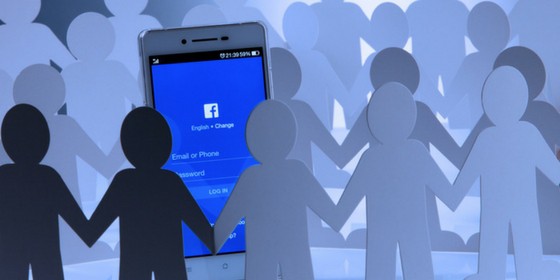 Start a Facebook Group to Improve Your Reach
First, start a Facebook group exclusively for your brand. 1 billion out of Facebook's 2 billion users belong to groups.
Here's why: Facebook doesn't push your posts to your audience automatically. In fact, you can expect anywhere from 2% to 25% of your audience to see your posts.
Why would a social media company limit itself? It's not a social media company; it's an advertising company that uses a social media platform.
Facebook, like most social media these days, is now a pay-to-play platform. You can't advertise in the New York Times for free, nor can you advertise on Facebook for free.
The Facebook algorithm changes from years past, limited the reach of posts from company pages drastically, requiring them to be "boosted" ever since. That's just a nice way of saying you need to put money behind posts to make sure your followers actually see it.
Facebook groups circumvent that algorithm, as of writing. The logic is that people join groups to get updates they prefer over the news feed. Take advantage of that!
Don't be afraid to put some ad dollars into boosting posts that promote your group, either. Start promoting it regularly in your social calendar. Entice people with exclusive content, peer connections (which is great for B2B companies), or promise one-on-one sessions or live webinars with an expert such as yourself.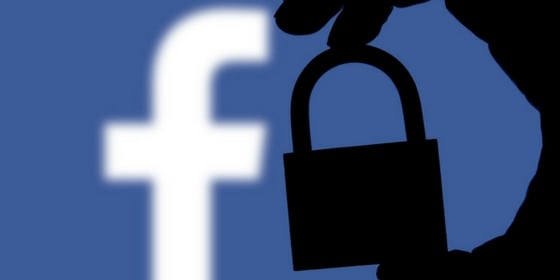 Build Out Lead Ad Forms to Own Your Lead Lists
I'm a big believer in owning your lead lists, which social media doesn't always let you do. Thankfully, there is indeed a way to do this on Facebook!
You can incorporate Lead Ad Forms into your social schedule to get people to sign up directly for your email lists. It's a more advanced feature in Facebook's business manager, but it's crucial to your long-term success on the platform.
Remember that social media is just "rented land," but your website and your email lists are "owned land." No social network can take away your website or your email marketing lists with an algorithm change.
That's why you're going to get the most out of Facebook by converting as many followers as you can into email leads. This lets you market to them how you want, when you want, and for free.
Otherwise, you can expect to keep paying money to Facebook just to reach followers you already paid to acquire in the first place.
Boost Facebook Posts Strategically (and Consistently)
Boosting posts is the most immediate thing you can do to compensate for reduced reach after the Facebook algorithm change.
Unfortunately, it costs money—and that's the point. That's why Facebook has introduced incremental algorithm changes in the first place. Facebook wants money, and it's going to get it if you continue to rely on the platform.
Set aside a monthly (or even weekly) budget to boost your posts, but be tactical about it. Instead of throwing $40 behind every post you publish just to see what sticks, adopt an 80/20 approach here.
Put most of your weekly boosting budget behind your top-performing posts. You need to think about this like advertising because that's exactly what it is. Only put your money where it's going to have the biggest impact.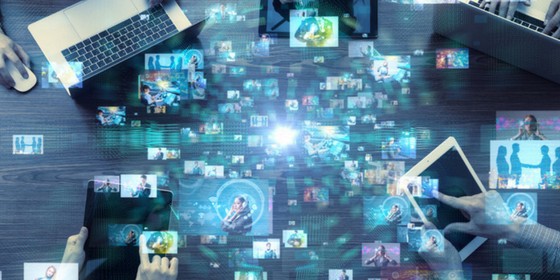 Host Events on Facebook for Extra Reach
There are two ways to host events on Facebook, and they're both useful (in different contexts).
The first is to create an event page for an actual, real-life event. These types of pages get a favourable boost in the current algorithm compared to regular posts, and it's excellent for event planners, caterers, businesses hosting seminars or high-touch sales events.
The second way is to shoot a live video, which will get way more traction than regular posts since the Facebook algorithm change happened in February.
You won't see a huge live audience at first, but what we've found from conducting our own Facebook Live show is that people come back to watch it after airing. We've gained around 20,000 video views on 20 episodes of Live at the Hive even though we don't have that many live viewers.
That's because a) we promote it via email, and b) Facebook circulates live video in its algorithm more than traditional posts.
Partner up with related brands, chambers of commerce, business improvement associations, or friends in high places to share your live video to give it some fuel.
That's Part 1 of our Facebook algorithm change survival guide. Stay tuned for Part 2, where we'll look at strategies to diversify your sources of traffic and lead acquisition outside of Facebook to create an algorithm-proof marketing stack.
Check out our discussion on the algorithm changes on Live at the Hive and follow us to get your weekly dose of marketing goodness (including what works).
See you next time!