Gain 10,000 Instagram Followers This Year : RM101 : Week 8
---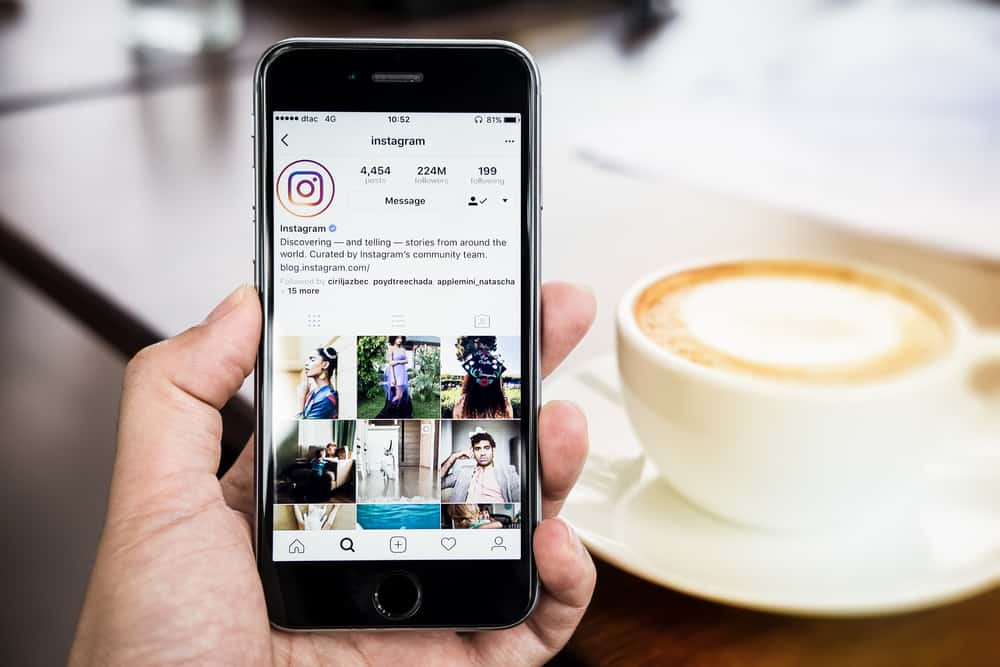 *** Updated 2020 ***
As someone who's gained over 400,000 followers on Instagram (across three accounts), I'm going to explain how the pros scale their accounts. Instagram is a powerful marketing tool, and you're missing out if you aren't harnessing its power.
Please note that this guide builds on top-notch content quality, which should be your first priority. I'll comment more on that at the end, but let's jump right into the good stuff.
Before You Do Anything
Make sure your profile is optimized. Select an easy-to-remember handle (like @honeypotmarketing), create a high-quality profile photo, and ensure your bio is organized and compelling.
Post a dozen initial photos so that you look established before we start the first phase of growth.
0 - 100 Followers (One Week)
Promote your new account on other social channels or websites that you own. You can even start by telling friends and family that might be interested.
Begin to reach out to your community. Follow active accounts within your niche, and like and comment on their posts. No one knows you exist at this point, and this is the most effective way to make yourself known.
Get into the habit of interacting with other users daily. You'll be doing this a lot.
100 - 1,000 Followers (Two Months)
Continue to follow and interact with others in your niche. This is still the most important thing to be doing right now. After you gain a couple hundred followers, it's time to start posting more photos.
At this point, you want to post a photo every other day (ideally). Post according to when traffic is highest on Instagram. Here are the best times to post according to BrandMentions:
Best Time to Post on Instagram in 2020 – A 2.2 Million Posts Research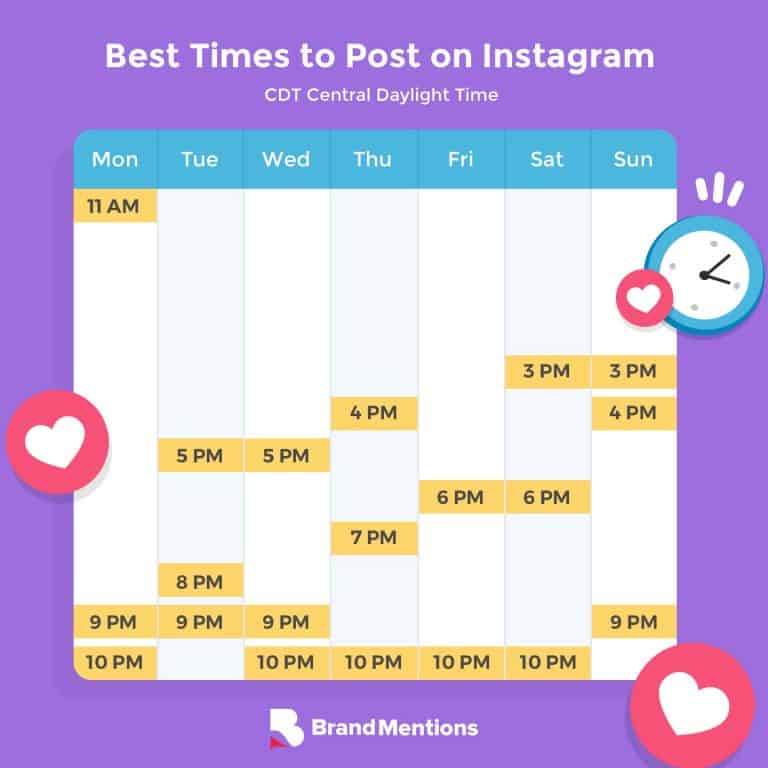 1,000 - 5,000 Followers (Six Months)
Congrats, you've hit 1,000 followers! The vast majority of Instagram accounts don't reach this milestone, so take pride!
Between 1k and 5k followers, you (ideally) want to start posting at least a photo per day. If you have enough good content, post twice per day. Make sure you post consistently: on the same days and at the same time per day.
Start to take notes on what types of photos your followers interact with the most, and adjust your style accordingly. This will become clearer as your channel grows.
5,000 - 10,000 Followers (One Year)
You'll notice that your organic growth is accelerating, so you can stop following, liking and commenting to gain followers by hand. Finally!
After about 5,000 followers, you should begin cross-promoting. Simply reach out to accounts with a similar amount of followers via DMs (direct messages) or by email and ask if they'd like to promote each other's content. This strategy will become increasingly useful as you grow in size, so get used to doing this.

Bonus: 10,000 - 100,000 Followers (Two Years)
Start to post one more time per day than you were previously.
Feel free to test different posting times now. If you have a business Instagram account (which you should), then you'll be able to access data showing when your followers are most active.
Continue to foster relationships with similar accounts in your niche and promote each other's content. By liking and commenting on each other's posts, you will also increase the chances of being shown to each other's audiences on the Explore page of Instagram.
You should have a very good idea of the types of content that your followers like, and consistent post style at this point. Critically test every aspect of your posts. See what your audience engages with the most, and adjust accordingly.

The Most Important Things to Remember
1. Quality Content
This goes beyond a photo's resolution. Depending on your niche, your posts must entertain, educate, and motivate.
2. Consistency & Persistence
Thanks to social media algorithms, momentum is very important when growing a following. You'll notice that if you stop posting for a few weeks, your engagement will dive dramatically when you return to posting.
You have to work Instagram into your daily routine if your goal is 10k+ followers. If you can't do that, this journey will be much more difficult.
3. Adaptation
The larger your account grows, the more you should learn about your audience and what works for your niche. Look into your account analytics and take notes. This journey will take a lot longer if you're unable to adapt your strategy.
Whether your goal is to start a fan page centered around corgi puppies or you want to promote a business that's been around for years, this strategy is applicable.
If you made it this far, you'll probably be interested in reading my guide on how to scale a business using Instagram influencers. Happy gramming!