How to Develop a Unique Brand Identity in the New Normal of 2020
---
Podcast: Play in new window | Download
Subscribe Today Google Podcasts | RSS
With the dominance of social media as communication tools during the pandemic, brand identity now goes much deeper than a look and a feel. This week Dan and the bees discuss what it takes to build a unique brand identity in 2020.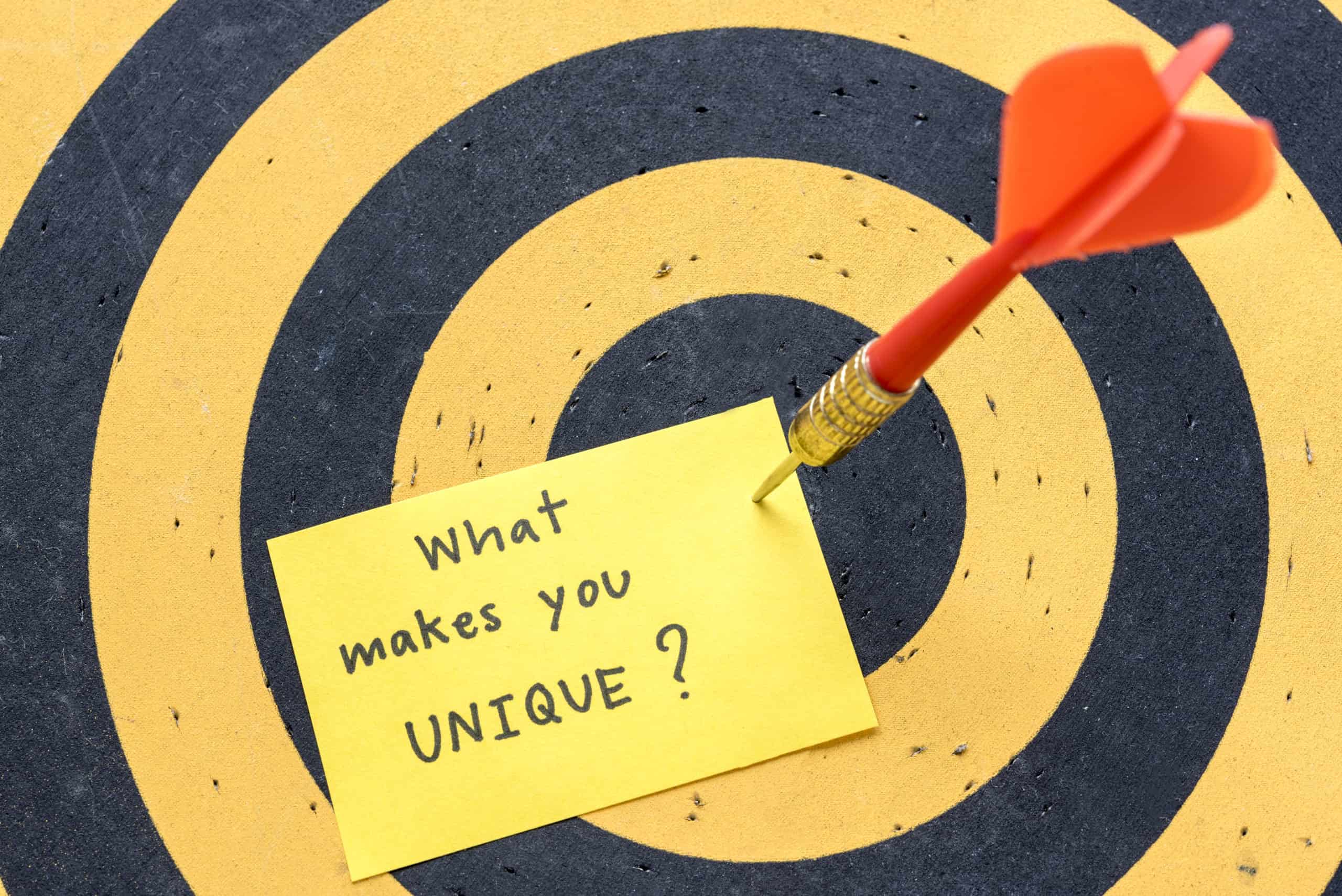 Be sure to ask the Bees any questions you might have about what they do to stay sane under pressure and work around roadblocks.
Check out the video or podcast above. 👆 Subscribe to our weekly live stream on Facebook or take it on the go with a podcast on your platforms' choice. Keep up-to-date on news, trends, and tips in digital marketing and join in on the conversation.
What's Working?
A unique brand identity is one of the most valuable things any business can develop and is ultimately the best way to stand out from the competition. If both you and your competition have a great product, the big differentiator is going to be your unique brand identity.
According to a Nielsen survey (page 14), 59% of consumers prefer to buy new products from brands familiar to them.
With more than half of all consumers wanting to buy from brands they know, it's easy to see why building a unique brand identity is so important.
Check out this article for some great examples of big brands that have found incredible success through brand recognition.
How to Develop a Unique (& Memorable) Brand Identity in 2020
Communicate in a Consistent Voice
Consistency is key when building a unique brand identity. You want to be immediately recognizable, no matter the format or medium. This means consistency both online and offline.
Integrate your brand into every aspect of your business. You want it to be reflected in everything about your business - everything that customers can see, read, or hear.
This can include anything from:
Business cards
Advertisements
Packaging
Logo
Colours
Fonts
Tone of voice
Messaging
Imagery
Decor
You want all of these elements to come together in a cohesive package that represents your brand with a unified vision and tone.
If you're constantly changing your branding, or representing yourself differently online vs offline, if your ads don't resemble your website design and your social channels, you'll only confuse your customers and lose their trust in you.
If you'd like to dig even deeper, here's a link to a blog we wrote that goes into much more detail on the steps to developing a unique brand identity.
Research. Strategize. Execute. 3 Pillars of Building Your Brand Online.
Know What You Stand For
Ethical buying is becoming commonplace and almost expected - as it should be. Now more than ever people are demanding more of businesses. It's not enough to have a great product or some slick advertising.
People want to know what your business stands for and whether or not you support ethical and sustainable business practices.
If you haven't already, you'll want to have a sit-down and figure out what you're really passionate about and why you started your business in the first place. People who care about those same things will resonate with your brand and will want to engage with you.
You can't please everyone, so don't try.
Focus on what your unique brand identity is and share that with your audience. You'll have a much better chance of developing relationships and gaining true loyal customers and repeat business. Narrow your focus as much as you can, and you'll get much more qualified leads.
Tap Into Emotions
Welcome to 2020. We're all feeling a little emotional at this point. That's not really where I'm going with this, though.
What emotions does your brand inspire in people?
Excitement
Curiosity
Joy
Comfort
This is your opportunity to communicate with your customers on a human level, so you want to make a direct emotional connection with them.
If you can connect with your audience on an emotional level, this is how you build a solid foundation for long-lasting relationships.
If you're not sure how your customers feel about your brand, ask them. Create a poll, put together an email campaign, offer a reward or discount for participating. You can also try asking how they feel about your competition.
Ask your employees how they feel about the brand. Of course, they might all say it's awesome, because everything is awesome, or, you know, having a job is awesome. Maybe give them an option to voice their opinions anonymously.
Sure, it's great to get positive feedback and have tons of people saying your brand is the shit, but negative feedback is even more invaluable. Learning about pain points that customers may have with your brand will help you improve and serve them better. Even understanding the pain points they have with your competition can be super useful.
If you're not sure how to start, try asking your customers some of these questions:
How likely would you be to recommend our service/company to others?
How would you rate your last experience with us?
If you could change just one thing about our products/services, what would it be?
What other option did you consider before you chose us?
What makes us stand out from the competition?
Anything else you'd like us to know?
Build Your Story
In the words of Leo Burnett, "find the inherent drama in your product."
Every brand has some connection to people's lives, and that can be turned into a story.
Social media has created an amazing environment that allows businesses to truly engage and communicate with their customers.
Remember that social media channels are communication tools, not a billboard for advertising. Think of it more like a telephone rather than a TV, if that helps.
A good story evokes emotion and helps the reader connect with your brand in a way that is much more personal than simply talking about your product or service.
It's also important to note how each social media channel has its own tone and different demographics, so you'll want to tailor your story to fit the tone of the platform you're sharing on. This may seem to go against the rule of consistency, but this is actually where it becomes incredibly important.
As we always say, you really need to understand who your audience is, and where your audience is to be able to speak to them in a way that resonates.
Make It Personal
One of the biggest trends in marketing right now is personalization. Anything you can do to personalize the user experience will help develop your unique brand personality and make your content more memorable to your customers.
Starbucks is a common example, simply by writing your name on your cup. Sometimes it's the little things that really matter, that people really notice. Just don't spell names wrong. Nobody likes that.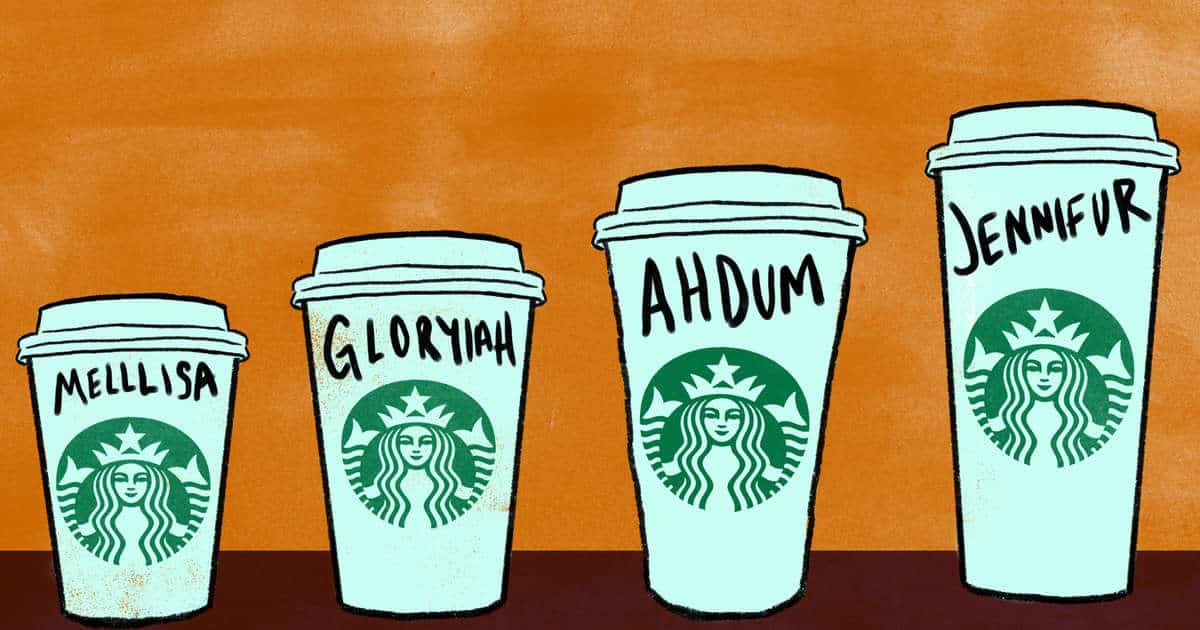 You can go beyond simply adding names to cups or emails, though.
Delivering messages and experiences based on a person's ongoing behaviour can be much more powerful than the baseline of personalizing with names.
We live in an age of data collection and automation. We have access to pretty much everything, and we have tools to track and trigger actions, which can save a tremendous amount of time and energy.
Triggered emails, those that are sparked by one person's specific actions, can get 3X open rates and 2X click rates compared with standard emails.
Consumers want these personalized experiences. Here are a couple of examples to give you a better idea:
Discount offers for products we've looked at.
Alerts when products we like are on sale.
Reminders on account balances.
All of these things can be easily implemented with the right tools. Many businesses will shy away from technology and not want to pay for it, but investing in good tools will pay off in spades.
Pay Attention to the Trends
If you want to stay on top, you need to stay on top of the trends. Especially these days, given how fluid trends can be, you need to keep your finger on the pulse.
Always stick to your core values, but you can still adjust and implement any changes in technology or shifts in culture into your unique brand identity.
Keep your eye on what the most successful businesses are doing. Even check out the businesses that dropped the ball and note where they went wrong.
Other business mistakes can be a great resource for building your unique brand identity, so definitely do the research, see what your competitors are doing right or wrong and learn from their experiences.
To wrap it up, we'll leave you with this giant article that goes into a thorough step-by-step building of a unique brand identity. Get a comfy chair and get comfortable. Seriously. This one is big.
How To Create a Unique and Memorable Brand Identity in 2020