Canva Templates Help Create High-Engagement Graphics in Under 10 Minutes
---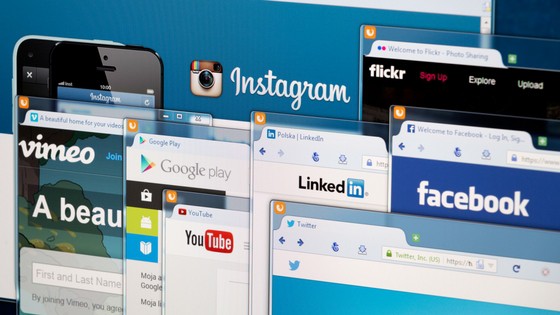 Newsflash: you don't have to be a seasoned designer with 5+ years of Photoshop experience to create wicked graphics for social media.
We encourage everyone to check out this Canva review before they start designing anything. Canva is a free, cloud-based service that can help get you well on your way to making branded social media posts within minutes.
Pro Tip #1: The platform comes with beautiful templates that are ready to create:
Infographics

Resumes

Logos

Brochures

Presentations
Personally, I've used Canva to create ads, as well as to make eye-catching Facebook cover photos... and my background is in economics.
My point is that anyone can make beautiful social media graphics within minutes.
Canva is a great tool to ensure that your branding is consistent across your website and all of your social media platforms including:

Facebook

Twitter

Instagram

Pinterest

Google+

YouTube
Their templates are perfectly sized for social media posts so you don't have to spend time figuring out what dimensions you need. All you have to do is select what type of graphic you'd like to use, and design away.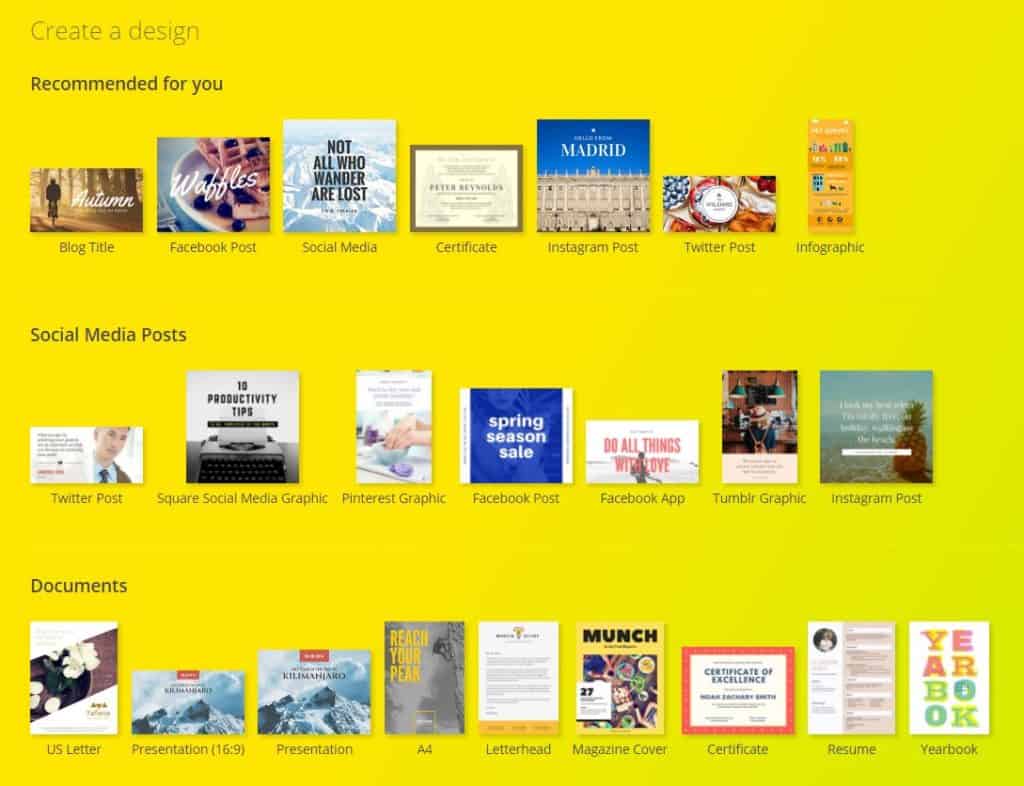 Here's an example of a social media template to give you a quick dose of inspiration: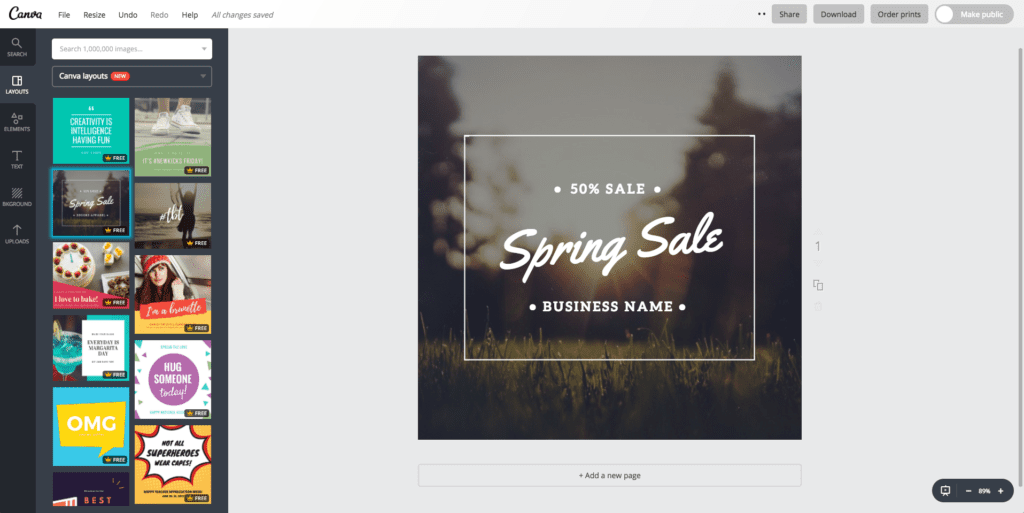 Or, if you'd like to start from scratch, you can customize your dimensions and play around with the layouts and images.
Below is a quick and dirty example of taking a template (to the left) and designing it with my own text, imagery, and background (to the right). This final edit was made in Canva with the layouts feature.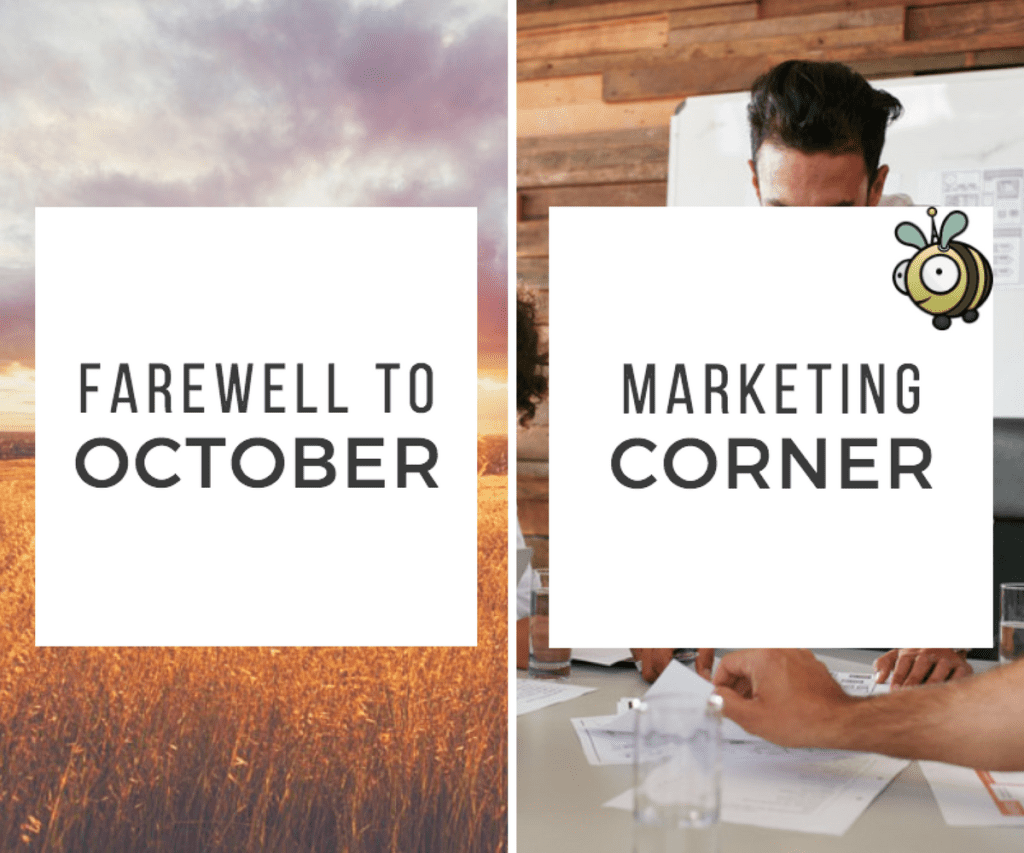 There are many ways you can use this tool, but I'm going to focus on three major ones today in this Canva review.
1. Make Facebook Cover Photos
Facebook is great for creating ads to let your target audience know who you are and what you're about. The Facebook cover photo is pretty underrated, in particular.
Make sure you're changing it up periodically as it can highlight something specific like a business update, a sale, or a new product line. You can also use it to show off your seasonal side, like a Black Friday Sale.
Canva even has a Facebook Cover resize option available.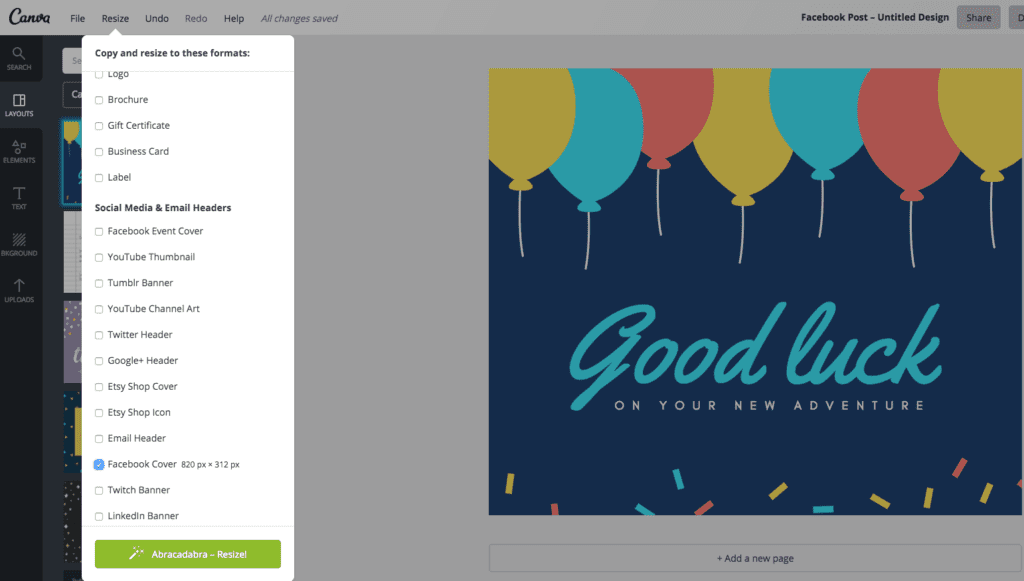 2. Create Dual-Toned Graphics To Highlight Contrast
Our eyes naturally seek out things that contrast. Make sure to incorporate that into your design to stand out.
The easiest way to do that is by using the dual-toned method. It's a split-midway type of imagery. My tip is to stick with questions, like "Do you start your day with coffee or tea?"
The answer is always coffee, but you get the idea.
Pro Tip #2: Stick to open-ended questions that are relevant to your target audience. Not only are you giving them something to talk about, but you're also getting valuable information based on their answers.
3. Reviews
Reviews are the social proof you need to tell your followers that you are a legitimate company selling a legitimate product or service. You also need reviews to convince new customers as to why your product rocks.
Don't just repost reviews on your social channels—repurpose them as content. Use a solid background colour (preferably one that aligns with your brand) and input your review as the text. You can change up the font or add another solid background colour right behind the text to promote your message.
If you don't have a bank of reviews to sift through just yet, don't worry—all is not lost! Start asking for them from pleased customers, or take them from positive comments on social media.
3.5 (Bonus!) Quotes
Quotes are great for engagement, especially on Instagram. They evoke emotion and spread wisdom and more do fluffy things that your target audience will probably enjoy.
Your quotes should also make sense. Generally, businesses use quotes where the text and background match the look and feel of their Instagram profile. This is how you'll keep your branding consistent.
Remember, quotes are versatile. If you're in a slump and can't think of anything to write that relates to your business, you can write about things that are inspirational, funny, and motivational.
Or coffee. Everyone can relate to coffee and #MotivationalMonday.
Now, how do you make an engaging graphic with quotes and Canva?
You can either use a background image that's consistent with your brand or a solid background with a text overlay. Add another box for the text and use a different colour (remember the dual-toned method?). Play around with transparency levels, too. Add your logo and credit when it's due.
Ready, Set, Go!
There you have it. Three (and a half) ways to leverage Canva to create high-engagement graphics for social media are at your disposal.
There are many tools that can help you amp up your social media game. If you're new to Hootsuite (specifically with the Enterprise Account) then check out our blog post on Hootsuite tips to master your social media.