5 Reasons Your Business Needs To Be On TikTok
---
Podcast: Play in new window | Download
Subscribe Today Google Podcasts | RSS
Did you know there are 689 million monthly active users on TikTok?
What started as a Gen Z-dominated lip-syncing app quickly became a global hub for businesses to connect with their customers.
The platform sports features similar to Snapchat, Instagram, and Twitter meshed together to suck people in and keep them scrolling for more.
TikTok is booming, and there is no way to ignore it.
What's New?
What's new in Marketing?
TikTok Shopping expands with more partnerships, LIVE Shopping, new ads, and more - TikTok is increasing its investment in e-commerce, began piloting TikTok Shopping in the U.S., U.K., and Canada, in partnership with Shopify.
Snapchat Launches New Holiday Trends Guide to Assist with Your Strategic Planning - Snapchat highlights key trends of note heading into the season, underlining the importance of digital marketing in your process.
Facebook Outlines Impacts of Apple's Data Tracking Update, Provides Tips on How Brands Can Improve Ad Performance - It seems like Apple's controversial App Tracking Transparency (ATT) update is causing significant impacts on Facebook.
Facebook's First Big Investment into the Metaverse and What it Means for the Future of the Company - Facebook has taken its next steps into the expanding Metaverse concept, announcing a new $50 million investment into research programs.
LinkedIn Shares New Research into Effective and Ineffective, Thought Leadership Approaches - LinkedIn has published its 2021 B2B Thought Leadership Impact Study, created with Edelman.
What's Working?
Are you wondering if TikTok is right for your business?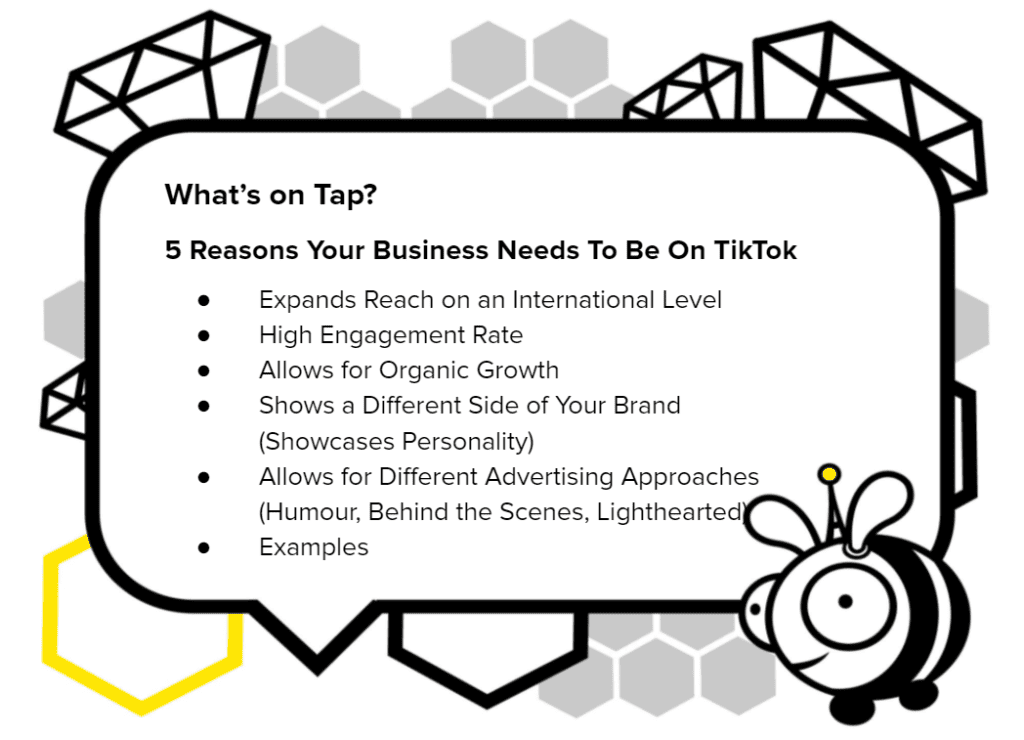 Let us give you 5 Reasons why your business needs to be on TikTok?
TikTok Overview
Why use TikTok?
TikTok is a go-to platform for users to explore their creative freedom because it's free and easy to get started!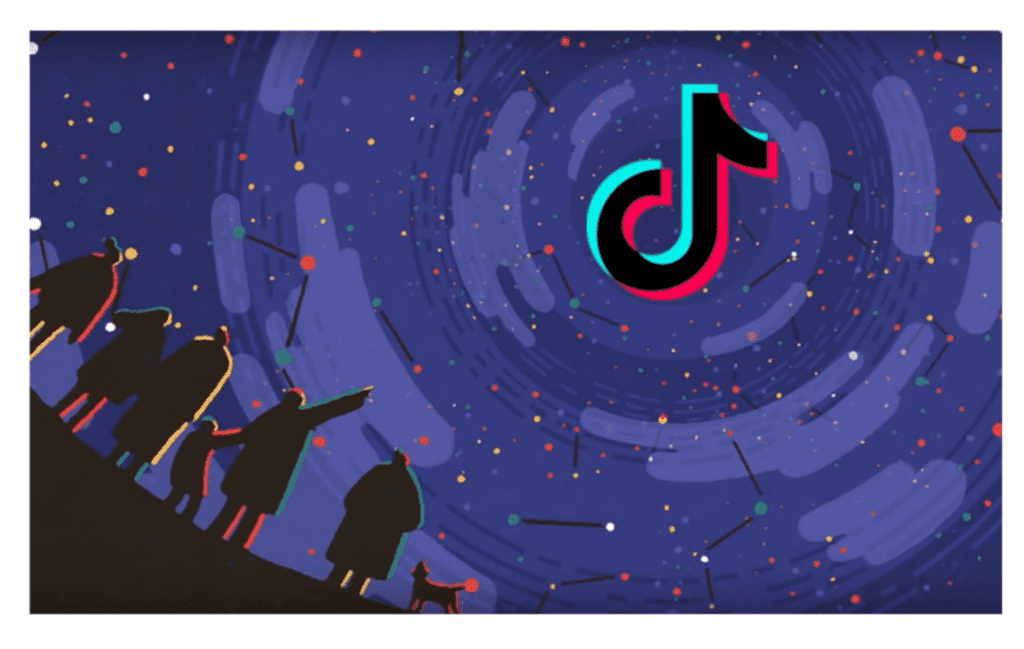 Creating content on TikTok can ensure that you stay relevant and up to date with the latest trends.
From a business perspective, it's a great way to get snackable content out to viewers and gain traction on your product or brand.
Myths of TikTok 
There is a misconception that TikTok is only for younger audiences and influencers who participate in dance trends and viral challenges.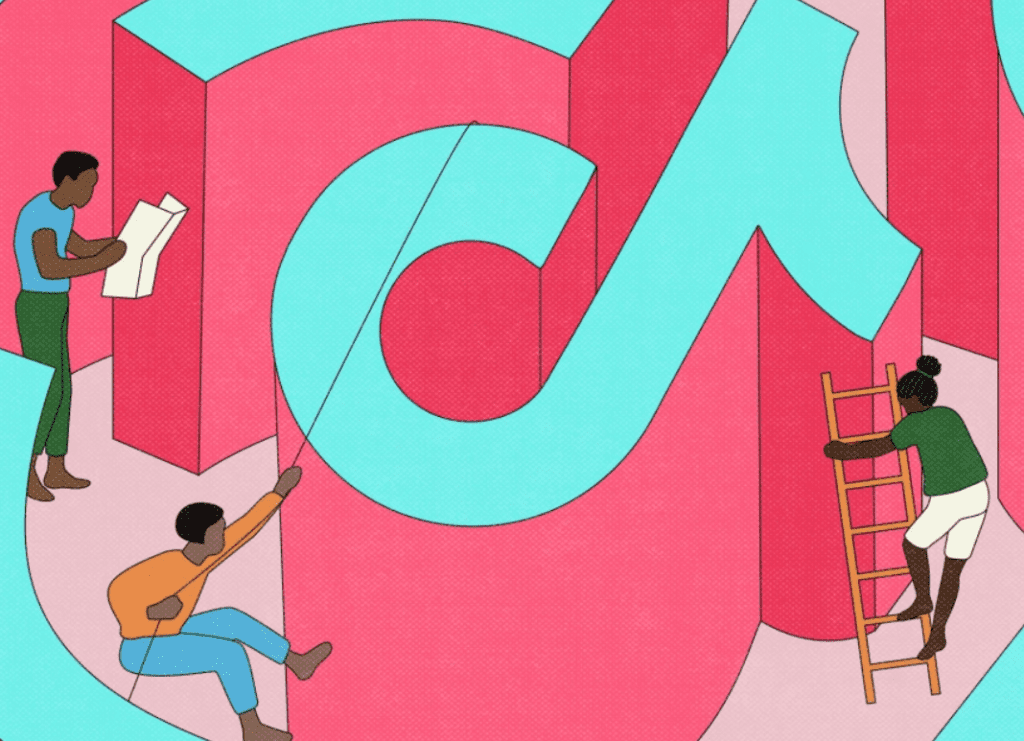 While we fully support you and TikTok dances, the platform can bring a considerable amount of success to small and large businesses. 
TikTok - By The Numbers
TikTok officially has over 1 billion monthly active users.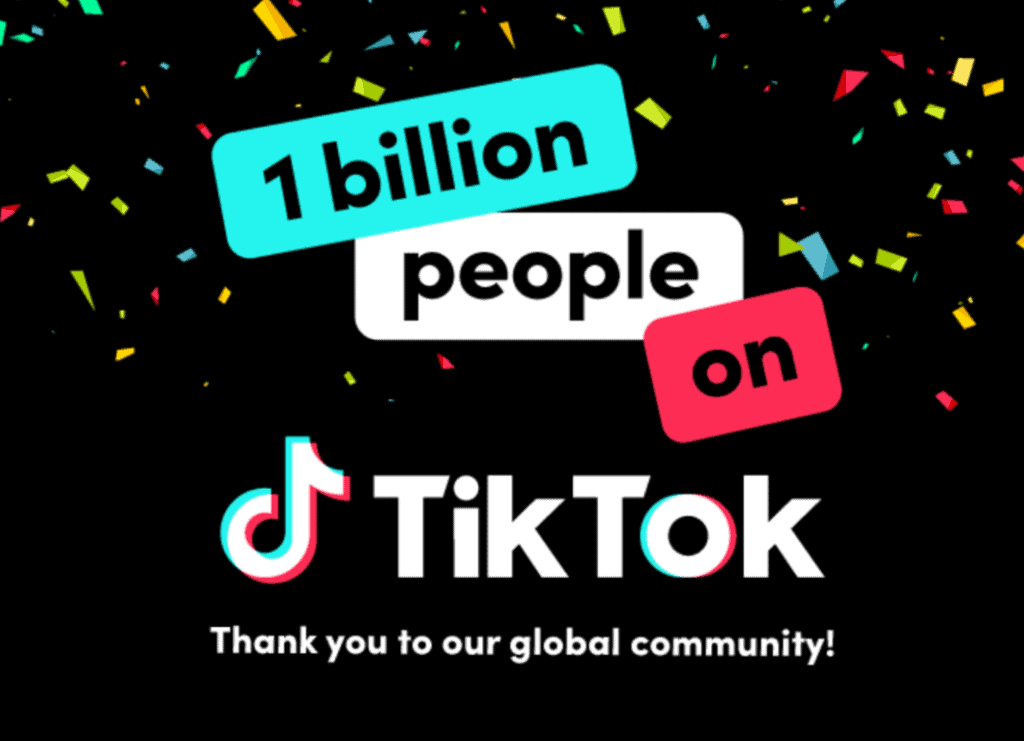 For reference – active users of other social platforms: 
Facebook – 2.9B

YouTube – 2.2B

Instagram – 1.4B

TikTok – 1.0B

Snapchat – 500M

Pinterest – 480M

Twitter – 397M.
Expand Your Reach, Increase DistributionWith TikTok, you can drastically expand your reach to international levels.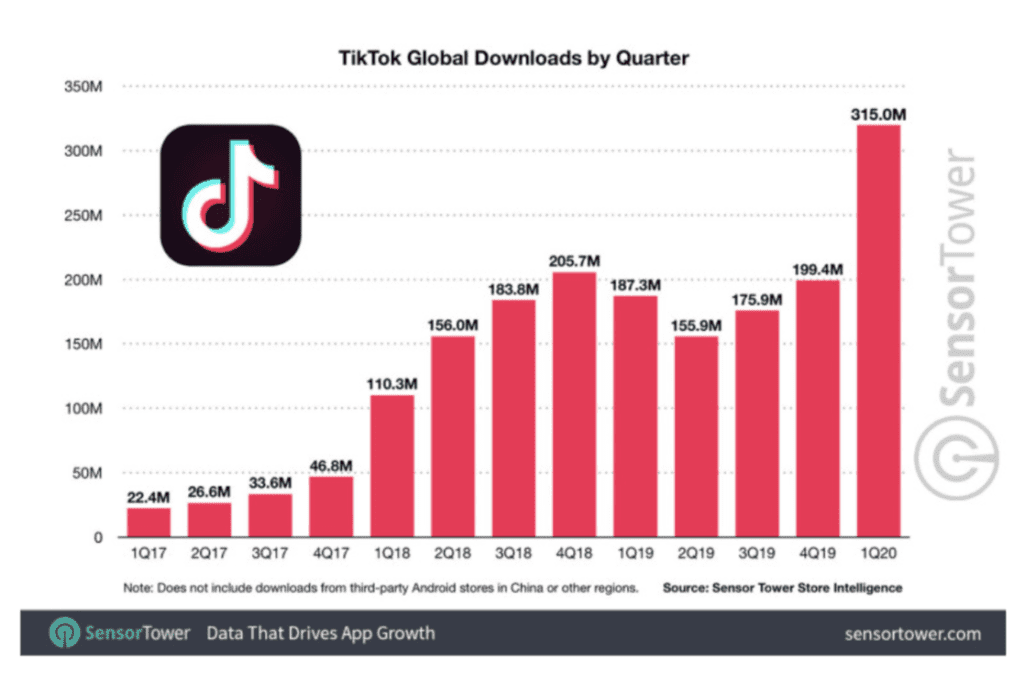 Right now, there are over 1 billion monthly users on TikTok, which is over 12% of the world's population.
If you're looking to go international for your business, TikTok is a sure way to get the engagement you seek.
2. High Levels of Engagement
With there being a higher amount of reach possible on the platform, it makes it easier to find the engagement you're looking to achieve.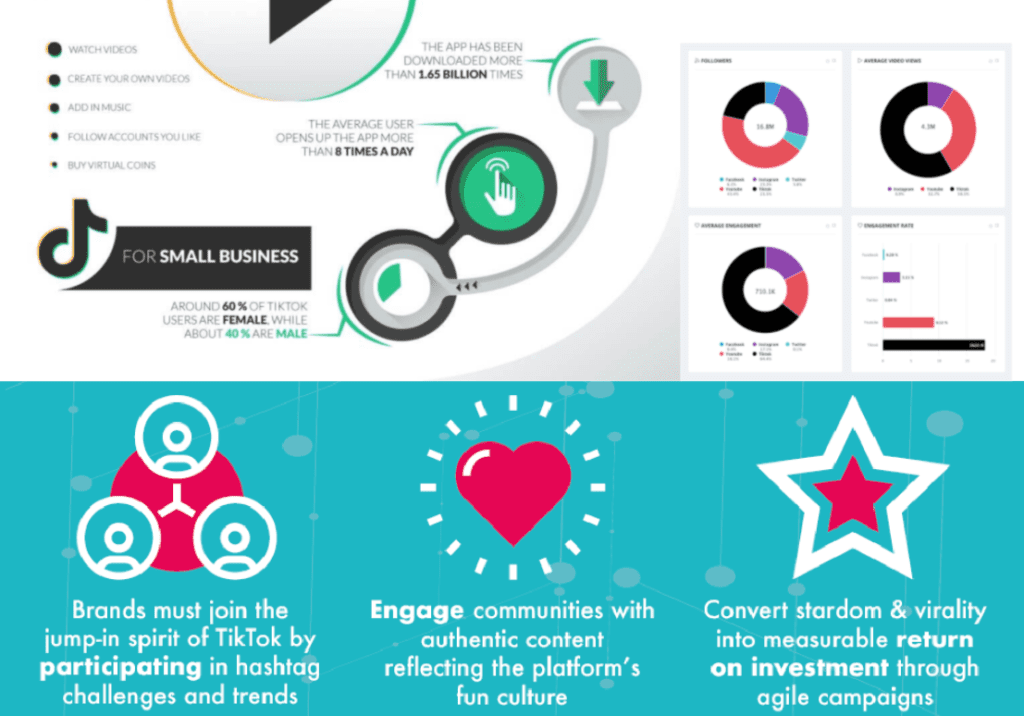 Using appropriate hashtags and incorporating the current trends into your business will help increase your engagement so that you're able to reach your desired market. Users can stitch or duet, like and comment, and even share your video with friends.
3. Organic Growth (Unlike Instagram & Facebook)
There are many ways to increase your organic growth on TikTok.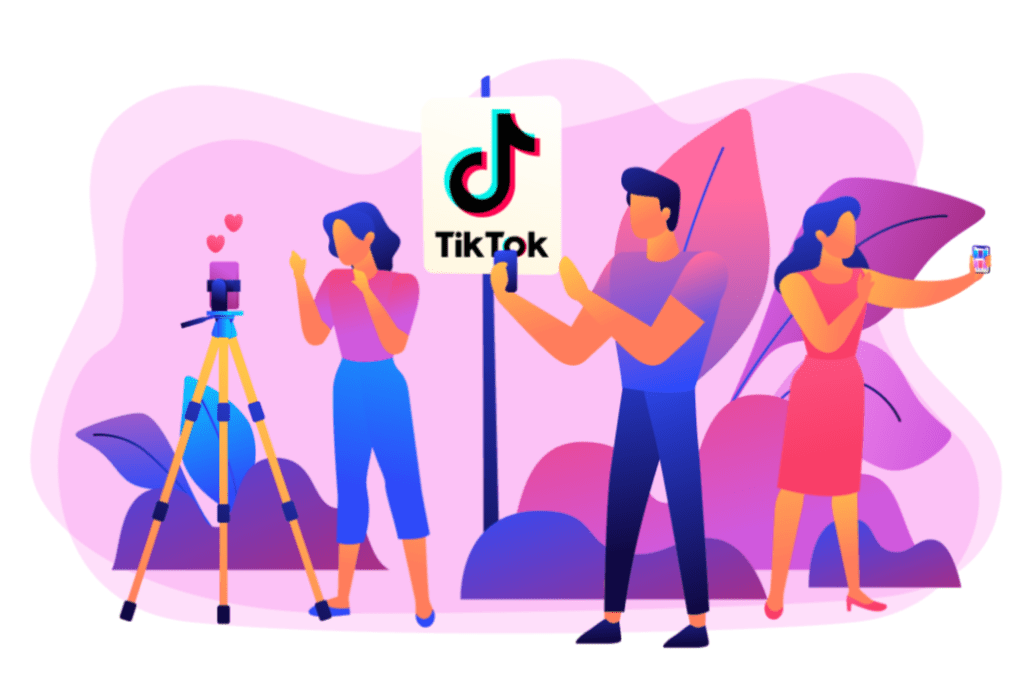 Utilizing Hashtags - Having hashtags related to your content will pull in users who share the same interest in that topic. 
Frequent Posting - When you gain followers, they like to see how consistent you are. Posting unique content will keep your audience engaged. 
Follow Trends - By partaking in popular trends, you are showing you are active, and you can also connect with social media influencers to gain ideas on creating content.
Viral TikTok Examples
The audience was highly engaged in this TikTok and received views from all around the world.
2.2 Million Views

436.7K Likes

1,853 Comments
Why did this work?
Authentic, taken from a live video

Humour

Community - users who had seen this joke live, shared their experience with others by sharing the video
4. Showcase Your Personality
Showcasing the faces and personality behind your brand allows you to build connections and increases your sense of trust and authenticity with your audience.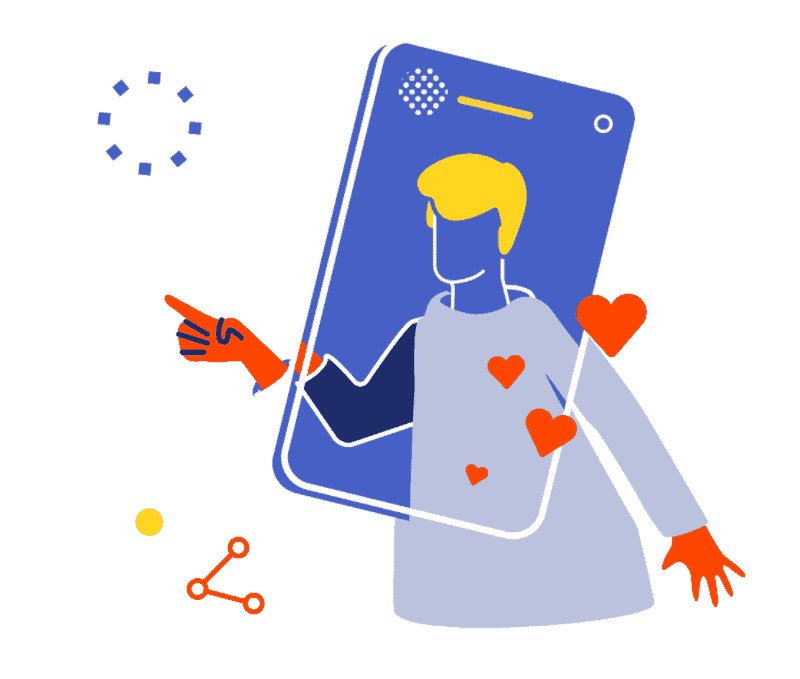 It's becoming increasingly important for people to purchase from brands they genuinely like and feel good supporting.  
If your company has a great set of values, showcase how your team practices them. Moreover, If you have a unique way of making your products, record the process! 
5. Unique Advertising Approaches (Don't Make Ads. Make TikToks)
Effective TikTok content is light, entertaining, and humorous. And, this allows you to promote in ways that capture the viewer's attention, without the interruptive feel of advertising.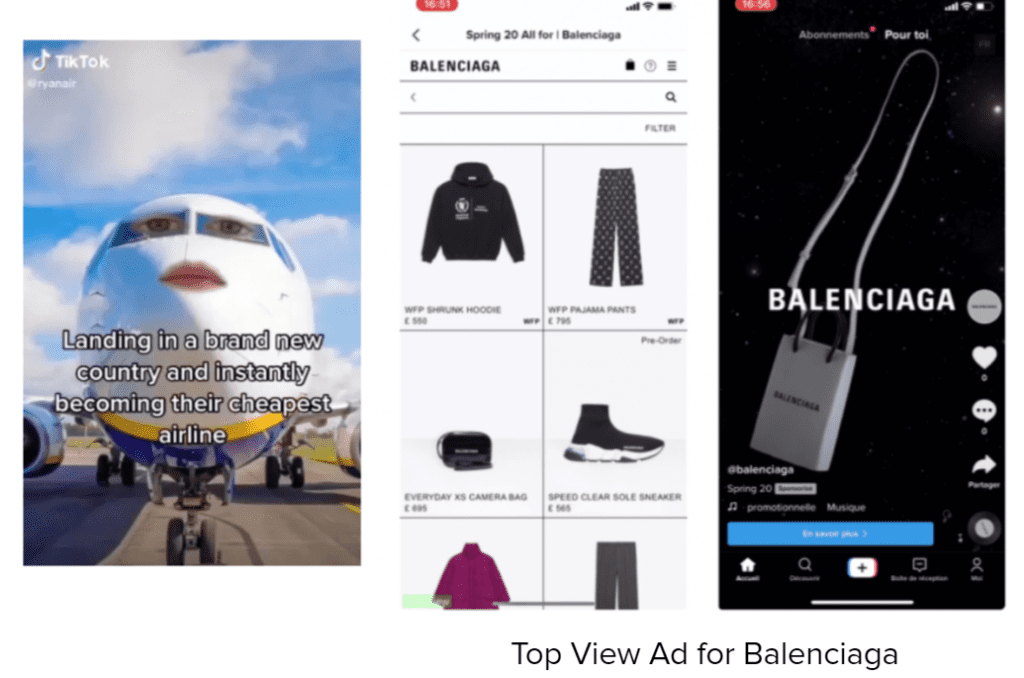 TikTok has several promotional formats:

Spark Ads

Promote (Boost Content)

In-Feed Ads

Brand Takeover Ads

TopView Ads

Branded Hashtag Ads 

Branded Effects/Filters Ads
The partnership between Shopify and TikTok.
Wrapping It Up
Tik Tok gives you the freedom to create anything and everything.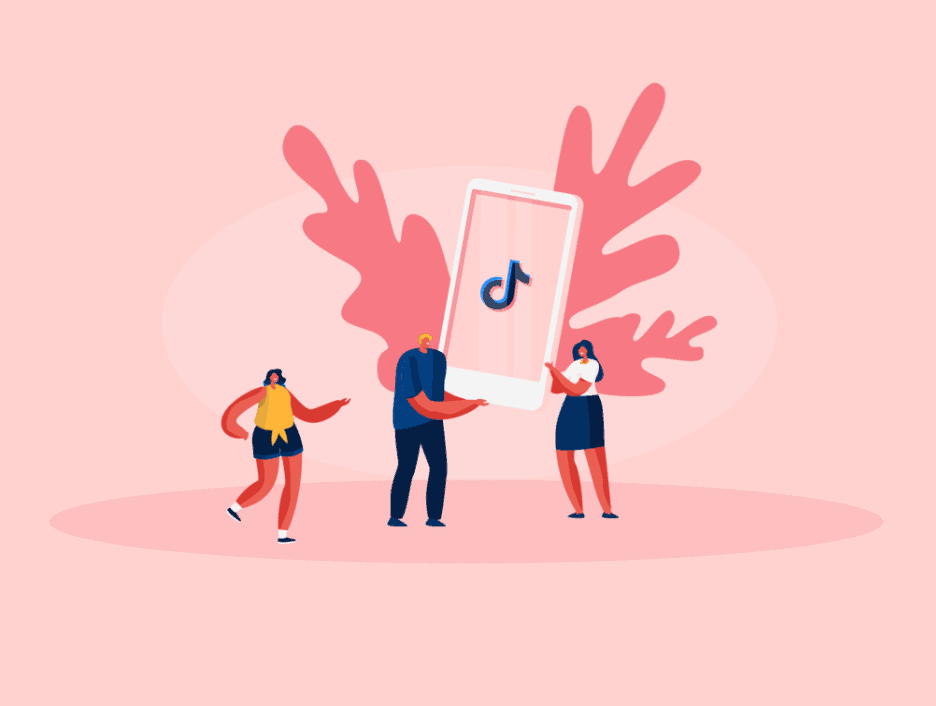 A space that encourages creativity and a place where you can feel free to show off what you got, no matter how ridiculous you think it is.
A great platform for organic growth, finding tons of marketing opportunities, and showcasing your brand's personality.