How to Create Content That Resonates With Your Audience: 2021 Edition
---
Podcast: Play in new window | Download
Subscribe Today Google Podcasts | Stitcher | RSS
It's a new year, and with it comes new challenges and opportunities. This week, we're discussing how to create content that resonates with your audience.
Goodbye 2020, we won't miss you. Hello 2021! Please be good to us.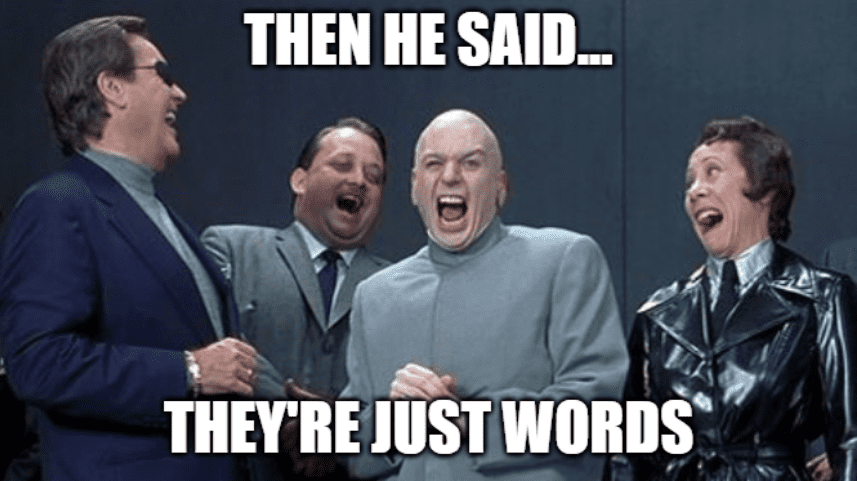 Check out the video or podcast above. 👆 Subscribe to our weekly live stream on Facebook, or take it on the go with a podcast on your chosen platform. Keep up-to-date on news, trends, and tips in digital marketing and join in on the conversation.
What's New?
Analysts say Apple's upcoming iPhone privacy feature exposes Facebook and Snap to the most risk than their peers. Check out the links below for more info:
Report Suggests Facebook and Snapchat Will Be Most Impacted by Apple's IDFA Changes. Last month, Facebook launched a wide-scale attack against Apple's coming IDFA changes, which will provide app users with more explicit information about data tracking by each app and enable them to opt-out of such if they choose. Now, a new report has suggested there may be a good reason for Facebook's opposition.
Apple's Upcoming iPhone Privacy Feature Exposes Facebook and Snap to Most Risk Compared With Their Peers, Analysts Say - As the industry prepares for Apple's change to settings on users' iPhones in the name of privacy, MKM Partners analysts said Tuesday some online ad companies such as Facebook and Snap will be more exposed to the impacts on mobile advertising than their peers.
Google Local Panel Health & Safety Pop Up Overlay - Back in October 2020, businesses could add health and safety information to their Google My Business profile. Shortly later, Google began testing displaying them in the local panel for those businesses. The desktop interface has changed a bit that it can overlay the information in a pop-up dialog menu.
The Rise of #MarketingTwitter - A great place to collaborate, network, and gain new insights into the world of marketing from peers worldwide! Check it out!
What's Working?
The world of SEO is a tricky beast.
It's not enough to create some fantastic content and throw it out there.
If you want to create content that resonates and ranks in the SERPs, you need to research the type of content your audience is searching for, which can be done in various ways.
We'll be taking a look at three core elements of how to create content that resonates with your audience:
Tools We Use
Keyword Research
How to Repurpose and Update Old Content
70.6% of all website traffic comes from search engines.
To tap into this traffic, you need to know what keywords are being searched.
Once you have a list of keywords and phrases people are searching for, you can use that information to develop content that answers the questions people ask. Think of it as fine-tuning your content to support FAQs from your audience.
Keyword Research
Before you start drafting content, you'll want to do some research to determine your audience's words in their searches; and which ones improve your ranking in the SERPs for those specific words or phrases.
You'll want to focus on:
Keywords with decent search volume.

KD% in the middle of the road at 50-75.

Long-tail keywords and questions.
You'll pay less and face less competition for those keywords.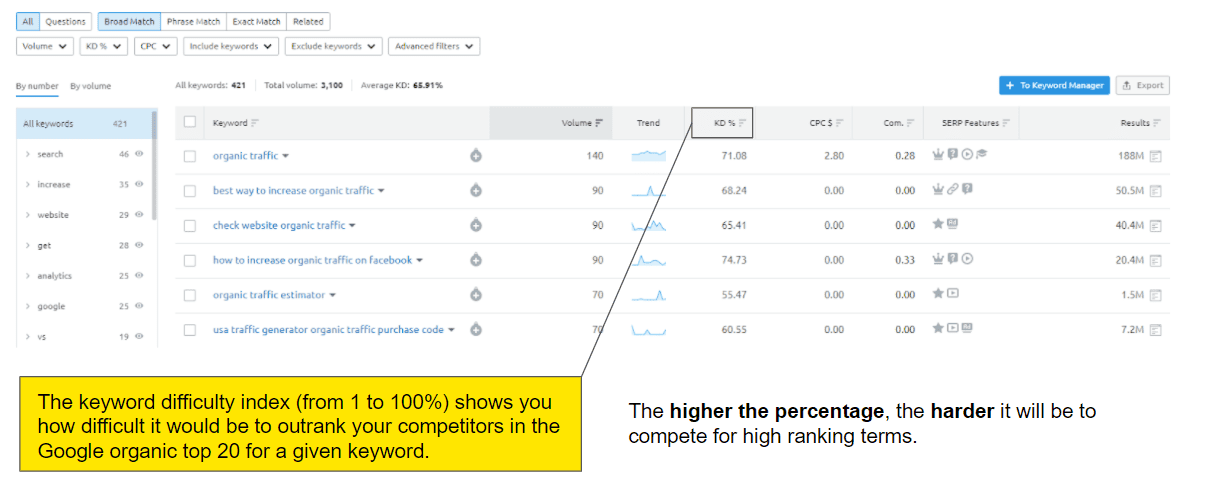 Tools We Use
Effective marketers always use new tools and programs to help them gain the most accurate and credible information.
Understanding what terms, related terms, and topics your audience is searching for are the first steps marketers should take when creating persuasive content.
So, how do you find these terms? Let's look at some options.
SEMRush
SEMRush is a powerful tool that marketers can use to help create content that packs a punch.
What can you do with SEMRush? Other than the fantastic and easy-to-use Keyword Magic Tool, there are also so many more incredible features, such as:
Access over 20 billion keywords for 130 countries.

In-depth website audit based on 130+ checks.

Recommendations to improve your content to increase search rankings.

Tracking and analyzing competitor websites and marketing strategies.
SEMRush lets you measure your business' online presence from multiple angles and gather data over time, and also allows you to audit your website, collect SEO ideas, analyze your competitors, keyword research, build reports, and more!
With a SEMRush project set up, you can head over to the Keyword Magic Tool, where you'll be able to do the bulk of your keyword research.
You'll find plenty of information to help you measure the potential value of keywords to target - like the keyword difficulty score, volume of search, and more.
You can find the top searched related questions using filters, keywords with the lowest keyword difficulty score (KD %), and highest volume. With this information, you can develop content that is relevant and cost-effective for your bidding strategy.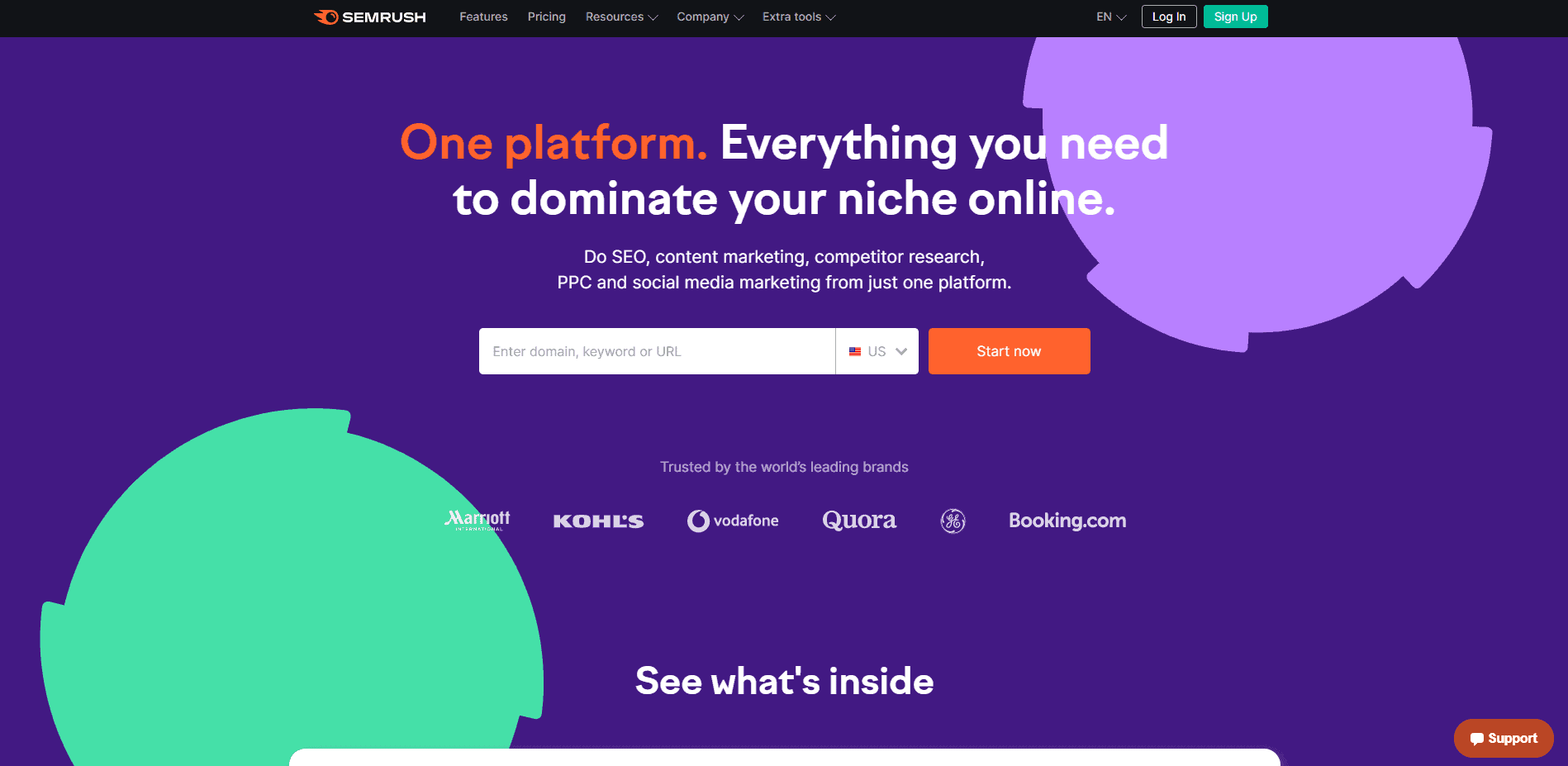 Answer the Public
Answer the Public is another great tool and is free to use in a limited capacity.
The pro version includes unlimited searches, unlimited users, data comparisons, and much more.
It's a simple tool to use and offers some terrific insights for marketers trying to narrow down what their customers are searching for.
You type in your search query, and the results are displayed in a flywheel image that shows related questions, prepositions, comparisons, and more.
Google Trends
If you're working with a limited budget, Google Trends is another keyword and search query research tool free to use.
Which helps marketers analyze top trending search queries in Google Search across various regions, demographics, and languages.
There's a boatload of valuable information to be found here. It's a fantastic resource for any marketer or content creator.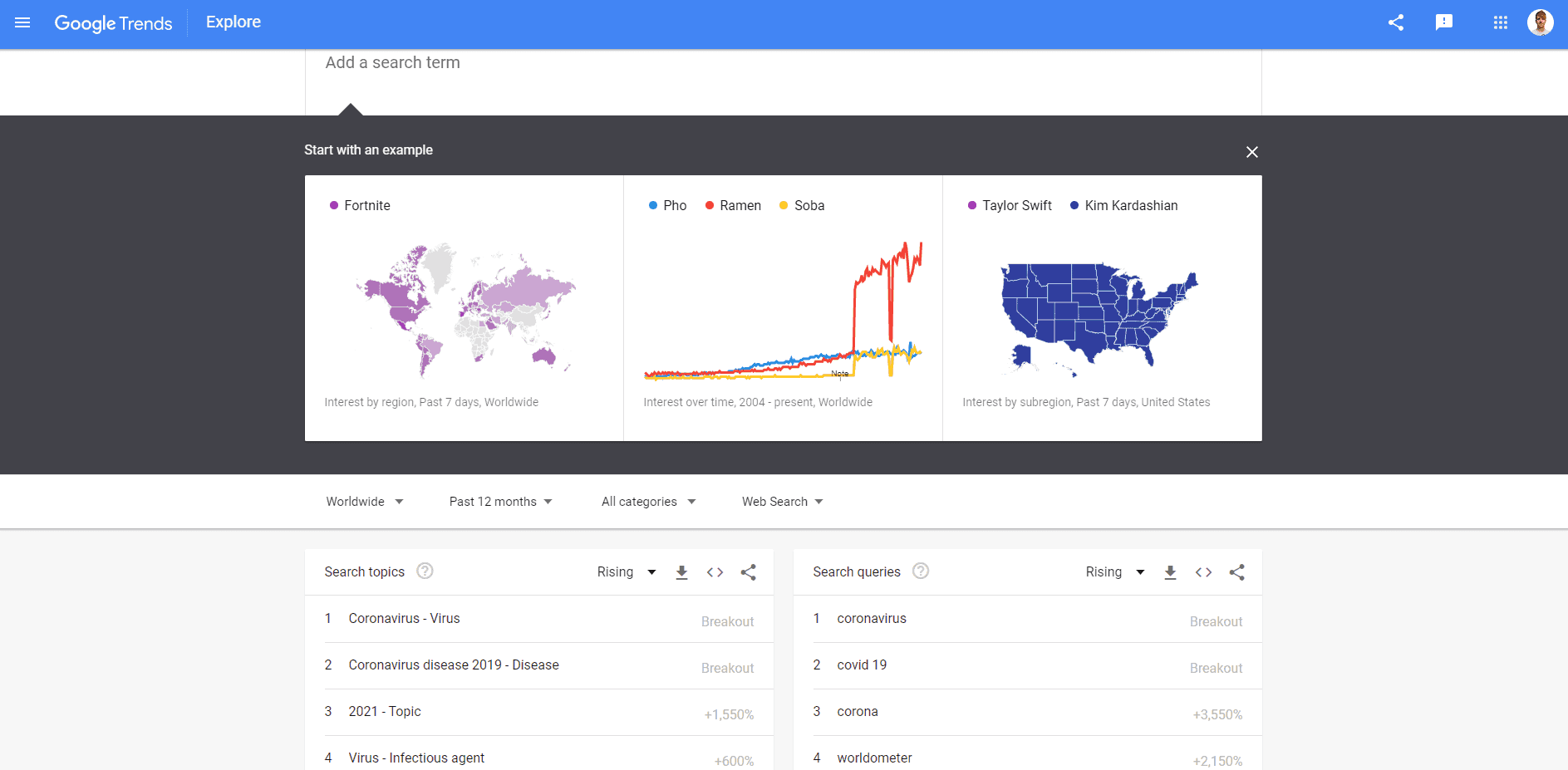 Some other tools and resources you can use include:
Why Do You Need to Repurpose and Update Old Content?
Fresh, new content degrades over time, losing value and relevance, which will lower its ranking in the SERPs. Updating the content will help alleviate this.
Repurposing content is also a great way to boost traffic and can save a tremendous amount of time and resources in the content creation process.
To get started, you'll want to:
Determine your evergreen content - any content that continues to be relevant and hold value after months or even years.

Look at your most popular blogs - review the content that resonated the most with your audience, and find ways to build off that or renew with fresh content.

Conduct keyword research to uncover topics relevant to past blogs - this will determine what people are searching for and help you choose content that aligns with your research results.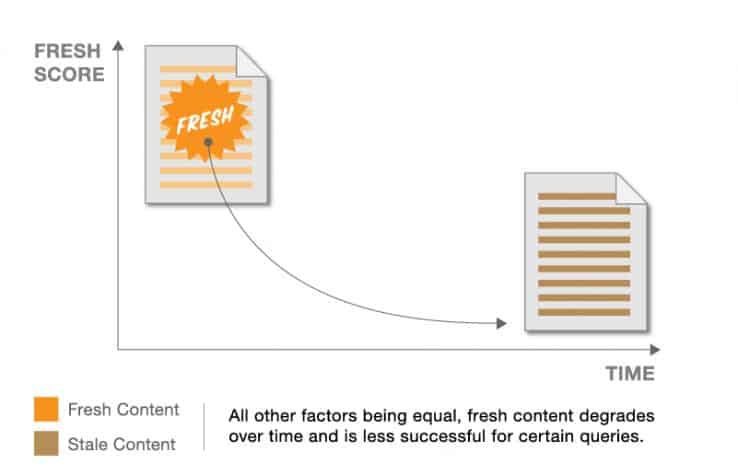 There's a ton of ways you can repurpose content to create content that resonates. Say you have a lengthy blog jam-packed with valuable content that could be broken into snackable bites. How do you repurpose those snippets as new content?
Here are a few ideas to get those creative juices flowing:
Create an infographic.

Short video snippets/tutorials.

Start a podcast.

Host a webinar.

Update older blogs with newer, relevant content.

One interesting statistic to consider when deciding what format you want to use is this:
Why Update Older Content?
If you search for just about any topic, you'll notice the top results are usually from the last year or so.
Google will place a higher priority on sites that update their content frequently. Also, the more you update, the more often Google will crawl your site.
Ultimately, you don't want your old content to sit there and die a slow death in the SERP rankings; this is what will happen if you're only pushing out new content and not updating your old content.
Here are some things you can do:
Fix broken links.

Update links to newer, better resources.

Optimize for the right keywords.

Add the updated date at the top of the blog.
That's a Wrap
Keyword research is an integral part of content creation that can drastically change how visible you are in searches and a critical step to create content that resonates.
By aligning your content with topics and keywords, phrases, or questions that people are actively searching for, you position yourself as a valuable source providing answers to these queries.
As always, we'll leave you with some more resources to dig deeper. Thanks so much for reading, and if you have any questions, comments, or feedback, let us know in the comments below!
The Ultimate Guide to Repurposing Content: 12 Ways to Extend the Life of Every Article You Write - Time is a precious Internet resource, which is why one huge benefit—maybe the hugest—of repurposing content is the time it can save you in the content creation process. A great read with some excellent ideas!
Keywords 101: Free Keyword Research and Tracking Tools - You may have heard keywords are an essential part of any SEO strategy: they are. Without the right keywords on your site, people won't find you while searching the web. Check out this extensive blog for some fantastic insights!
SEO Marketing Hub 2.0 - This is a collection of articles that will walk you through the process of SEO fundamentals, Keyword Research Strategies, Content Optimization Strategies, and much more.