Pinterest works for business [how-to]
---
What began as an invite-only image based website, attracting stay-at-home moms, Pinterest has quickly grown to be a dominant force for business in it's short three years of existence. No longer just for personal use, Pinterest has become quite the effective tool for businesses looking to both magnify their brand and convert visitors into consumer - reaching more than the one million unique visits it receives daily.
Pinterest is a virtual pinboard that allows people to look at creative and unique images, share them with their following as well as leave comments on the pin. The trick to successful Pinterest marketing is getting your visuals repinned as much as possible. To do this, you must keep in mind that Pinterest is made up of a following of people who love to look at beautiful images.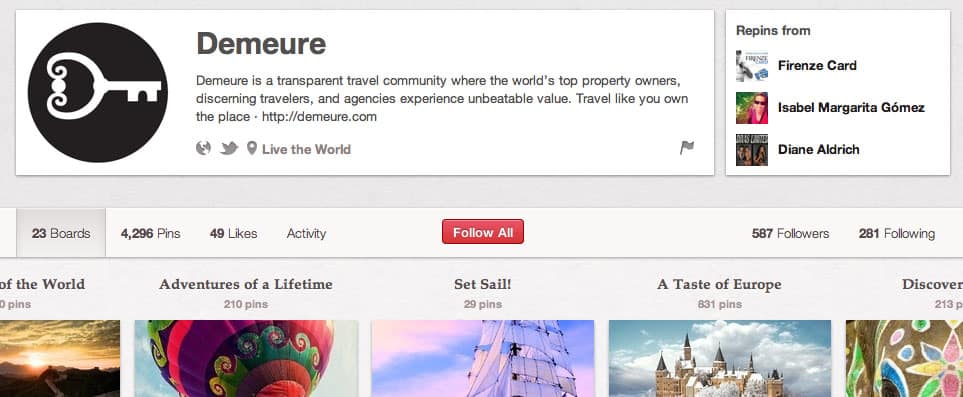 Every image you pin becomes an external link to the original source. To start, create a clean and aesthetically pleasing account. If you are a smaller, lesser-known brand Pinners may be more inclined to follow you if you are a personal name rather than your brand name.
Example: Muscle Gym's Pinterest account vs. Taylor Smith, personal trainer at Muscle Gym - one may come off as spam, while the other is more personable and knowledgeable to the followers interested in the topic/brand.
Pro-Tip: Head to your settings on Pinterest and make sure 'Hide your Pinterest from search engines' is turned off.
To ensure your pinboards don't get lost in the clutter of other boards when a category is being searched - come up with unique names. While other pinners have board names like "Food, food, food!" and "Stuff I like" - people will want to know what's hidden behind the creative and unusual name.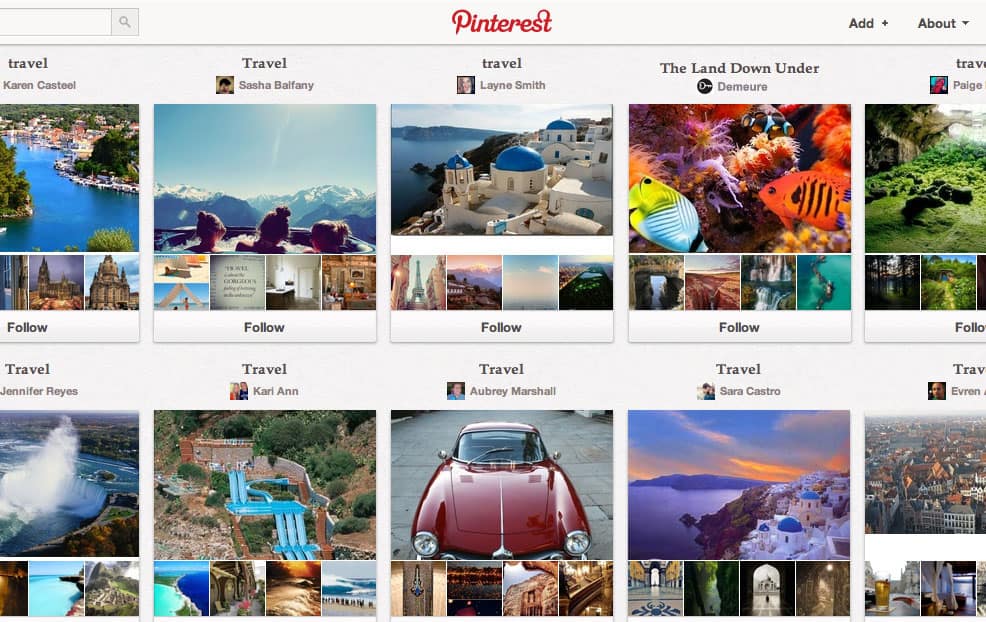 While you are trying to get your brand out there and noticed, it is key to stay away from some common Pinterest marketing blunders.
Don't watermark your image - this only brands the images and makes it unshareable to most pinners. Better yet, it's better to not put up any marketing pitches in your pins such as price of your products or services or the company logo - save this information for the description.
Curate your images and be authentic, showing your own creativity is key to magnifying your brand persona. Fundamentally this comes down to a brand being an active and engaged member of the Pinterest community rather than being a brand who broadcasts to the community.
Pro-Tip: Put the link to your Pinterest profile in your e-mail signature to help spread the word and get followers.
One original pin can get you weeks of traffic, in comparison to one tweet, which may only have legs for a day. Don't begin with commercial images - share fun, eye catching pins. This will engage your following and get them sharing your profile. You may also offer prizes each month to the pinner who repins and likes your images the most - call it the Very Important Pinner program.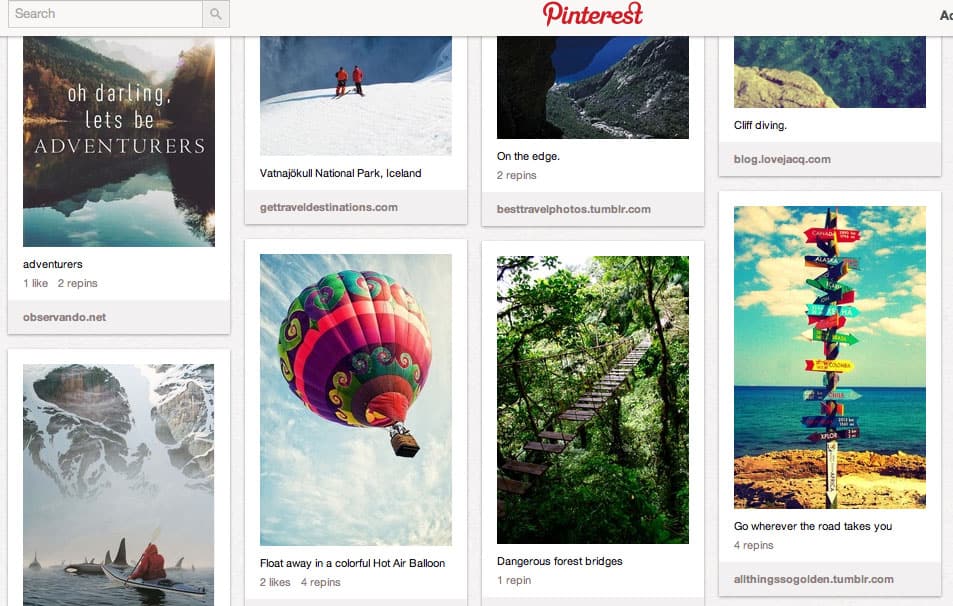 People on Pinterest enjoy looking at creative images and enjoy the process of finding and discovering new and unique images.
If you want Pinterest to work in your favour, remember that it isn't a market place for you to blatantly sell your product and share your advertising. It is a place where people are brought together by a general creative interest in topics or images. Keep anything that reeks of corporate marketing out of your pins - and you could have Pinterest working for you in no time.
If you're looking for more ways to get your business started on Pinterest or if you're interested in social business drop us a note or head over to Pinterest for Business to get yourself started.
Happy Pinning!