Shoppable Livestreams for Ecommerce
---
Podcast: Play in new window | Download
Subscribe Today Google Podcasts | RSS
🎵 I see it 🎵 I like it 🎵 I want it  🎵 I got it 🎵
Well, Ariana must have known the future of eCommerce all along!

As brands large and small look for new and engaging ways to connect with their audience, Livestream shopping is shaping up to be the next massive trend in e-commerce.

We now have new ways to reach and engage customers, combining interactive, entertainment and instant purchases into one unique shopping experience.

Successful shoppable livestreams are all about leveraging traditional marketing skills like researching your audience, building a community, and choosing the right amplification tactics.
What's working?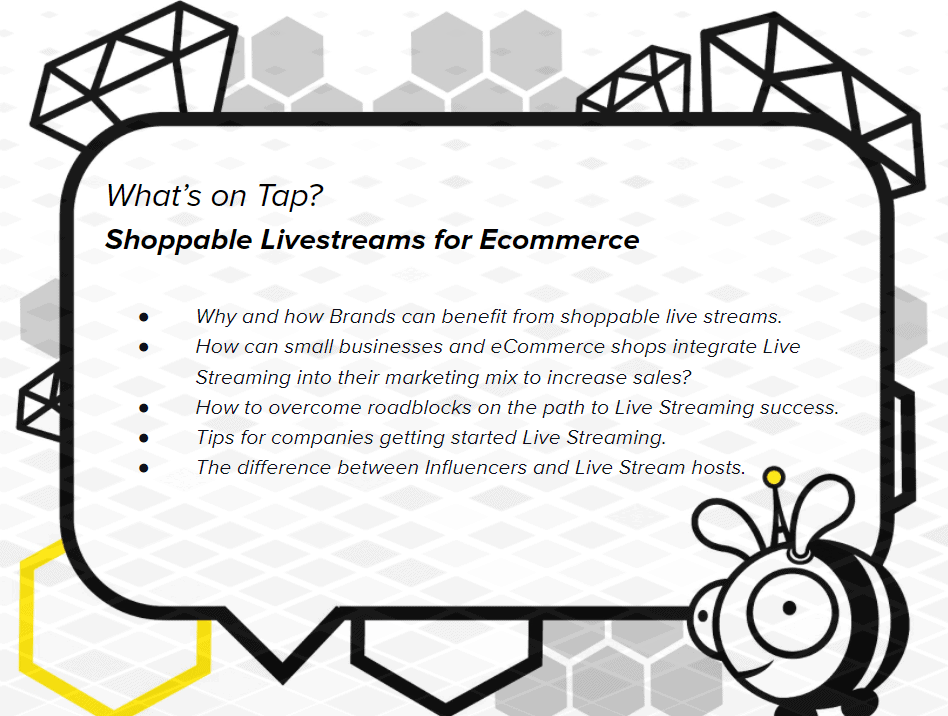 Why and how can brands benefit from a shoppable livestream?
Amazon Live has been around for more than a decade, but it is still hidden from view.
Amazon Live can be highly beneficial for brands since it is a self-service platform, just like Amazon's entire platform.
It is easy for users to go live and stream whenever they want.
Amazon Live is an impressive platform, however, its users have few guidelines regarding the best ways to stream live.
There are, however, many other ways to get started for small e-commerce businesses.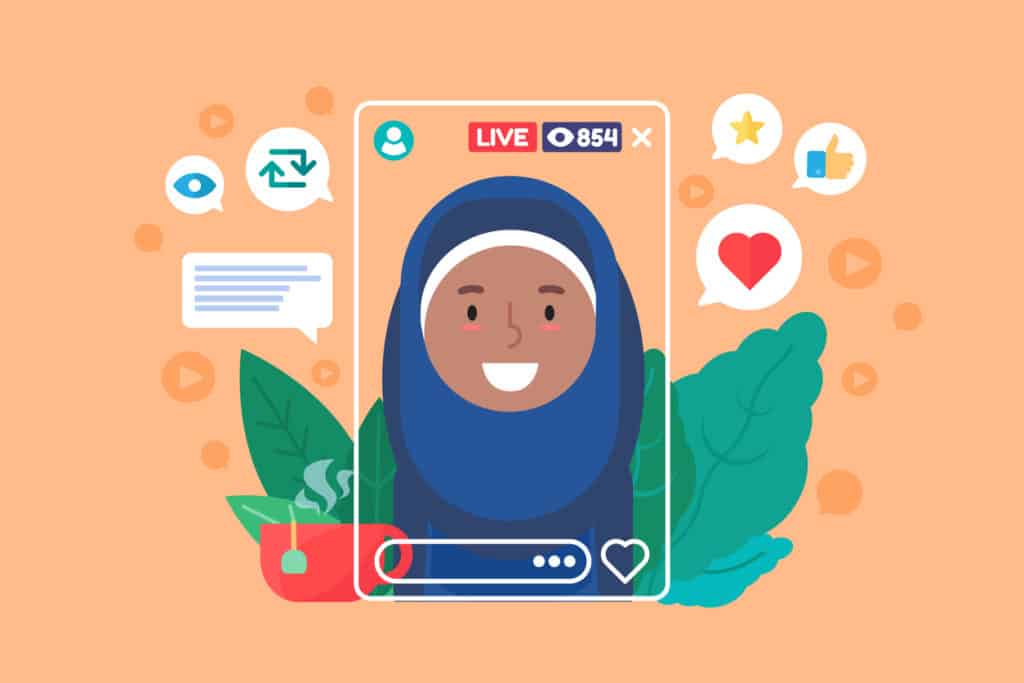 There is something unique about the growth of live selling, where customers can ask questions directly to a product expert while still shopping through a computer or phone.
This is why consider dabbling if you're a small e-commerce business looking to get started!
Building a brand and an audience takes time, so don't be afraid to start small.
Here are a few places where you can start apart from Amazon Live:
Shopify - Instagram integration
Facebook
Youtube Live
Pinterest
How can small businesses and eCommerce shops integrate livestreaming into their marketing mix to increase sales?
It's essential to build a sense of community and authenticity.
Even though it is challenging to compete against huge brands, people generally want to speak with someone they can trust.
Therefore, engage your audience!
If you have just started, you may want to address your viewers by name and talk to them as you would do in person.
Furthermore, the conversation should be relatable without becoming too personal.
The hardest thing to do is stream live to no one. Invite your family and friends to start.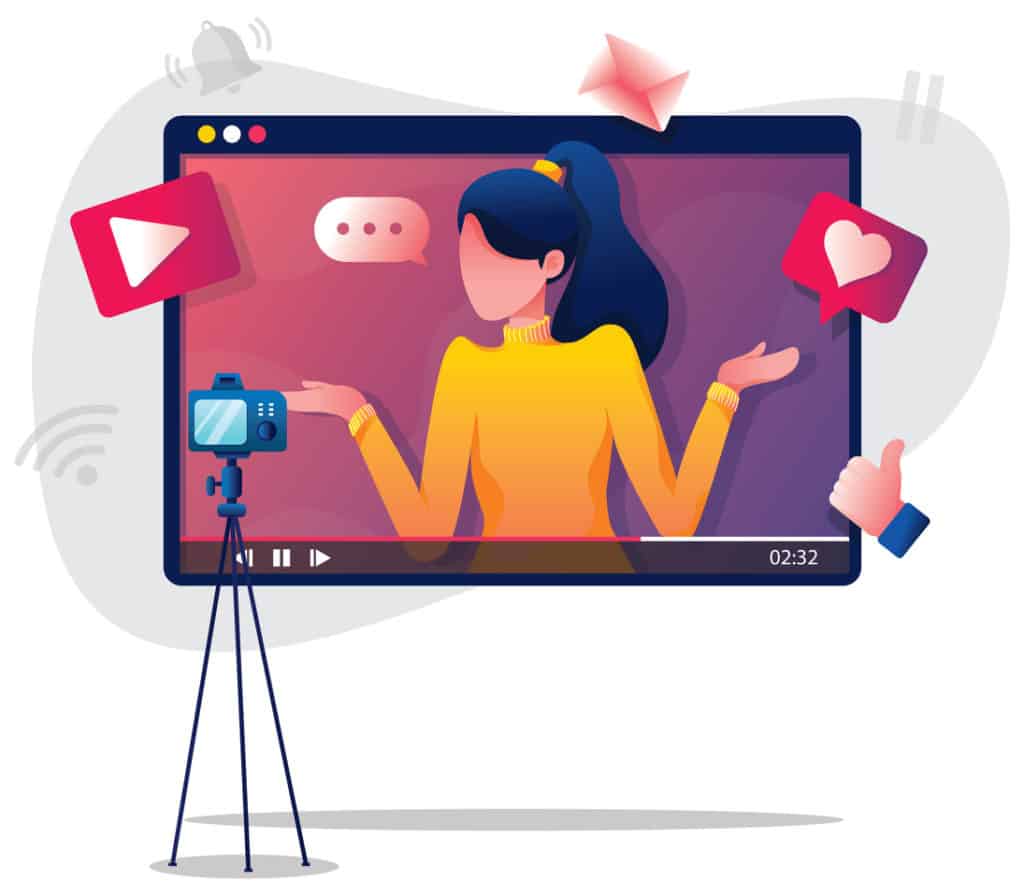 But with an increasing audience, it is also necessary to deal with negative remarks and trolls.
You can usually block certain users and hide comments on most platforms. Try not to respond to something inappropriate and concentrate on your livestream instead.
To help someone with a problem with a tool or product, try to educate them with your information.
Ultimately, viewers and consumers who watch the stream are reasonable enough to know trolls.
Although in starting, it can be tough to deal with trolls, in the end, your loudest critic can be your biggest champion.
Another thing to consider is that you have to get used to being in front of the camera.
In light of the current pandemic, many people are still working in virtual spaces every day.
In this case, it makes the story more relatable, especially if there are any memorable moments.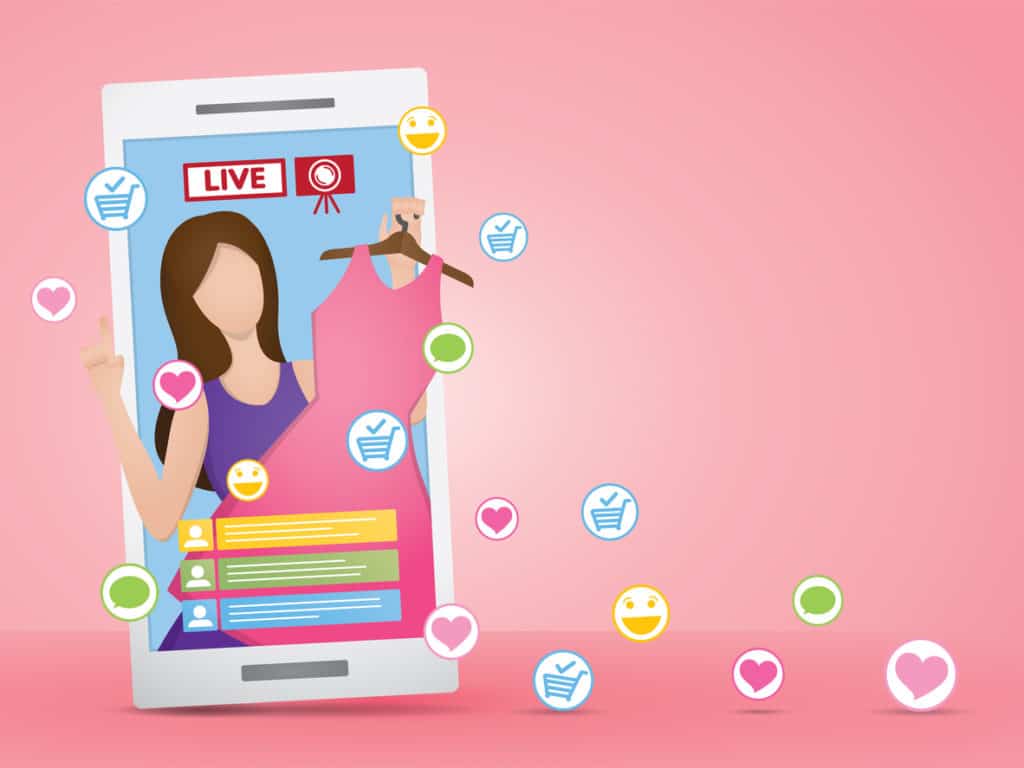 When scheduling your livestream, you should think about what is reasonable for you, who you are trying to reach, and when they will be available to watch a livestream.
The most important thing is to be consistent and announce holidays and days off in advance.
On the other hand, you can also livestream events such as product launches or flash sales at specific moments.
Your livestreaming programming can be based on your livestreaming goals, which can include sales, product education, and so much more.
People always seek answers, so format your stream as a question/answer, a product feature, and repurpose some of your content across other areas.
You can consider repurposing by taking an entire stream and then cutting it into segments or crafting a post.
Many software programs can edit your videos and make it easy to repurpose them.
You can connect your live stream on multiple platforms using OBS studio and Restream software.
How to overcome roadblocks on the path to livestreaming success?
Alternatively, you can also begin streaming on Amazon if you sell your products there.
Start where it's easiest, and then grow from there.
When you're just starting, it's okay to use your phone to stream. Once you grow, you can also expand technologically by using different OBS (Open broadcasting software) and streaming on other platforms.
It's only natural for people to feel nervous and self-conscious when they start livestreaming for the first time.
However, nerves are normal, and you shouldn't let them hold you back.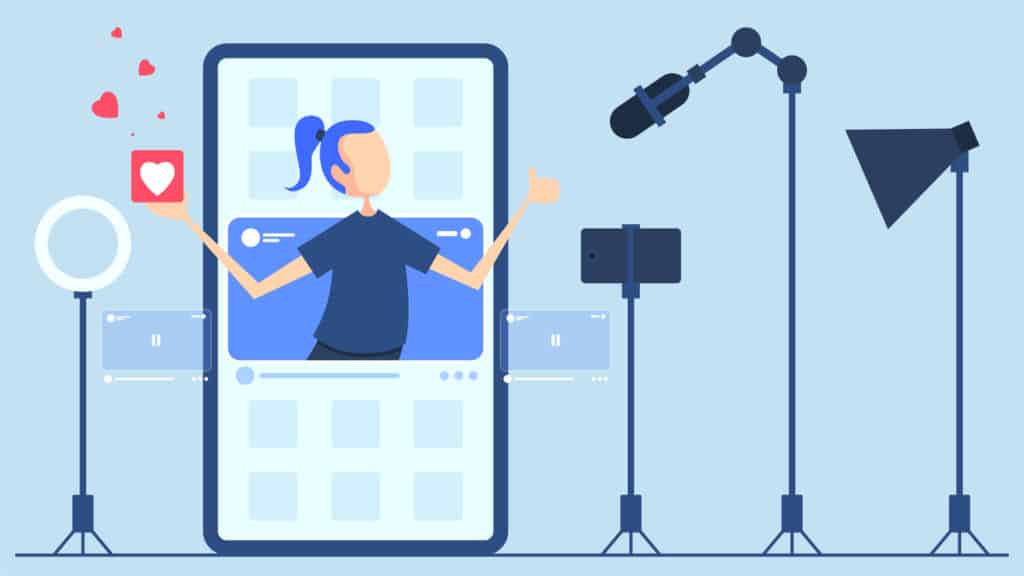 The significant challenges you will face while streaming is from the technological end.
And because live streaming is new, the audience is forgiving. And in this saturated world, authenticity is essential.
So don't get overly crazy on the tech side if you are not comfortable with it.
The difference between influencers and live stream hosts
An influencer is commonly referred to as anyone who creates content and appears on camera.
Still, a real influencer is creating highly educated and curated content, and it is supposed to feel like UGC, and that's what influencers do.
You can drive traffic and generate brand awareness using great influencers, and this is an invaluable type of content.
If you're going to livestream, these two skills are crucial - first, be comfortable in front of a camera.
It doesn't mean that every Instagram influencer will be a tremendous livestreamer.
Another thing is that whoever hosts your livestream will want to be a product or brand expert - if people ask questions that your livestream host cannot answer, there is no point to it.
Livestreaming has grown in popularity, and influencers give products education and live, so businesses might want to outsource that talent.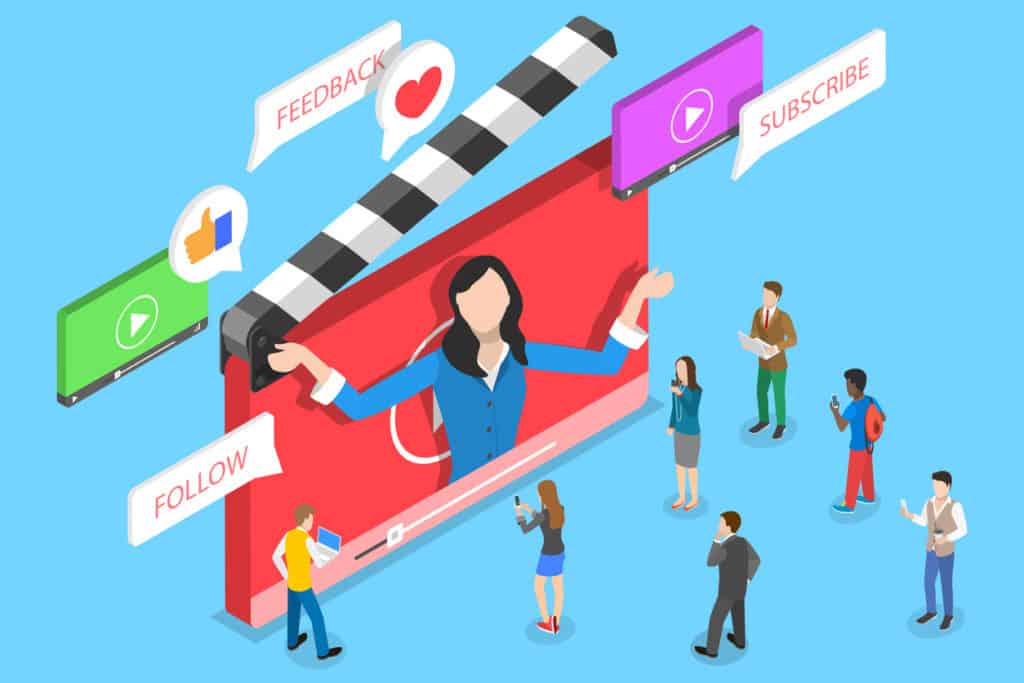 You can also use a sales agent if your business is of medium or large size, as they know your products more than anyone, so you don't necessarily need to hire someone or pay them if you're starting.
Businesses should focus on live streaming efforts rather than influencers because it is consistently important for success.
Influencers have become so saturated that viewers and consumers have become savvy.
The audience knows that the content is edited and filtered, but your audience and consumers recognize something more authentic.
Anything you can demo to your audiences, such as beauty products or hardware, can be live-streamed. It doesn't have to be the same every time; you can tweak it a bit every few weeks when you go live.
Tips for companies getting started Live Streaming
The first tip to getting on live streaming is - Being Consistent.
It is predicted that digital sales through shoppable live streams will increase this year.
So if you are going to start live streaming -
Promote your show with an Instagram post
Offer a discount
Let the audience know what value is added for them
Once a month, it's exciting to have either additional partners or collaborations complementing the business.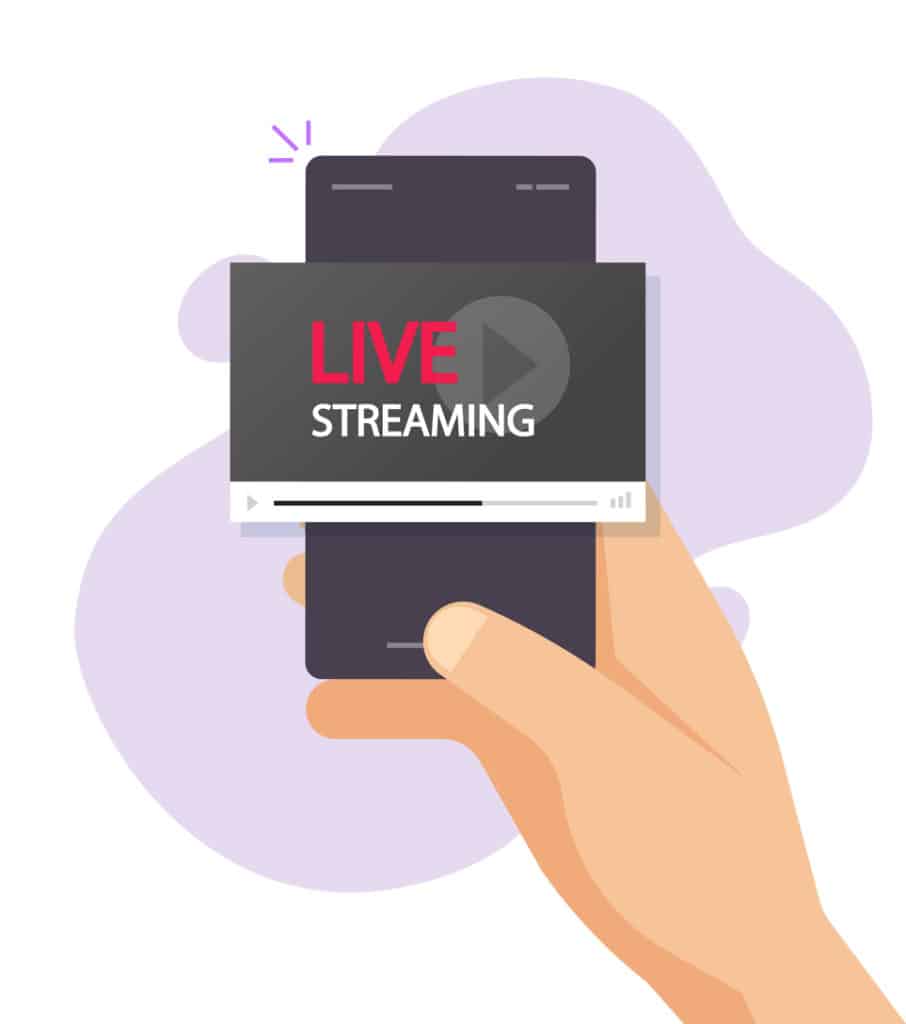 There are many platforms on which you can start live streaming and add your Shopify site:
Bambuser offers an end to end solution for live streaming to business
Firework is the short-form web story video platform that lets you Live Stream with shoppable video, to sell more to your customers on your own website.
If you repurpose your live stream into YouTube shorts based on specific questions or products that have competitive search terms, you'll rank higher in search.
If you're looking for more great content, check out some of our other reads below: