Scaling Growth with this Influencer Marketing Strategy : RM 101: Week 4
---
Welcome to Week #4 of RM101! This week I'll be sharing my thoughts on how to scale a business with an influencer marketing strategy.
I've grown and sold multiple Instagram accounts, accumulating 400k+ followers (between three accounts) in the process. Today I'm going to explain what to look for (and avoid) in an influencer, as well as the strategy I would use to scale my business with influencers.
Story Time: Movement Watches
Ever heard of Movement? If you're active on Instagram, you'd at least recognize them. Movement has taken the wristwatch market by storm in the past 5 years by offering inexpensive alternatives to the famous watch brands that have been around for ages.
By selling directly to their consumers and eliminating the need for stores, they were able to make high-quality, beautiful watches for half the price of the competition. My favourite part of their story is that the two founders were only 19 at launch.
They crowdfunded their idea, and successfully scaled their brand though influencers. They're now nearing 1 million Instagram followers and have grossed $60m in sales in under four years.
Influencer marketing was undoubtedly the most effective tool they used to scale their business so quickly.
But how can you replicate their success?
My Go-To Influencer Marketing Strategy
Here's a broad overview of how I would bootstrap my way to a well-known e-commerce brand through Instagram influencers.
Pick Influencers That Aren't Too Big (Yet)
Start with small steps to get the hang of it, targeting influencers in the 10k-50k follower range. These are easier to find, more likely to accept your offer, and less likely to have existing contracts.
Fully analyze their audience by asking for screenshots of their analytics, and manually check who is engaging with their photos. Ensure that your company brand fits with their personal brand—or risk advertising to the wrong audience.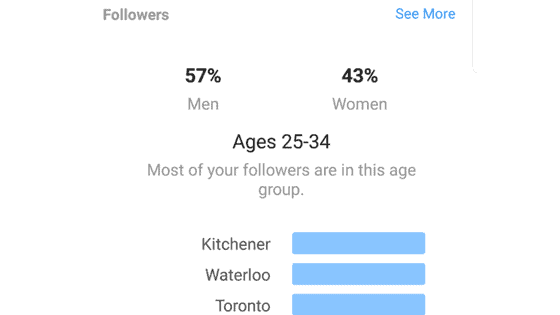 Personal brand pages advertise more effectively than "fan" pages. As someone who's built "fan" pages, I can confidently say that personal brand accounts have a significantly more engaged (and profitable) audience on a per-follower basis. Personal accounts create more meaningful connections.
Leverage Commission for Your Influencer Marketing Strategy
Generate a discount code for influencers to distribute to their audiences. When customers use those codes, you can attribute that sale directly to the specific influencer, and then pay them a commission.
By incentivizing your influencers with commissions, they'll put more time and care into their promotional content. That motivation can make them as hungry for sales as yourself.
The best part about this influencer marketing strategy is its low-risk nature. You only pay the influencer when you get paid, so you don't lose money if you partner with an influencer speaking to an unengaged audience.
The only reason influencers wouldn't want to work on commission is if they thought their audiences wouldn't purchase enough for a promotion to be worth their time. In other words, if they don't want to work on commission, then you wouldn't want to work with them anyway.
Scale Your Sales with New Influencers
As you add more influencers to your portfolio, start looking for larger ones that fit within your niche. If your product isn't the mass-market type, then you might not find many huge accounts that have similar target audiences as you.
That's not a big deal. Stay focused on accounts whose followings match your target market. It's better to aim for high-quality followers than a high quantity of followers.
If your product does have mass-market appeal, like Movement's watches, then you can just continue to add influencers to your portfolio until you can't keep up with the orders.
What if Instagram Doesn't Have the Right Influencers?
Note that I've applied this strategy to Instagram because that's where this strategy seems to work best. However, you should check out my other blog post on different social media demographics to see if Instagram is the right platform for your product. It might not be.
If that's the case, then you just need to apply this strategy to another channel with similar brand channels.Try out YouTube, Twitter, Facebook, and even Snapchat.
Now go out and scale a movement!