New Social Media Platforms You Should Consider In 2021
---
Podcast: Play in new window | Download
Subscribe Today Google Podcasts | Stitcher | RSS
Social media has changed a lot in the past few years, and it's only getting more prominent. With the year we've had, it's no wonder the focus has been on these platforms. We're all aware of the top social media platforms widely used, but there may be some you might not know about that are truly making waves. Let's dive into what they are!
What's New?
New in marketing this week: Pinterest is still relevant, Samsung comes for Apple and a daily brief on Google's Marketing Livestream and Microsoft's advertising.
Pinterest Now Facilitates More Than 5 Billion Searches per Month – Pinterest has shared some new insights into user search activity as part of an overview of how its search system works and how it has evolved to provide more accurate matches.
Samsung Mocks Apple in Its New Smartphone Announcement, But It Backfires – To promote the new Galaxy S21 Ultra, Samsung once again turned to a trustworthy old tactic: poking fun at Apple. But the marketing has elicited severe criticism.
The Greatest Hits from Google Marketing Livestream – New features are available in Google Ads for local businesses, travel, and more.
What's Working?
Social media platforms aren't just fun things we go on to pass the time; they have become a way of life for many people and businesses.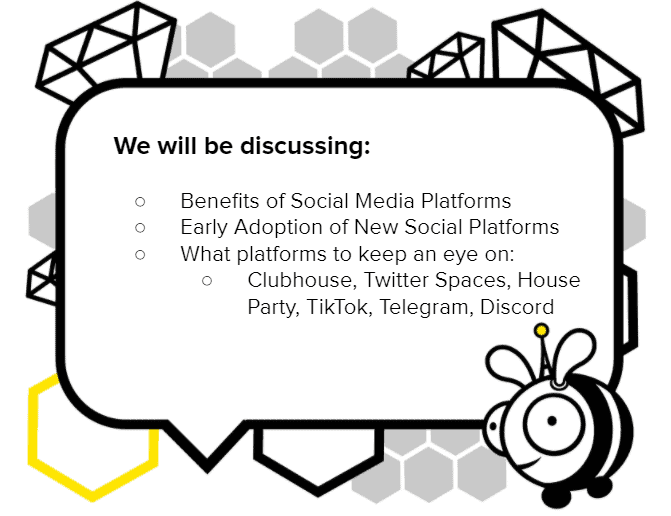 We use social media platforms to communicate and find people that have similar interests.
You can use it to connect through groups, networks, and locations directly.
If your business isn't familiar with the platform or has no interest in adapting it, you'll still want to be aware of your surroundings, so you can see what the playing field is like.
Benefits of Social Media Platforms
Everyone is on social media; well, not everyone, but a good chunk of the world!
Having the ability to adapt to various social media platforms allows you to build your brand; it can help you:
Increase your brand awareness

Humanize your brand

Promote content

Drive traffic to your website

Uncover industry trends
These social platforms can also bring customer and audience engagement, allowing you to:
Directly connect with your niche audience
Open the dialogue for a two-way conversation
Network with your target audience and industry professionals
Provide a better customer service
Partner with influencers
Gain insights and analytics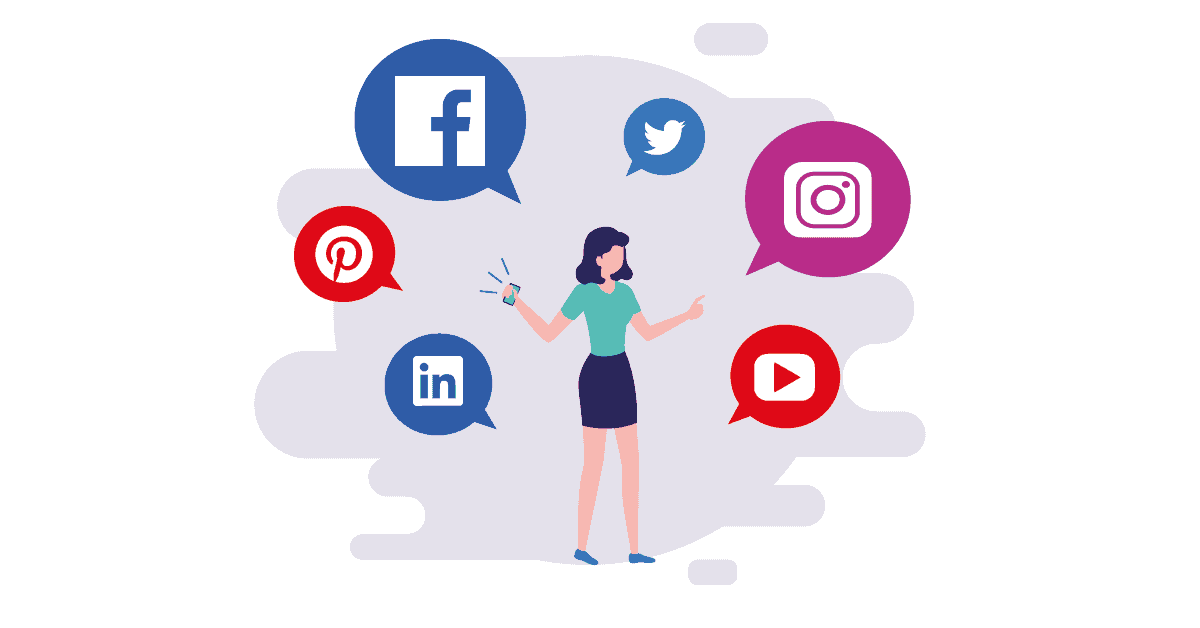 With newer platforms, the algorithms are more generous, so it's better to jump on the bandwagon sooner rather than later.
Early Adoption of New Social Platforms
When you are a first adopter of any up-and-coming social platforms, you're going to benefit the most.
Early adoption on new platforms allows you to learn the tips and tricks sooner and position yourself in a place of leadership. It also allows you to connect with key influencers before everyone else does.
Staying relevant and ahead of the game is crucial in our ever-changing industries and trends.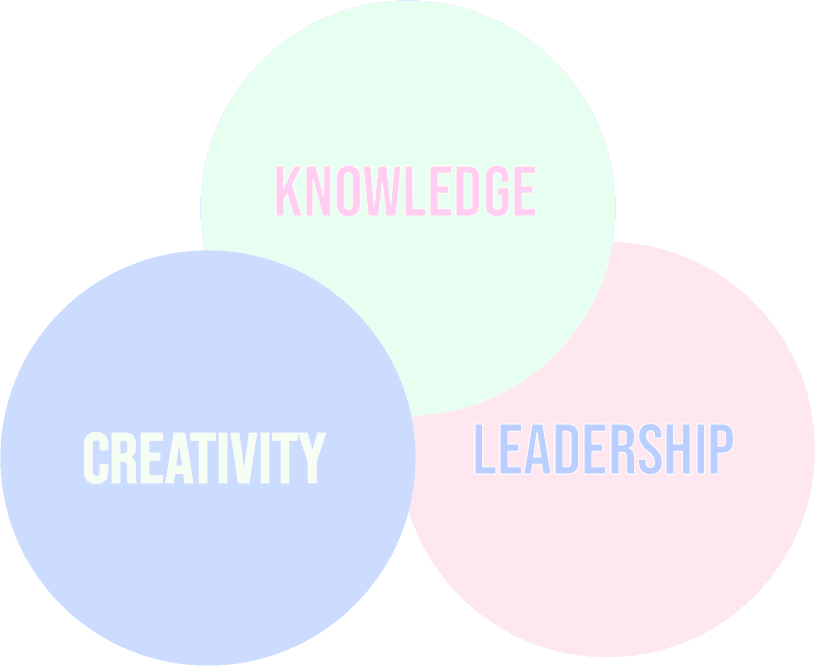 Social Media Platforms to Keep an Eye On

1. Clubhouse
Clubhouse is an invite-only platform where users communicate in voice chat rooms that cover a variety of topics.
In this platform, you have the option to join digital rooms that can hold up to 5000 participants. Users can choose to listen as an audience member or request to speak if they wish.
The app thrives on the concept of FOMO (Fear Of Missing Out). If you're not online, you may miss the opportunity to hear something beneficial to you.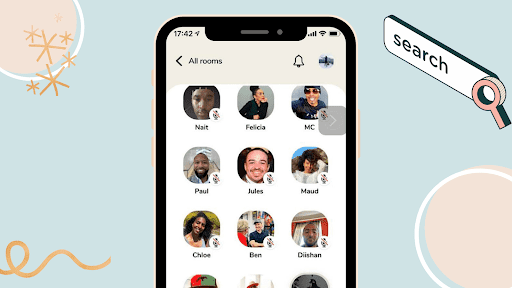 2. Twitter Spaces
Twitter Spaces is a new way to have live audio conversations on Twitter.
These spaces are public, so anyone can join as a Listener, including people who don't follow you.
You can have up to 11 people (including the Host) speak in a space at any given time.
Twitter learned from Clubhouse and created a platform that could do, essentially, the same thing.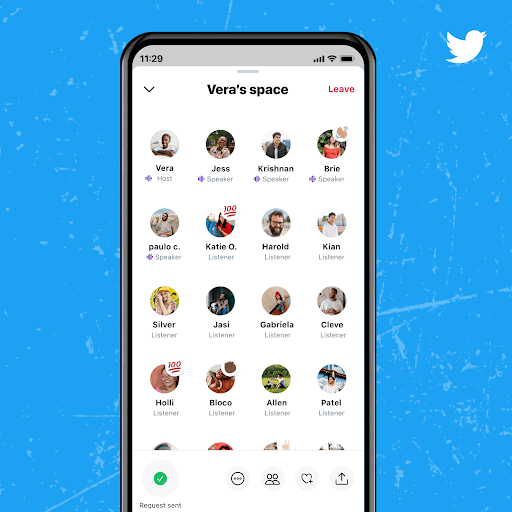 3. Houseparty
Houseparty is a face-to-face social network that allows for group video chatting through mobile and desktop apps.
It's a social collaboration with video, audio, and entertainment.
It makes connecting with people and businesses easy and effortless.
When your connections are "in the house" you will receive alerts, to notify you that they are ready to start a conversation.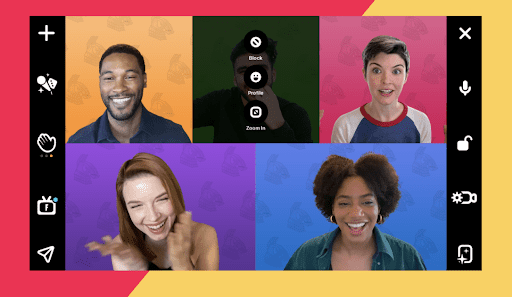 4. TikTok
TikTok is a video-based social network that highlights micro-entertainment.
Users can choose to participate in the ever changing trends, or scroll their carefully curated "for you page".
The app uses local trending hashtags to suggest topics to content creators and features a library full of trending songs and challenges.
This platform is extremely useful for small businesses to help them quickly go viral, allowing them to gain decent exposure fast.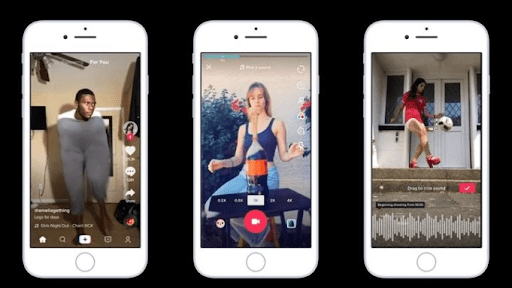 5. Telegram
A cloud-based instant messaging service, that allows users to send multimedia messages and make voice and video calls.
What makes it unique is its focus on privacy, encryption, and an open-source API.
You can message other Telegram users, create group conversations, call contacts, and send files and stickers.
This app comes with secure 1-to-1 messaging, so you know that your conversations are protected.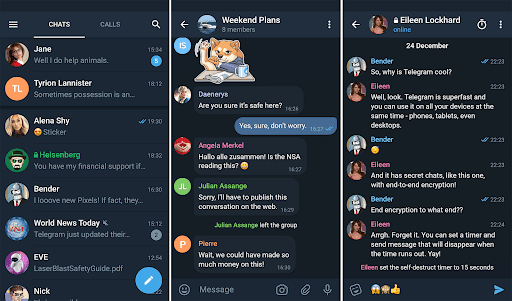 6. Discord
Discord is a digital instant messaging platform designed to create communities for specific topics and discussion pieces.
Users can communicate with voicemails, video calls, text messaging, media, and files in private chats or as part of communities called "servers".
Discord has a variety of chat rooms and voice chat features that allow people to connect based on a specific topic.
Businesses and streamers use Discord to create a community where they can post updates and share valuable information.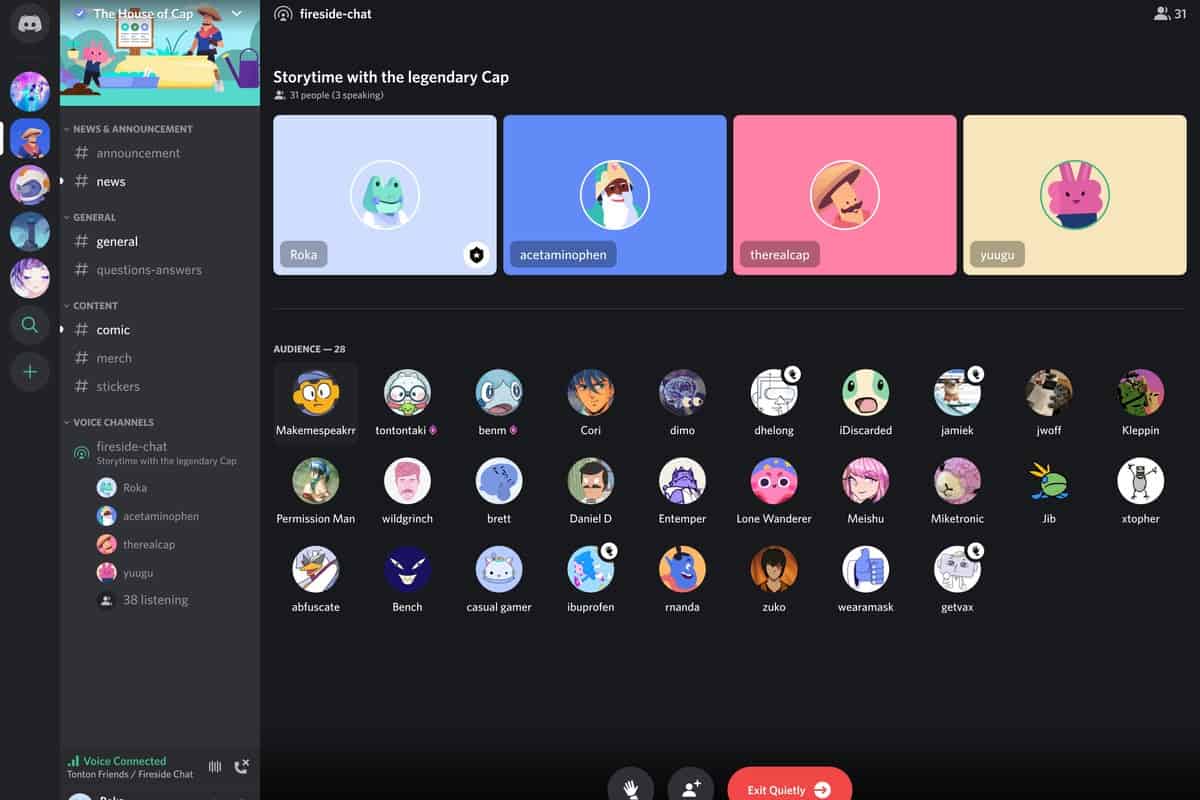 The Ever-Evolving Thing We Call Social
Social platforms can be used for so much more than connecting with friends and family - ideally, you should utilize these platforms to share fresh perspectives and new ideas.
Social presence can benefit business owners and startups, and allow individuals to network, socialize and showcase their personality all while staying on top of trends and industry changes.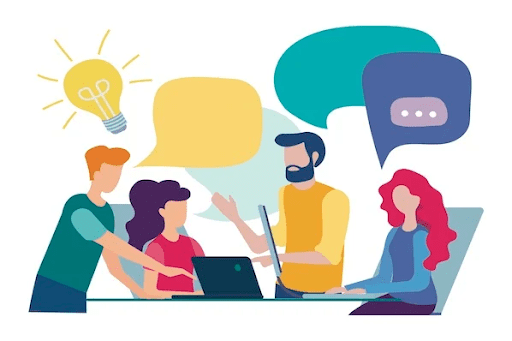 If you loved this read, then you'll want to check out some of our other great reads: