Copywriting Tools and Techniques to Help You Efficiently Create Killer Content
---
Podcast: Play in new window | Download
Subscribe Today Google Podcasts | Stitcher | RSS
Content is king, and this week we're going to analyze that throne and look at some pretty cool copywriting tools and techniques that will help you write efficiently and create some killer content.
Writing good copy is hard. Anyone who has attempted this knows it all too well. It takes skill and practice, but you also need to develop a strategy and have a plan. Luckily, there are some pretty awesome tools available to help make the job a little bit easier.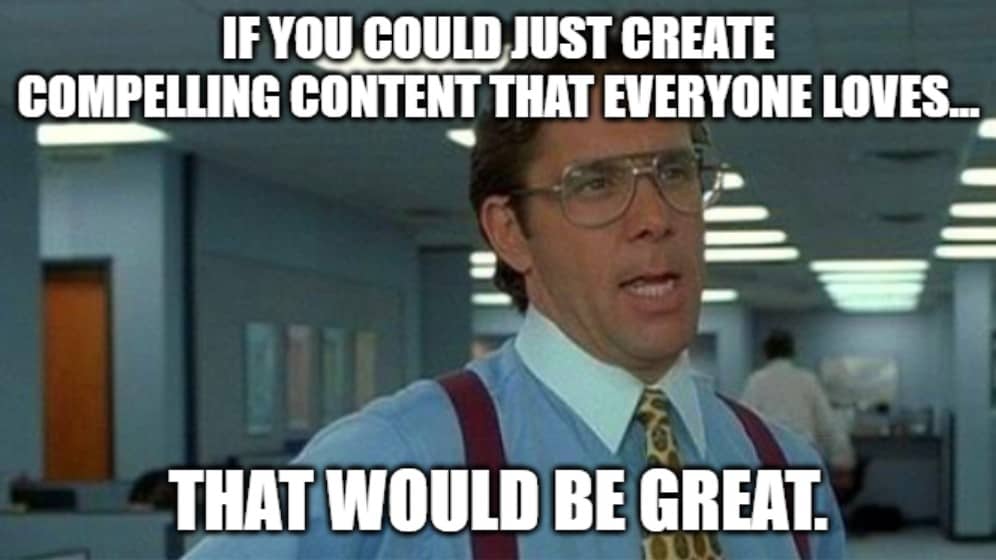 Check out the video or podcast above. 👆 Subscribe to our weekly live stream on Facebook, or take it on the go with a podcast on your chosen platform. Keep up-to-date on news, trends, and tips in digital marketing and join in on the conversation.
What's New?
This is maybe the best story of the year so far...but there's more, too!
Meet the 92-Year-Old Kitchener Senior Who's a TikTok Star - It's always cool to see your home town making the news, especially when it's wildly unexpected and so wholesome. Enjoy, folks.
CMOS reflect on how COVID has reshaped marketing 1 year in — and what they would've done differently - As we near the one-year milestone living under the coronavirus pandemic, marketers are taking stock of an industry that has changed rapidly and in ways that could be permanent.
What Google's rejection of post-cookie identifiers means for advertisers - Google has again disrupted the plans of advertisers and ad-tech providers looking to target and track consumers, saying that it will not build or use alternative user-level identifiers once third-party cookies are phased out.
Influencer impact is increasingly tied to diversity, study says. The growing importance of influencer marketing is a byproduct of the increased time people spend at home during the pandemic, Valassis' study suggests. Influencers have the power to humanize brands, making them an important bridge with consumers as they spend more time on social media.
What's Working?
Are you struggling with writing effective, killer content? Don't worry, friends, we all do. But there is hope!
Here's a handy tip!
Use copywriting formulas whenever you write anything. It eliminates the guesswork that makes a lot of bad copy, bad copy - and it helps you generate A/B test ideas faster and pinpoint the issues with copy, headlines, and video scripts.
Using copywriting tools and techniques will help you write better, develop the right tone for your audience, and teach you how to properly structure your content for eas-of-reading, SEO, and rich snippets.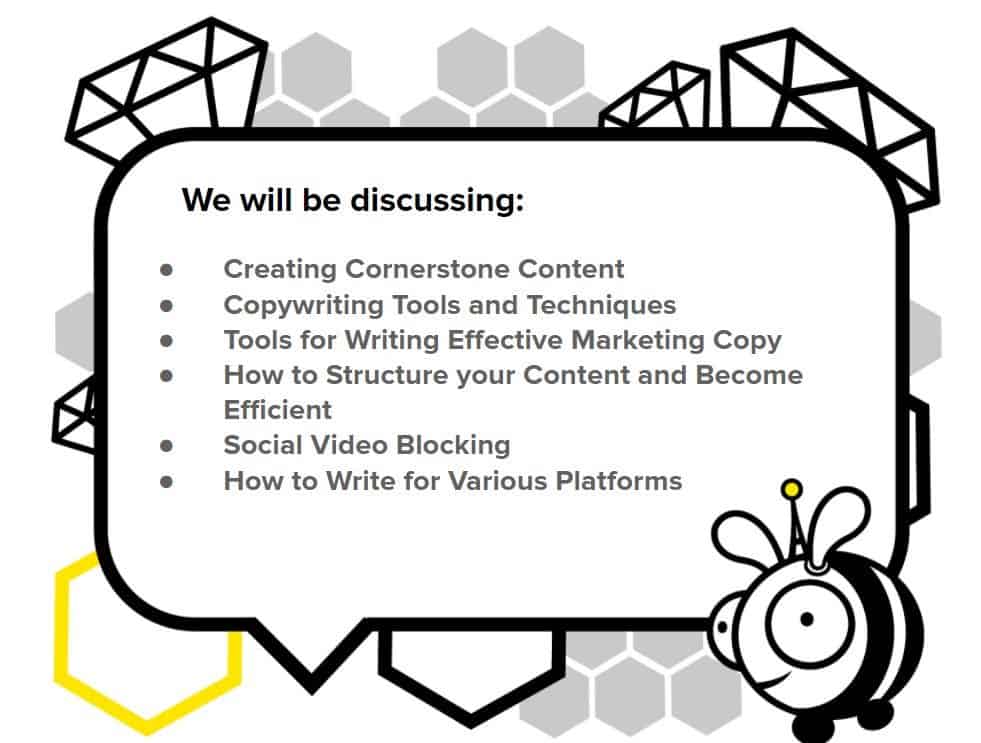 Creating Cornerstone Content
Creating cornerstone content or content pillars is crucial to rankings and the success of your content.
Cornerstone content is the core of your website. It consists of the pages or posts you want to rank highest in the search engines. They are usually relatively long, informative articles, connecting insights from different blog posts, videos, or social posts and including everything relevant about a particular topic.
Their focus is to provide the best and most complete information on a specific topic rather than sell products; but, they should still reflect your brand.
You'll want to make sure they're well written and informative, update them often, and aim to get them to rank for your most competitive keywords.
It's also important to create content pillars for your cornerstone content. A content pillar is a subset of topics or themes that link back to your core content, which creates the foundation for your overall content strategy.
Each of your pillars could comprise different content types such as blog posts, videos, images, or even tweets. You want these pillars to link back to your cornerstone content, which creates a network or ecosystem for the topic so that your audience can find the content in a variety of available formats, thus reaching a broader audience.
Brands need content pillars for organization, targeting, and ideation.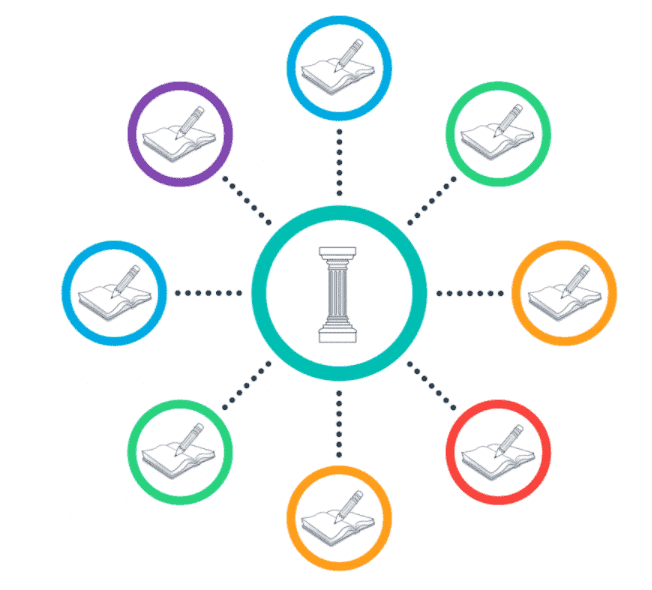 Top Clusters are additional materials created to support your pillar content. They provide the opportunity to expand on what you've highlighted in your pillar content.
Your cornerstone page is the main hub of information, and it's your topic clusters that are attracting the users.
Backlinko is an incredible resource for learning how to set up your site structure and organize your cornerstone content and content pillars.
It is the place for next-level SEO training and link-building strategies. Internal linking is a super powerful technique and can drastically change how Google ranks your site.
Backlinko is where professional marketers turn for proven SEO advice.
The site has one of the most popular marketing blogs online and offers an SEO course that shows you exactly how to get higher Google rankings, step-by-step.
Tools for Writing Effective Marketing Copy
There are so many amazing copywriting tools and techniques out there that can help you become a more efficient writer and content creator.
We're going to take a look at these tools today:
Conversion.ai

Grammarly

INK_

SEMRush

Answer The Public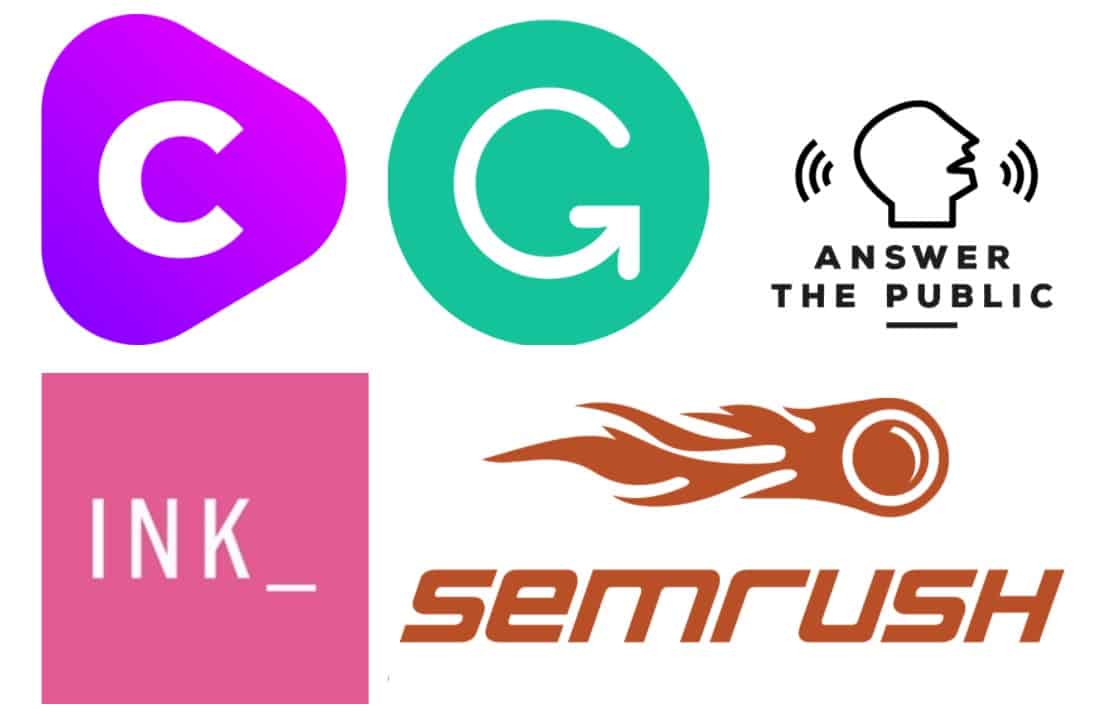 Let's dive right in.
Effective Marketing Copy Tools - Conversion.ai
This tool uses AI to write proven, high converting copy for increased conversions and higher ROI.
It can instantly generate high-quality copy for ads, emails, websites, listings, blogs, and more. It also helps you build a framework for your copy to have a great place to start.
There is a free version where you can earn free credits, and there's a ton of features that can help content creators construct a variety of content types.
Effective Marketing Copy Tools - Grammarly
Grammarly is a free writing app that makes your online writing clear and effective. It will identify far more spelling and grammar mistakes than your typical free checker.
It scans your text for common grammatical mistakes (like misused commas) and more complex structures (like misplaced modifiers).
It's a handy tool that can be used for free and can help catch those little mistakes that we all make sometimes.
Ensure everything you write comes across the way you intend.

It helps you present your best self every time you type.

Make your writing clear and engaging.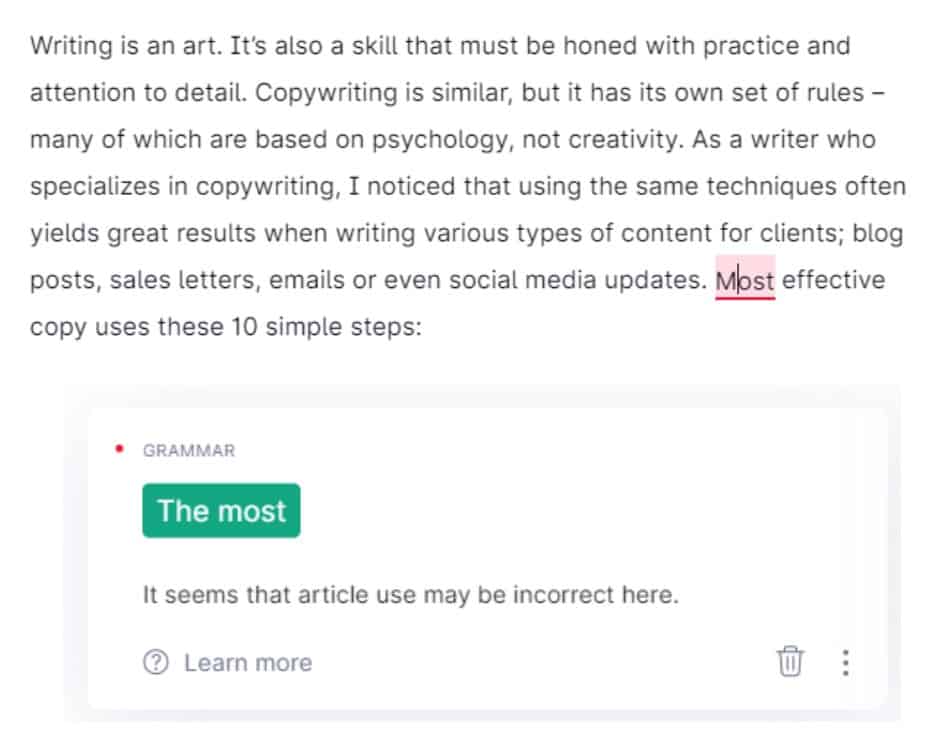 Effective Marketing Copy Tools - INK_
INK_ is another excellent AI-powered writing application, which also has a great free version available.
It's some pretty awesome AI-powered writing software that shows you exactly what to do so that you can write incredible SEO copy in a fraction of the time, with much fewer errors.
It can help improve your user engagement, rank potential, integrations, content performance, competitive intelligence, on-brand, and results.
Using this tool ensures you're 4x more likely to rank by scoring your SEO to help show you where you can improve it. It's a very handy feature!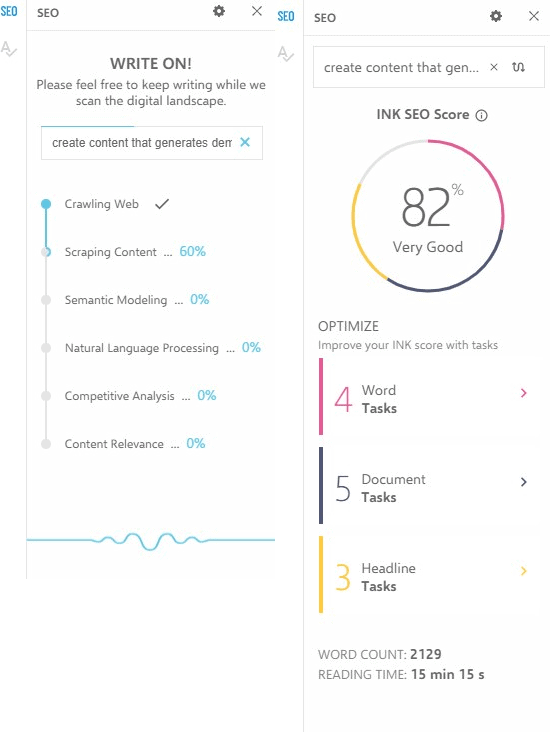 Effective Marketing Copy Tools - SEMRush
SEMRush is one of the most powerful marketing tools available. The number of features it has would take multiple long-form blogs to cover.
It can be intimidating, but learning to use even a few tools can boost your performance and your copywriting quality immediately. It's one of our most used tools here at Honeypot.
One of those tools is their SEO Writing Assistant.
Using SEO Writing Assistant, you can:
Maintain your brand's tone of voice.

Make sure your copy is optimized.

Improve your article before publication.

Make your article easy to read.

Quickly assess your article's SEO quality.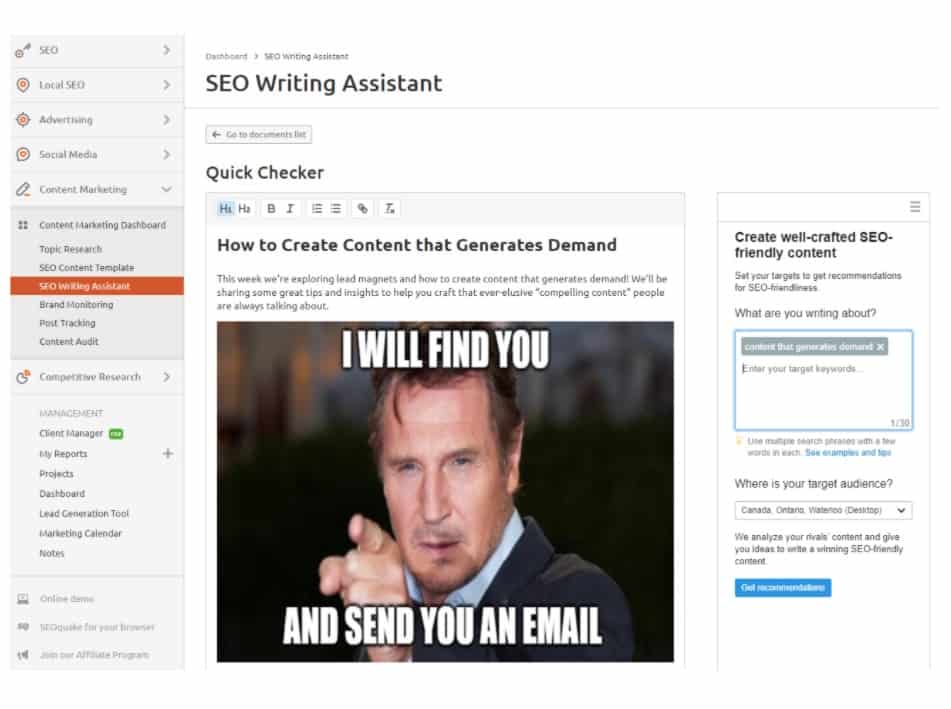 Effective Marketing Copy Tools - Answer the Public
Answer the Public is a keyword tool that visualizes search questions and suggested autocomplete searches in an image called a search cloud.
It's organized in categories such as what, where, and why; these search clouds provide an overview of the questions people are typing into search engines from their various devices.
It will give you a good baseline on the types of questions your audience is searching for, and when you incorporate both common and long-tail keyword phrases, you'll be able to find the most relevant searches from your audience.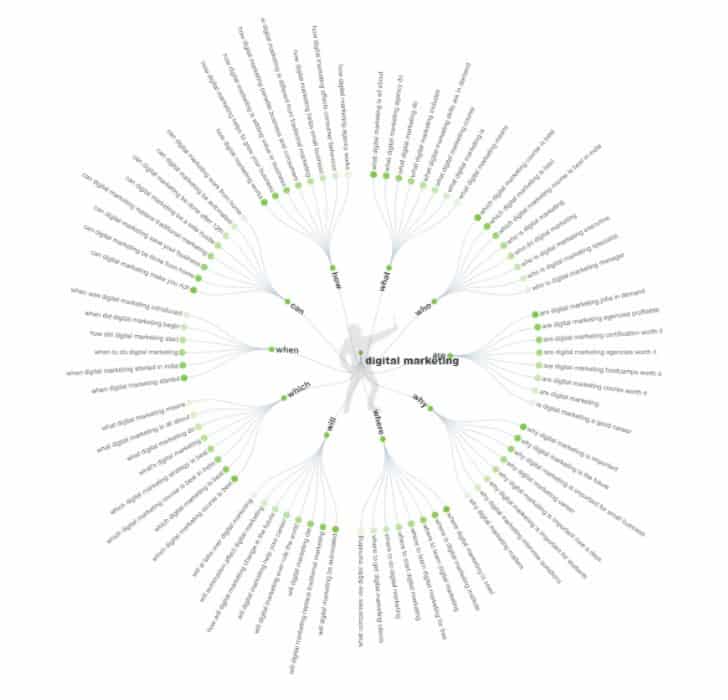 How to Structure your Content and Become Efficient
Content structure is the use of headings that break your single content piece into sections and subsections.
This improves content by:
Making it easier to digest.

Giving more ranking opportunities.

Making overall readability better.
Examples include:
Featured Snippet Algorithm.

Voice Search.

Mobile Search Behaviour.
Subheadings reflect your content hierarchy.
Break Each Topic into Subtopics.

Use HTML Headings (H1/H2/H3 etc.)

Use images to break up the text.

Format content into lists.
Best practices for writing H2/H3 subheadings:
It should be descriptive.

The best subheading is a question.

Include your main keywords.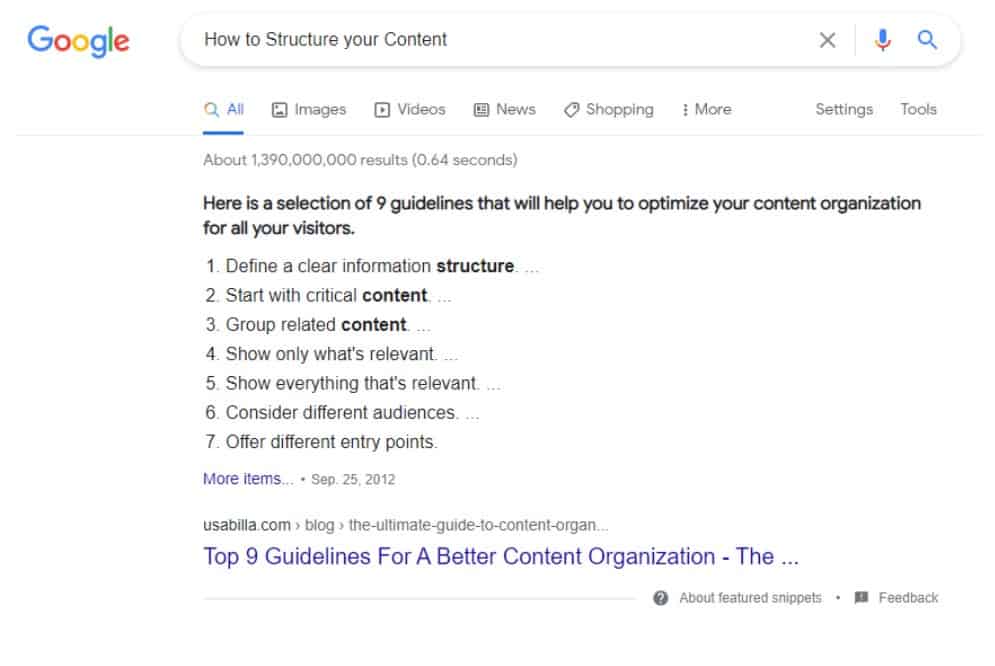 Social Video Blocking
Video content is arguably the most popular form of content you can create. They are easy to digest, interactive, entertaining, and so much more.
People will spend more time on a video than they would an image scrolling by in their feed, and they retain the information better.
Also, because of the increased demand for videos, there's a better chance that your target audience will see your video marketing efforts.
So, what's the best way to block out a video to ensure you capture your audience? Check out 5 simple steps below: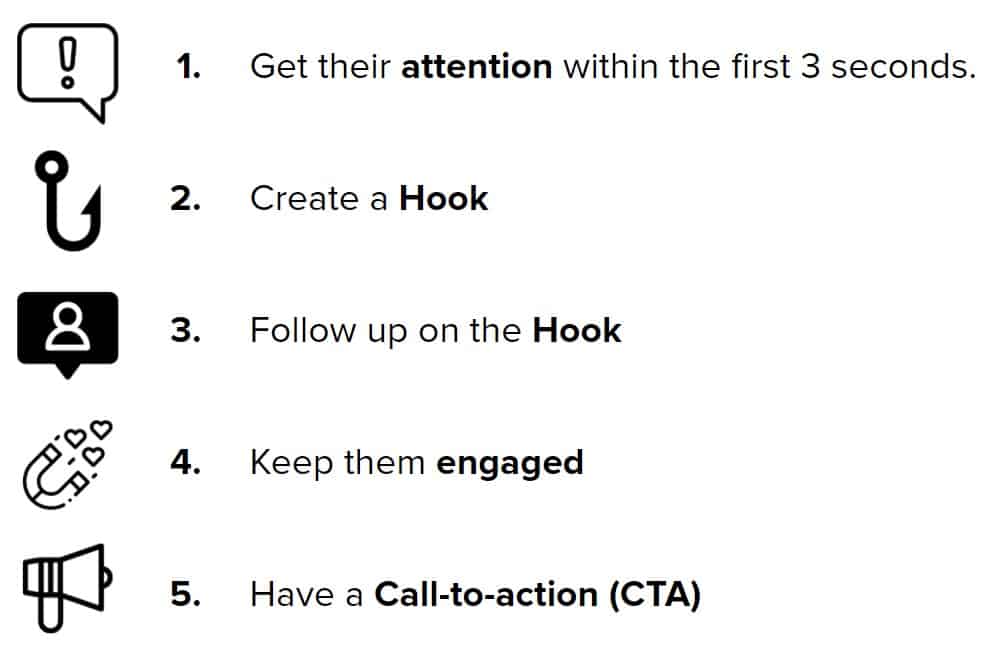 How to Write for Various Platforms
Each social platform has its own audience and purpose, and it's important to align your content with the platform's specific tone.
Let's take a look at the most popular platforms and what works for each one.
Facebook
Make sure your 

formatting 

is correct.

Auto-posting duplicate content across multiple channels runs the risk of including an 

"@user"

 tag that's only fitting for 

Twitter 

or 

Instagram

.

The character limit on status updates is 

63,206

.
People don't visit Facebook to consume long-form text or stories.
Instagram
The primary focus should typically be on your 

visual content

.

Provide 

context 

that lets users know what they're viewing.

There's a cut-off after 

three lines

; 

limit captions 

to that amount.
If you need more text, make sure the CTA is available at the beginning so everyone can see.
LinkedIn
Share simple post updates, usually business-related (

job

 

openings

, 

products

, 

conferences

).

Great place for long-form content.

LinkedIn content is more 

formal

, 

less informal

.
LinkedIn Users look at posts for reputable information in their respected fields.
Twitter
The character limit is 

280

. 

Fast-paced.

Hashtags 

are an effective way to 

indicate 

and 

summarize 

what your message is about.
Show some restraint with hashtags. The hashtags shouldn't overpower the text.
That's a Wrap
Copywriting is much more than simply writing content for your site or social channels.
You need to consider:
The platform you're writing for.

The audience you're speaking to.

The structure of your content.

Creating cornerstone content.

Using available tools to improve efficiency and readability.
Thanks for reading, and we hope you find some valuable information to help you in your marketing adventures! If you have any questions, comments, or stories to share, sound off in the comments below or hit us up on the socials.
Live long and prosper.