Social Videos and Memes: How to Create Content That Will Delight Your Audience
---
Podcast: Play in new window | Download
Subscribe Today Google Podcasts | Stitcher | RSS
This week we're diving into How to Create Social Videos and Memes That Will Delight Your Audience.
Social media has taken over the internet and video is by far the top-performing type of content, so we wanted to create a guide to help creators up their video production game!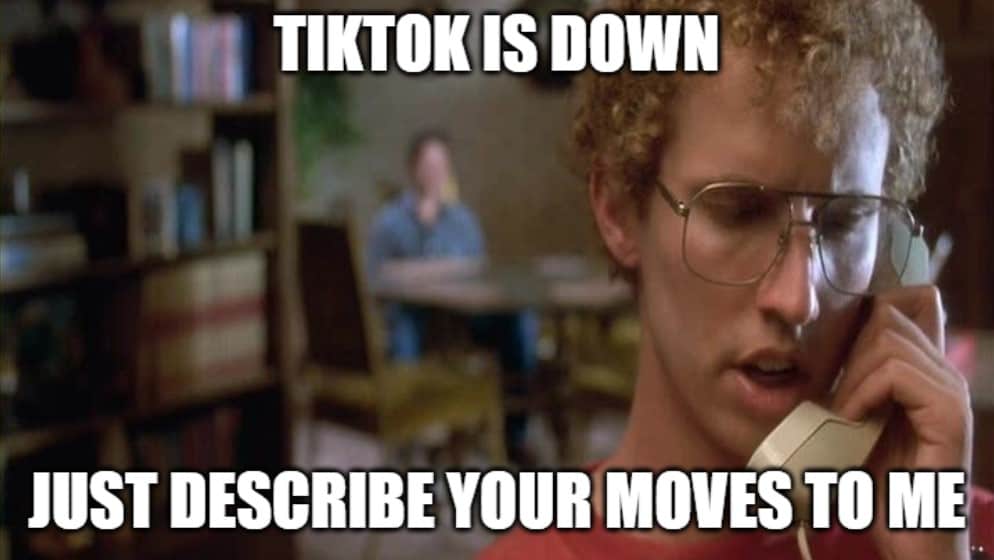 What's New?
This week we have fickle Gen Z, referrals from friends, and more Facebook updates! Check out the links below for more:
Brands could lose fickle Gen Zers over poor digital experiences - Brands are vulnerable to losing younger consumers who are less tolerant of poor digital shopping experiences and will quickly move on from brands.
Why referrals from friends are still key in the digital world - According to Nielsen, 92 percent of people around the world say they trust recommendations from friends and family more than other forms of advertising.
Facebook Adds Scheduling for Stories, New Ad and Business Discovery Options - Facebook has announced the addition of some new features for its Business Suite management platform, including Stories scheduling for both Facebook and Instagram, along with a new business discovery process from the News Feed.
What's Working?
Have you noticed that social media has taken over the internet, and is now the current state of the internet?
Social moves fast, really fast. New networks like TikTok are growing exponentially, while established networks like Instagram are pivoting to adapt to these rapid changes.
Add to that video is taking over all of these platforms. But it's not traditional video, it's all about social video.
These videos are short, high energy, informative, entertaining, and they're a powerful format that can gain your audience's attention.
Pair that with the power of Memes, and we've got a winning combination for your content strategy; after all 72% of customers would rather learn about a product or service through video.
Some topics we'll be covering include: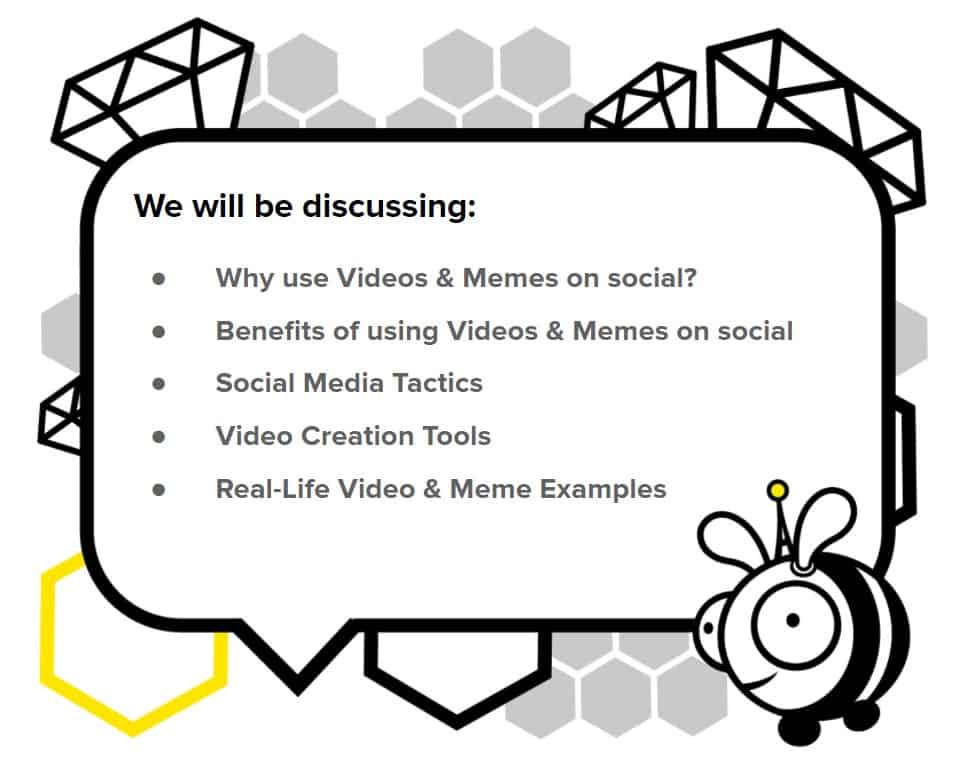 Why Use Videos and Memes on Social?
Social media video is a powerful way to engage your followers. Video performs better than all other types of content on social media, and you can make your own unique video content with little to no budget!
Each platform has very different audiences, video formats & styles that will make your videos effective, so keep in mind that one video will not work for all platforms. You'll want to tailor your content for each specific channel.
Check out these stats to see just how powerful social video can be.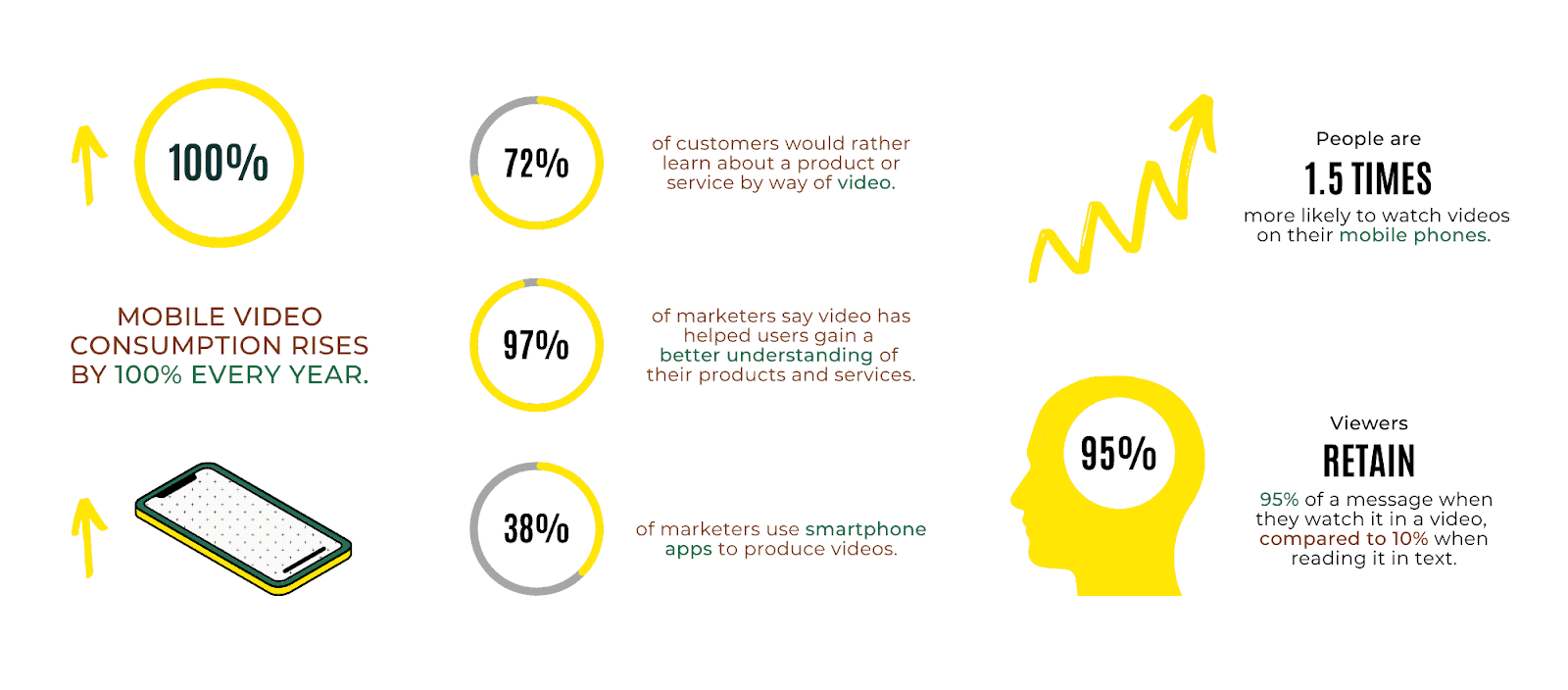 Benefits of Using Videos and Memes on Social
Using social videos and memes is a great way to connect with customers on the platforms they're using. They're engaging and entertaining and perfect for digesting content in quick, snackable bits.
They also encourage shares and improve awareness, while also acting as a conversation starter.
For example, check out this 1 minute video made by Lucidcharts! It's a h*ckin good explanation of all the puppers, doggos, and woofers that are popular in memes. Worth it:
Memes are also a fantastic way to connect with your audience on social. They're fun and entertaining, and most importantly, very highly shareable!
They can be used in a ton of clever ways to create and support brand relevance and convey a sense of community, giving people a common thread to laugh at together. We all need more laughter in our lives, so please send us memes.
Netflix was all over those Birdbox memes, and it worked brilliantly. Chipotle also does a fabulous job of embracing meme culture and having fun with tying them into their brand.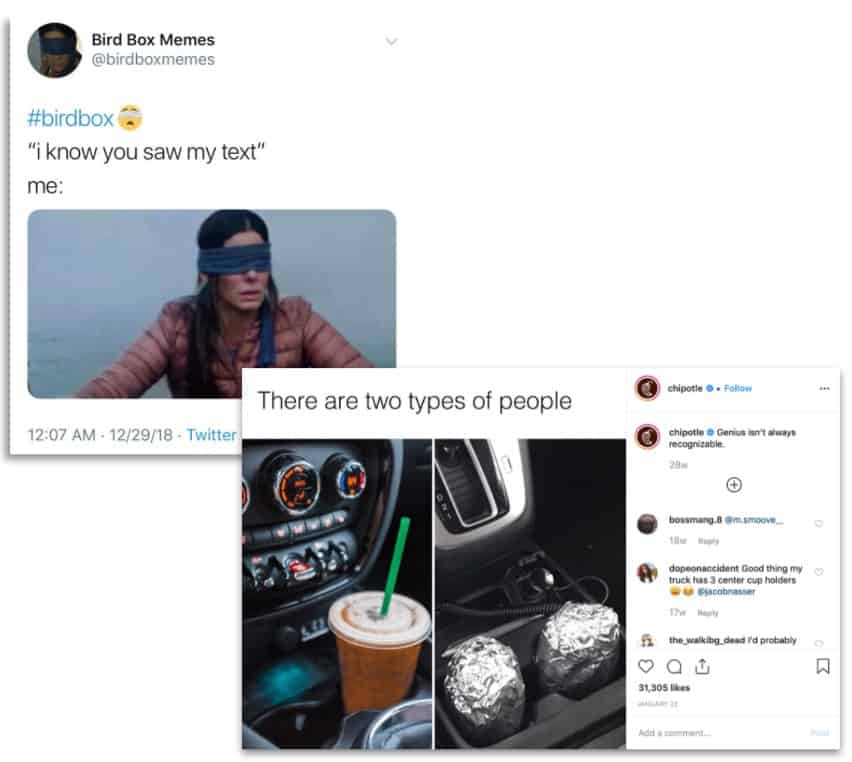 Social Media Tactics
Make sure your video works well without sound (most videos on social media are muted until the user chooses to turn on sound).
TikTok is the exception! Songs are an incredibly important element of TikTok videos and can dramatically increase your reach by using trending songs. As a business account, you'll have limited access to songs compared to personal accounts, but it's still a big part of the platform and style.
Here are some general rules to keep in mind for all social platforms:
Keep it short.
Aim for 15-30 seconds.
No longer than 1 minute for media channels.
Add captions and translations - with a global audience on social, increase your reach!
Add an eye-catching title card and aim to grab viewers' attention in the first 3 seconds.
Video Creation Tools
There are so many tools available that it can be a little bit daunting trying to find what will work best for you. So we've put together a list of some of the tools we use, as well as some others we think are great.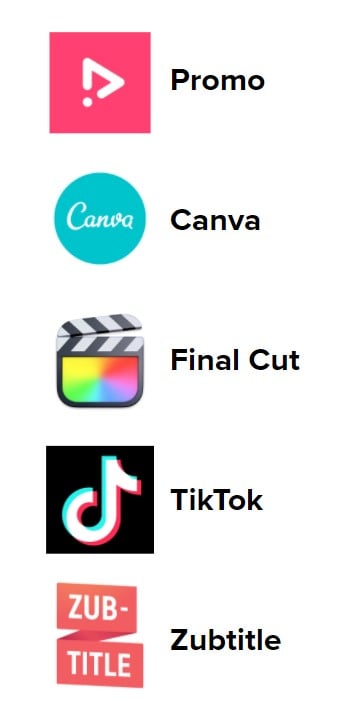 Promo is a great platform that allows you to make professional-looking videos with little effort. You don't need to be Speilberg to make a great video with Promo. It does the heavy lifting for you and allows you to add your own custom flair.
Canva is similar to Promo and has a ton of templates to work with to make some quality videos.
Final Cut is excellent software on the Apple platform and can help to make the production of videos so much easier and accessible. It is a bit more technical than the other options but still fairly user-friendly.
We added TikTok to this tools list because it has a powerful suite of editing tools for your videos. You can shoot some quick videos on your phone and use TikTok to put them together, add layers, audio, text, stickers, polls, and so much more.
Zubtitle is mainly used for closed captioning, but considering the global market on social, adding subtitles, and even language translations can massively improve your reach by making your content more accessible to more people.
There's so much more out there, and of course, these tools don't replace the big boys like Adobe Premiere, but they're excellent options and more accessible and user-friendly than the pro-level options.
Real-Life Video and Meme Examples
Let's take a look at some actual examples of what we've been talking about!
Example of a video made with Promo:
Example of a video made with Zubtitle:
Example of a video made with TikTok:
Example of a video made with Instagram Reels:
That's a Wrap
The best way to get good at social videos and memes is to start making them.
Pick a few channels and your social media marketing strategy top goals for those channels and see what reactions you get.
If you land on something people like, you've unlocked a new source of views, visits, leads, and revenue to help power your video & meme marketing program.
As always, thanks so much for reading, and if you have any questions, comments, or stories to share, drop a comment below or hit us up on our social.
Until next time.