5 Lead Generation Tactics To Use For Your Next Webinar
---
Podcast: Play in new window | Download
Subscribe Today Google Podcasts | Stitcher | RSS
In-person meetings are not coming back any time soon.
Webinars are an excellent alternative, and a great way to build up a lead generation program and boost sales. To help, we will be discussing 5 lead generation tactics you can start using today for your next webinar.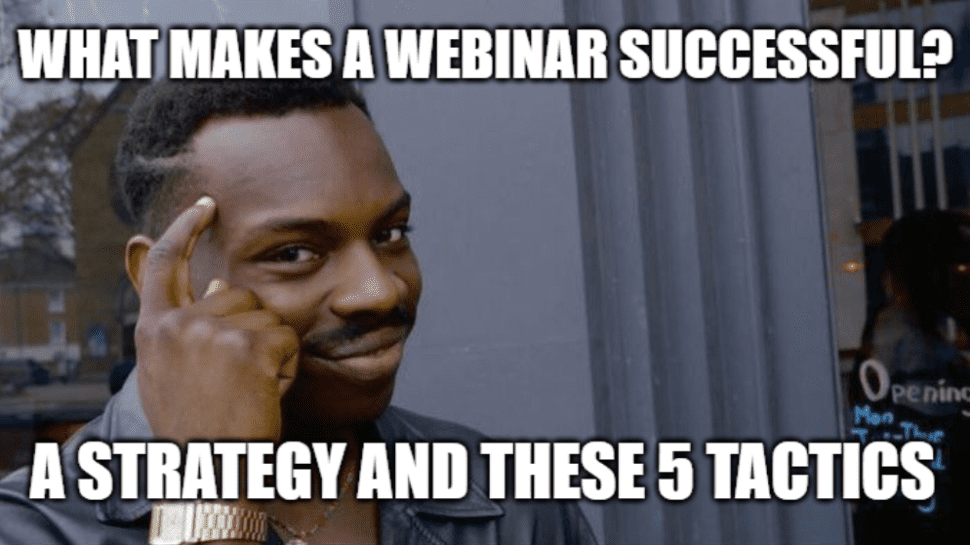 Check out the video or podcast above. Subscribe to our weekly live stream on Facebook, or take it on the go with a podcast on your platform of choice. Keep up-to-date on news, trends, and tips in digital marketing and join in on the conversation.
What's New?
Google is making BIG moves again with its new core update. You can read about it here:
Google December 2020 Core Update Is Live - Here Is What We See Now - So far, and it's early, this appears to be an actual Google core update. Some sites have reported huge wins or losses, like over 30% or more, and it is less than a day since it began to roll out.
What's Working?
A digital presence is critical for a business to survive in 2020.
So it's a good time to break down how to develop a successful webinar!
Here are the 5 lead generation tactics we will be discussing:
#1 - Create a Profile of your Ideal Buyer.
#2 - Create Webinar Content That Speaks to Potential Leads.
#3 - Promote Your Webinar.
#4 - Develop a Lead Score Process Specific to Webinar Leads.
#5 - Post-Webinar Lead Nurturing
Let's dive in!
#1 - Create a Profile of your Ideal Buyer
You can't pull off a successful webinar if you don't understand who your customers are.
You might think you want to attract as many people as possible, but that's not actually a good idea.
Think of it this way - do you want 1 million attendees and no engagement, or do you want 1000 attendees and 50 qualified leads?
It's all about reaching qualified leads.
Attracting a group of people who will never be your customer is a waste of your time, energy, and resources.
That's why it's essential to understand who your prospects are, what they're into, what their pain points are, and how you can help them.
A buyer persona is a detailed description of someone who represents your target audience. This person is not a real customer but a fictional person who embodies your best potential customers' characteristics.
A detailed buyer persona will help you determine where to focus your time, guide product development, and allow for alignment across the organization. The idea is to think about and speak to this model customer as if they were a real person. This will enable you to craft marketing messages targeted specifically to them.
Let's walk through a case study to help paint a clearer picture of the process.
Amy is the owner of a Knit Wear store, and she's looking to host a webinar.
Do Thorough Audience Research
Amy has found that women aged 25-35 are starting to pick up knitting, and it's a great avenue to target.
Identify Customer Pain Points
Amy's customers feel they lack real-world skills and want to branch out into new things.
Identify Customer Goals
To learn how to make their own various types of clothing.
Understand How You Can Help
Learning a new skill can help open up new doors, and Amy can provide that knowledge.
Create a Buyer Persona
Amy has constructed an ideal customer profile of Katie Prescott.
We talk about personas more in this blog, which you can check out here:
Research. Strategize. Execute. 3 Pillars of Building Your Brand Online.
#2 - Create Webinar Content That Speaks to Potential Leads
To develop a useful webinar, you'll want to narrow down your subject to a specific topic that will be informative to your target audience.
FAQs

: Explore your frequently asked questions for topics.

Search Top Traffic pages with Google Analytics

: See what content is being discussed and shared the most on your site.

Ask Sales / Social Team

: If you have team members, what are they discussing with customers?

Poll Your Audience

: Directly asking your audience what they are interested in is a sure-fire way to help you choose.

Competition

: What are the competitors doing? See where you can adapt, modify, and build your own strategy.
Amy found that her customers were most interested in learning how to crochet, so she decided that it was best to base her webinar on crocheting fundamentals.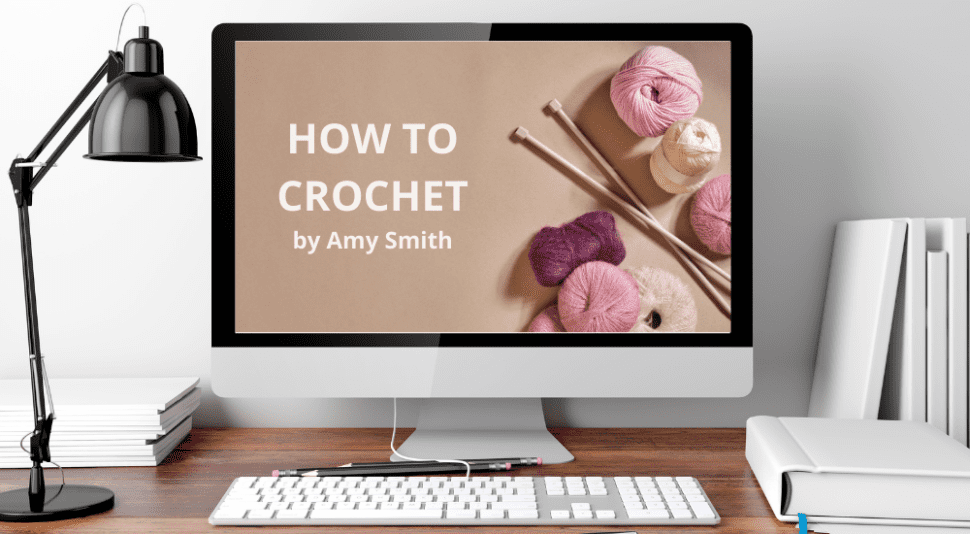 #3 - Promote Your Webinar
Amy now has an idea of who she wants to target and what content she'll be presenting; now, she can promote her webinar.
She can do this in a variety of ways. Let's take a look at a few options:
Social Media - Posts, display ads, and setting up a Facebook event are some great ideas proven to perform. Amy could also consider boosting content to custom & look-a-like audiences to expand her reach to more highly targeted audiences.
PPC - Display campaigns are great because they solve three of the challenges of promoting: volume, reach, and targeting.
Email Marketing - Reminder emails keep your registered guests engaged and continue to warm them once the webinar is done.
Let's take a look at some real-world examples:
What this ad gets right:
Uses direct messaging → YOUR seats
Leverages Fear Of Missing Out (FOMO) by promoting scarcity → Act now! While Supplies Last! You Don't Want To Miss Out!
Straight to the message by displaying a clear CTA and keeping it short and punchy!
What this ad gets right:
More 

personalized

 using the host's own image in her office, writing on a whiteboard, instead of using stock photos.

Offering a fact but 

leaving on a hanger

 to entice the reader to learn more.

Addresses the pain point and solution

 in a simple and compelling message.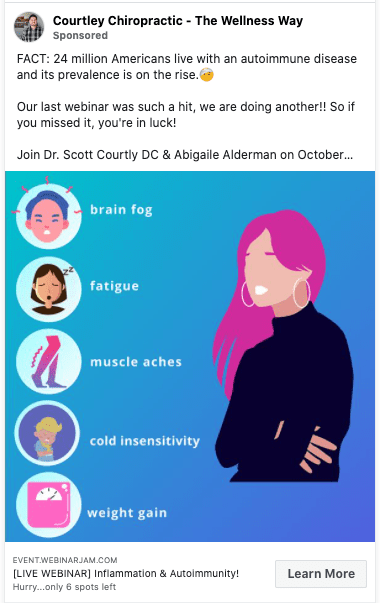 What this ad gets right:
Opens with an impactful statement

 and conveys a sense of popularity.

Focuses on speaking to the 

pain points

 their target audience feel.

The creative is 

colourful, bright, and engaging

 to catch and keep a reader's attention.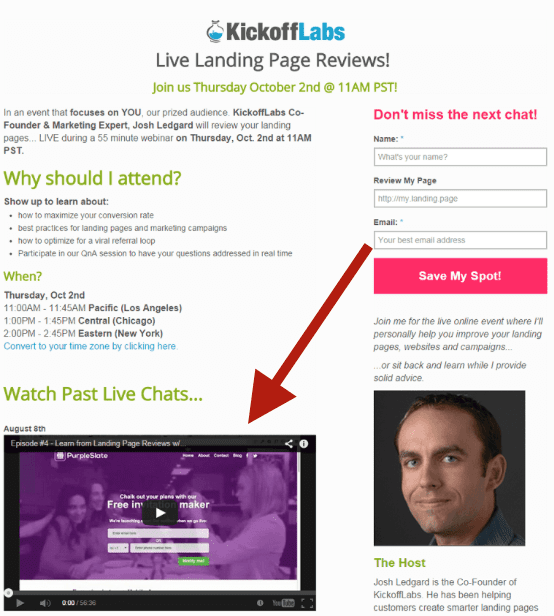 What this landing page gets right:
Addresses the 

pain points

 of the target reader immediately.

Using past clients to 

build legitimacy

 to know who supports them if you don't remember the brand.

Offers 

valuable content

 as a lead magnet.
And finally...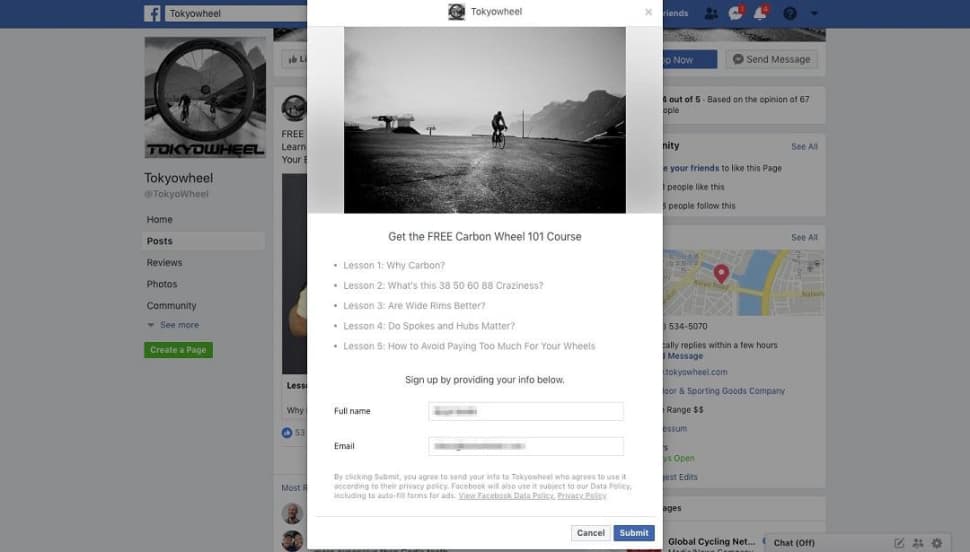 Why Facebook Forms is another great option:
Offers additional information

 about the webinar.

Collects essential contact information

.

Auto-filled by Facebook

.
#4 - Develop a Lead Score Process Specific to Webinar Leads
Lead scoring is the process of assigning values, often in the form of numerical "points," to each lead you generate for the business.
Everyone will score their leads differently because you're ranking leads based on your specific marketing goals.
There are different lead scoring models depending on what your goals are.
Some common examples:
Demographic Information
Company Information (B2B)
Online Behavior
Email Engagement (Open, didn't open, open read but didn't click)
Social Engagement
Spam Detection
Below is an example of lead scoring based on behaviour, specifically used to engage leads with valuable content before the webinar.
The focus here is that no lead is ever a dead end; by giving them multiple opportunities to act, you have a better chance of getting a more significant number of attendees.
#5 - Post-Webinar Lead Nurturing
Back to the case study! Let's congratulate Amy!
Her webinar went smoothly!
Now what? Is she done?
Not yet.
Not every lead attended her webinar, and some just weren't ready to buy yet.
So how does she engage and nurture these leads?
Offer On-Demand Access
⅓ of all webinar attendees just watch the on-demand event. That's a large piece of the pie you don't want to miss out on, so make sure to promote an on-demand version for those who missed the live event and capture new leads.
Provide Relevant Content Post-Event
Repackage some of the most popular webinar content into infographics, ebooks, or snackable video clips. You can use feedback from the live Q&A, polls, and downloadable content to determine what resonated with attendees.
If you're looking for inspiration on how to put an infographic together, Visme is a great resource. You can check it out here: What is an Infographic? (Examples, Tips and Templates)
Follow Up With Attendees
Send out an email thanking attendees and collect feedback to improve your next webinar! But don't stop there. You're starting to develop a relationship. Think of different ways you can reach out and engage with them, such as sharing valuable content such as infographics, ebooks, or snackable video clips, etc.
Here are some examples of post-webinar content we've created here at Honeypot for our weekly Live @ the Hive streams.
How These Lead Generation Tactics Will Bring Your Campaign Success?
As you can see, hosting a live webinar takes some work and planning, and lead generation tactics.
You can't just press the big green button and hope it goes well.
To achieve success, you need a strategy in place and the right lead generation tactics to execute that strategy.
As we followed along Amy's journey, we were able to see how following these 5 lead generation tactics step-by-step helped her develop a successful webinar and promote it to the right people.
Each of these tactics works together to create a framework that narrows down your prospects to the most qualified leads, which is what will determine success.
That's a Wrap!
We hope you enjoyed the read and found some valuable insights to help on your webinar adventures, and as always, we'll leave you with some more resources to check out at your leisure.
Thanks for reading!
Stay safe. Stay healthy.
Ultimate Planning Checklist for Successful Webinars - Done well, a webinar can help you move your buyer's sales needle from "just researching" to "ready to buy now." This article walks you through a 5 stage process with some great insights.
How to Generate Leads From Webinars - What's the secret sauce for generating leads and turning them into sales? This article tells you what you need to know with a thorough approach to the process.
Answer the Public - A great resource to find out what people are asking and searching for!
SparkToro - Another great resource to instantly discover what your audience reads, watches, listens to, and follows.